Newly formed group Transport Watch says habal-habal rides or motorcycles for hire are usually booked through Facebook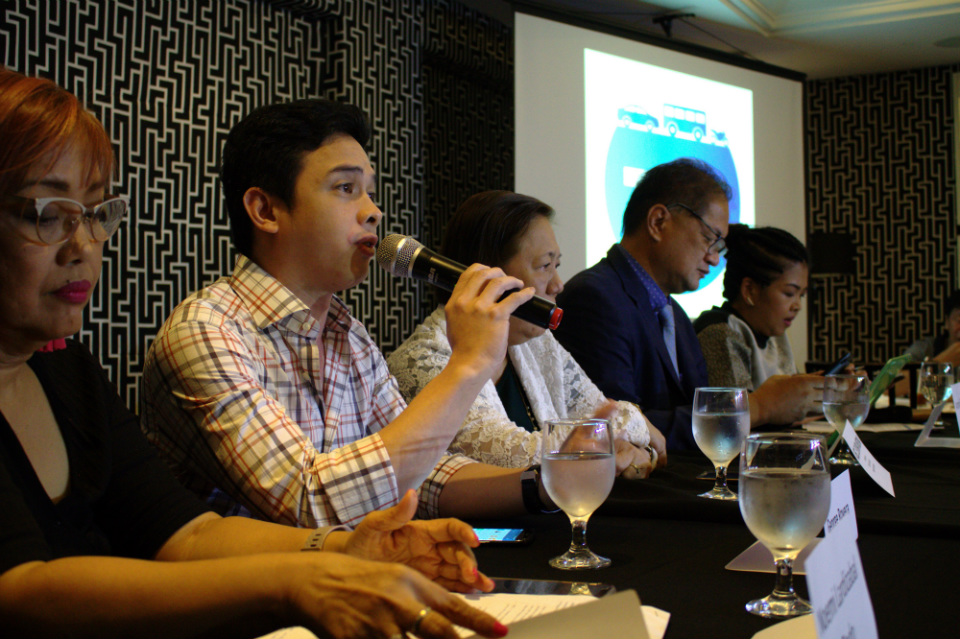 MANILA, Philippines – Transport advocates urged the government to regulate illegal operations of habal-habals or motorcycles for hire that have proliferated on social media platforms such as Facebook.
On Wednesday, April 4, the advocates launched Transport Watch, a multi-sectoral group that aims to tackle issues and push for policies that would lead to better transportation options for the public.
"So what is the government doing while our poor commuters are forced to ride underground habal-habals while risking their lives and property in the process? The answer seems to be in the regulation of habal-habals, which will make the operators toe the line, professionalize, and make their service legitimate and efficient," Transport Watch convenor Noemi Dado said.
Based on research done by Transport Watch, lawyer Tony La Viña said underground transport services such as habal-habals have gained ground on Facebook since they are cheap and "beats traffic" – all under the government's radar. (READ: Habal-habal: Understanding the true cost of a cheap ride)
The group said bookings for rides are done through Facebook groups, with the largest one having around 200,000 members.
Passengers post their pick-up and drop-off locations, the time they need a ride, and how much they are willing to pay. Once an agreement has been reached, the driver then proceeds to the pick-up location.
"The underground transport service operators offer no insurance, no protection, nor proper training and accountability. Because of this, passengers' lives are placed at risk," La Viña pointed out.
Crackdown on illegal operations
The Land Transportation Franchising and Regulatory Board (LTFRB) said habal-habals are considered "colorum" or illegal since they operate without a franchise.
In a voice message sent to reporters, LTFRB Board Member Aileen Lizada said they will include motorcycles for hire in the government's nationwide crackdown on "colorum" vehicles.
"Let it be stressed that under Commonwealth Act 146, motorcycles cannot be a public utility vehicle. Unless Congress changes [the law] and comes up with a new legislation regarding habal-habal, [it] remains a 'colorum' vehicle," she said in a mix of English and Filipino. (READ: LTFRB: Up to Congress to legalize Angkas, habal-habal)
Lizada also said the regulatory board welcomes the help of Transport Watch and asked them to forward their research to the LTFRB, so the government could ask Facebook to take down groups where bookings are made.
In November, the LTFRB closed down Angkas, citing Republic Act No. 4136 or the Land Transportation and Traffic Code that mandates motorcycles can only be registered as private vehicles. (READ: Why Angkas is illegal)
Patrons of the app and drivers who were former habal-habal operators came to Angkas' defense in a forum with the board in December 2017, arguing that a platform like Angkas regulated habal-habal operators.
Still, Lizada raised concerns over the safety of passengers, saying that habal-habal operators do not offer insurance in case a crash happens. 
According to government data, majority of vehicular crash incidents involve motorcycles. The Metropolitan Manila Development Authority (MMDA) recorded a total of 21,403 incidents in 2016 – 203 of which resulted in death. – Rappler.com