The sacked transportation official had accused 'higher-ups' of insisting on a foreign loan to fund the Mindanao railway. Will the Palace at least look into his claim?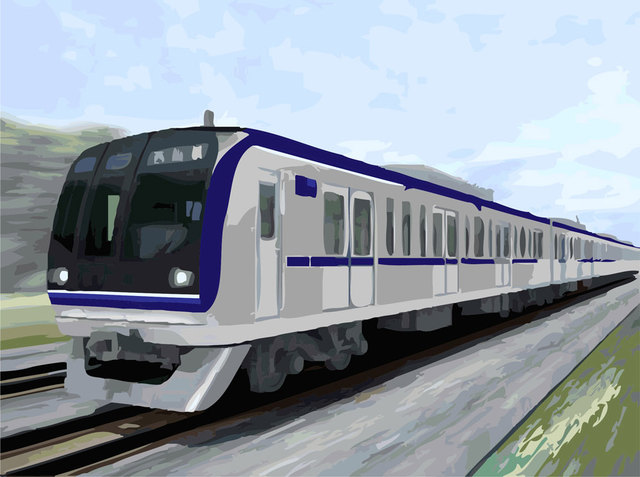 MANILA, Philippines – President Rodrigo Duterte may have fired transportation assistant secretary Mark Tolentino, but will he or Malacañang still look into the former official's claims that the Mindanao Railway project is being delayed to ensure it is funded through a foreign loan?
Presidential Spokesman Harry Roque was asked this during a press briefing on Tuesday, May 22, a day after he announced Tolentino's fate.
Roque's first response was Tolentino made no allegations about corruption in relation to the big-ticket project, seeming to downplay the need for a probe.
"As far as I know, there is no allegation of corruption. He is just saying there is no need for a loan, but we don't know that for sure," he said in a mix of English and Filipino.
But after being pressed for a more direct response, Roque gave assurances Tolentino's claims will be looked into. He, however, did not give any specifics about any investigation – which agency will spearhead it, when it will begin, which officials will be involved.
"It won't be set aside. Maybe this will open up the debate on whether there is a need to get a loan for this," said Roque.
He also repeated that Tolentino was sacked for talking to one of the President's sisters. The fired official was also in hot water, Roque reminded reporters, for holding a press conference without the approval of higher-ups.
"Those decisions are decisions for the secretary to make, not an asec (assistant secretary)," said Roque.
Duterte has frequently declared he will not tolerate any corruption in his administration. He is particularly careful, he has said, to ensure no one lines their pockets with funds from government contracts.
Issues hounding Mindanao rail
Tolentino, who proudly identified himself as a Mindanaoan transportation official, had gone public with accusations that "higher-ups" in the Department of Transportation wanted the Mindanao Railway to be funded through a foreign loan.
He took issue with this because the project was already allocated P36 billion in the 2018 national budget. Borrowing funds from a foreign entity would only delay the project, Tolentino said.
Other transportation officials denied Tolentino's accusations, saying the railway project was on schedule.
The initial construction of the 2,000-kilometer Mindanao Railway project is expected to start by second quarter of 2018. 
The DOTr's communications director Goddes Libiran had said Tolentino's press conference was not authorized as there was an order from Transportation Secretary Arthur Tugade to postpone making any announcements until after a meeting between him, the Chinese embassy, and Finance Secretary Carlos Dominguez III.
China is among those interested in providing a loan for the Mindanao Railway Project. A Chinese loan will likely mean a Chinese firm will be tapped to build the railway. Japan is also interested in the project.
The proposed 2,000-kilometer railway project is Duterte's promise to his home region. It is envisioned to connect key Mindanao cities, including Davao, Zamboanga, Butuan, Surigao, Cagayan de Oro, Iligan, and General Santos to spur economic development in the south. – Rappler.com