(3RD UPDATE) Police identify Wilfredo Armea as the suspected killer of Judge Ricky Begino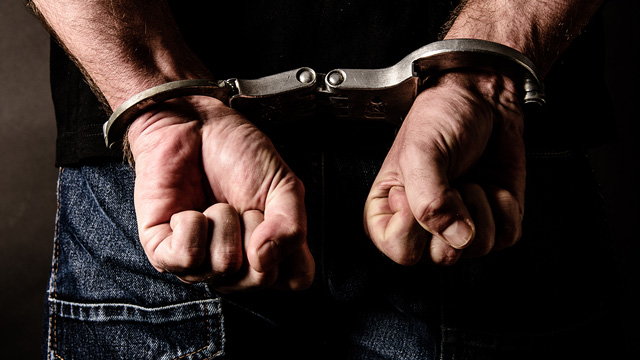 MANILA, Philippines (3rd UPDATE) – The Philippines National Police (PNP) has arrested the suspected killer of Camarines Sur Judge Ricky Begino, Senior Inspector Bernardo Ceñera confirmed to Rappler on Wednesday, June 13.
The suspect was as Wilfredo Armea, a 72-year-old residing in the same barangay as the judge. Armea allegedly shot Begino in the nape Tuesday night, June 12, as the judge was about to enter an alley leading to his home.
Ceñera, Presentacion town police chief, earlier identified the suspect as "Wilberto" Armea but Chief Superindent Antonio Gardiola, PNP Mimaropa Regional Director, later corrected the name to "Wilfredo" during a media briefing in Camp Crame. 
Police said Armea surrendered after cops tracked down the suspect in his house in Barangay Sta Maria at around 8 am on Wednesday. (READ: 4 killed a day by riding-in-tandem gunmen in the Philippines)
Ceñera said Armea allegedly killed the judge over a land dispute with Begino's parents. 
Acting Chief Justice Antonio Carpio on Wednesday, June 13, condemned "in the strongest terms" the killing of the judge, who was assigned to the Metropolitan Circuit Trial Court (MCTC) of San Jose-Lagonoy, Camarines Sur.
"He (Carpio) extends his condolences to Judge Begino's bereaved family and calls on authorities concerned to take all necessary steps with all deliberate speed to do justice for Judge Begino by fully investigating his killing," the Supreme Court said in a statement. 
Former chief justice Maria Lourdes Sereno expressed "profound sadness at the murder, yet again of another judge and a friend."
"Judge Ricky served with idealism especially pronounced when he led the Philippine Trial Judges League in 2016 to 2017.  He was a kind and good human being and his family, with whom the Chief Justice condoles, must be grieving his loss.  So many lawyers, prosecutors and judges have tasted violent death in the recent years," her spokesperson said in statement.
"The Chief Justice is relieved with the prompt action of authorities in his case, but requests them to address the increasing frequency of violent attacks against our people, including those involved in the administration of justice," Sereno's camp added. – Rappler.com