All Luzon-based units of the Philippine National Police will be placed on full alert starting 6 am on Thursday, September 13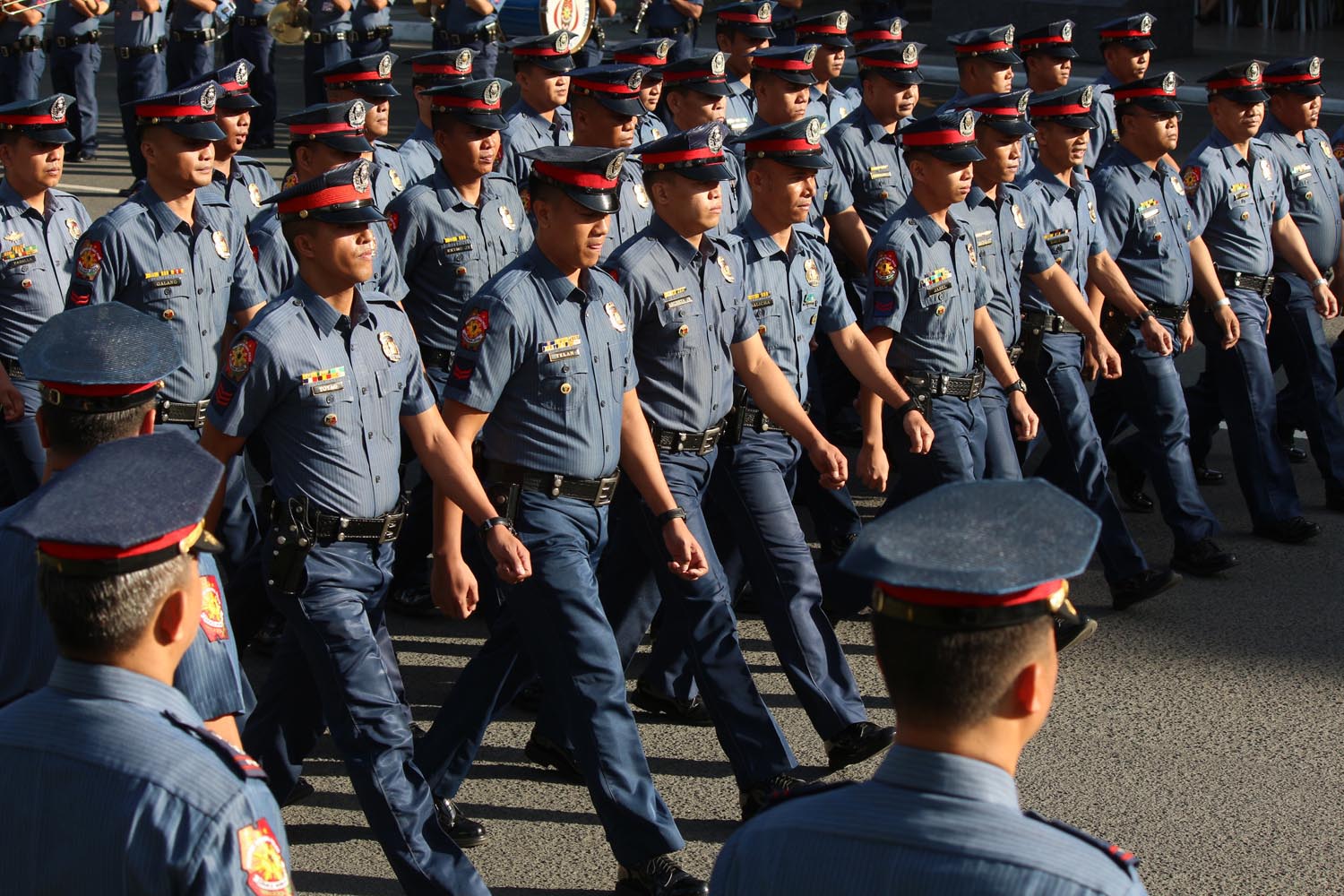 MANILA, Philippines – Police in Luzon will go on full alert beginning Thursday, September 13, to prepare for Typhoon Mangkhut, which will be known locally as Ompong.
Philippine National Police (PNP) chief Director General Oscar Albayalde told reporters in a press briefing that he gave the directive to all concerned units for disaster response operations.
This means police will work overtime until the full alert status is lifted.
"Effective 6 am tomorrow, September 13, I am placing all Luzon-based PNP units on full alert status to ensure availability of resources and personnel for possible disaster response operations in areas threatened by the disastrous effects of [Ompong]," Albayalde said.
The PNP chief also activated the police national headquarters' "first level battle staff" to ensure effective command and control of cops' disaster response operations.
Police should be on standby in areas to be affected by the typhoon, ready to help in rescue efforts and other emergencies.
Albayalde added that the PNP's Special Action Force, Maritime Group, Highway Patrol Group, Police Community Relations Group, and Health Service, as well as all regional and provincial mobile forces, are on full alert, too.
The Armed Forces of the Philippines and the Philippine Coast Guard earlier ordered their personnel to prepare for the typhoon.
Mangkhut or Ompong is expected to trigger heavy to intense rain, storm surges, and very strong winds in Northern Luzon. (READ: Cagayan prepares for Typhoon Mangkhut) – Rappler.com