Olongapo City as well as 4 towns in Zambales experience brownouts due to the modernization and maintenance of power facilities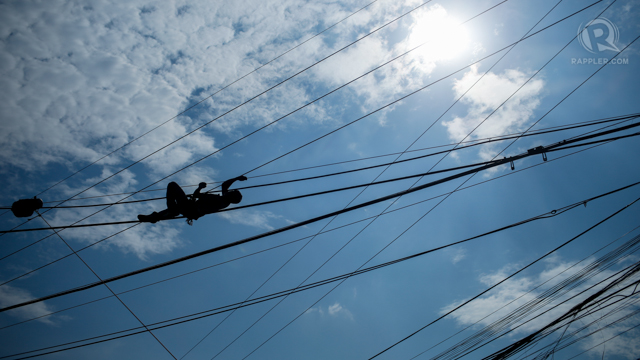 ZAMBALES, Philippines – At least 4 towns in Zambales experienced an 11-hour power interruption on Tuesday, April 30 due to the scheduled preventive maintenance of facilities at a substation of the National Grid Corporation of the Philippines (NGCP).
NGCP, the operator of the country's transmission lines, said in a statement the power outage was set "from 7 am to 6 pm, affecting consumers of Zambales Cooperative II in Iba, Palauig, Candelaria and Sta. Cruz."
NGCP North Luzon Corporate Communications and Public Affairs Officer Lilibeth Gaydowen said the company carried out maintenance works on a power transformer and other equipment at the Botolan substation.
Gaydowen said normal operation would resume after work completion.
Olongapo City is also experiencing brownouts due to a modernization program following the privatization of its power distribution system.
Olongapo Electricity Distribution Co. President Jose Abaya said the modernization is vital in attracting more investments in the city.
"[Power outages will soon] be a thing of the past," he said. – Rappler.com