Rychtar's changing versions of his story have made the Palace more wary of his claims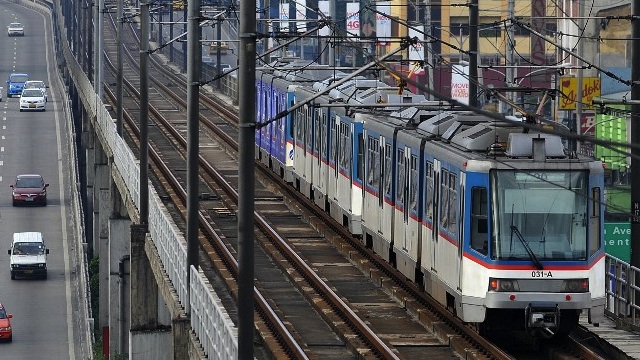 MANILA, Philippines – Malacañang on Saturday, July 20, urged Czech ambassador Josef Rychtar to cooperate with investigations on the alleged irregularities involving a Metro Rail Transit 3 (MRT) project.
Presidential Spokesman Edwin Lacierda said in a text message the motives behind Rychtar's accusations had become suspicious due to inconsistencies in the story and persons being implicated.
Transportation Secretary Joseph Emilio Abaya on Friday, July 19, said Rychtar's allegations came with an intention for a negotiated bid on an MRT improvement project to favor Czech company Inekon.
"Allegations of irregularities came with a business agenda," he said.
Rumor has it
A rumor initially circulated involving President Benigno Aquino III's eldest sister, Maria Elena "Ballsy" Cruz, and her husband Eldon. This was denied by the Palace.
Afterwards, the ambassador accused Transportation Undersecretaries Jose Lotilla, Rene Limcaoco, Catherine Gonzales and Assistant Secretary Jaime Feliciano of demanding $30 million in exchange for an approval of the Czech proposal.
Only Limcaoco was present in the July 2012 meeting mentioned by Rychtar wherein they discussed the proposal.
All 3 undersecretaries were appointed by then DOTC Secretary Manuel Roxas II.
Roxas, now local government secretary, said he met Rychtar only once during the ambassador's courtesy call in his office in December 2012. He also denied any involvement with the issue.
The Department of Transportation and Communication blacklisted Inekon after the incident, said Rychtar. But Abaya emphasized how solicited bidding, which was more open, was done to level the playing field.
Both DOTC and the Palace also denied the blacklisting. In fact, they said Inekon, which did not participate in the solicited bid, even brought the necessary documents.
Inconsistent
Abaya informed Lacierda that during several meetings with Rychtar—the latest of which was last Thursday—the ambassador mentioned MRT general manager Al Vitangcol III and some private individuals, but never the DOTC undersecretaries and assistant secretary.
"Now we hear that he identified another person. This is the reason why Secretary Abaya was very surprised when the Czech ambassador named his undersecretaries to media," Lacierda said.
Abaya initiated investigations of Vitangcol and the other individuals because of Rychtar's allegations involving the $30 million.
The ambassador, who even wrote to President Aquino about the matter, accused officials of inaction.
But Abaya told the Palace he did act on Rychtar's concern—only, he investigated the initial names that Rychtar gave him.
Prove it
Because of Rychtar's changing story versions, Lacierda said they're not predisposed to take him seriously.
"We are asking the Czech ambassador…as in any accusation, present us evidence and we will investigate," Lacierda said in a press briefing on Friday. 
Lacierda said the Palace allowed DOTC to probe the allegations. Documents had also been forwarded to the Ombudsman by Roxas to allow further investigations.
Meanwhile, the foreign office is said to still set a date for a meeting with Rychtar. – Rappler.com