PAGASA eyes a possible 6th landfall in the Calamian Group of Islands in Palawan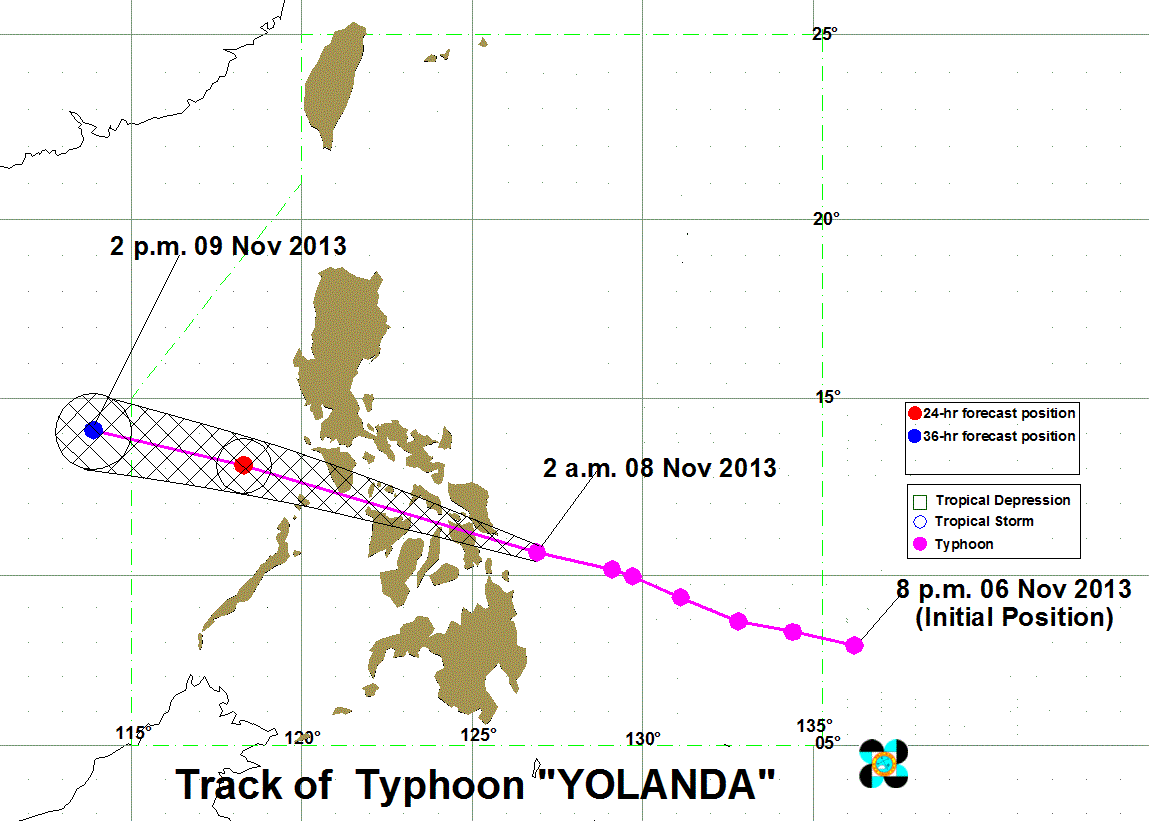 MANILA, Philippines — He has lost sleep but certainly not his humor. To illustrate the extent of super typhoon Yolanda, state weather bureau PAGASA officer in charge Vicente Malano referred to its movement as "island hopping."
"Yolanda made 5 landfalls," Malano said in a briefing Friday afternoon, November 8. "It is island hopping," he added. (READ: Wrap: Monster winds, giant waves)
Hours later after the briefing, Yolanda made its 6th landfall.
Triggering giant waves and monster winds, Yolanda is considered by weather experts as perhaps one of the world's most powerful typhoons in the past century. (READ: Most powerful 2013 storm hits PH)
An average of 20 typhoons visit the Philippines every year. But they usually hit landmass, make one landfall and then slow down as it moves away. It is considered a landfall if the eyewall of the typhoon hits land. It is at the eyewall that the winds are strongest. 
In the case of Yolanda, the super typhoon hit the island provinces of the Visayas, gathering more "energy" as it hit waters in between, Malano said.
The first landfall happened in Guiuan town of Easter Samar at 4:40 am Friday. The second occurred in Tolosa town of Leyte at 7 am, while the third landfall was in Daang Bantayan in Cebu at 10 am. Yolanda made its fourth landfall in Bantayan Island also in Cebu at 10:40 am and the fifth in Concepcion town in Iloilo at 12 noon. 
Yolanda also passed through Boracay island of Aklan, Semirara of Antique, and San Jose of Mindoro before it made its 6th landfall in Busuanga, Palawan around 8 pm Friday.
Malano recalled a similar typhoon that hit the Philippines in 1990. Typhoon Ruping, which also hit Leyte and Samar, killed 508 people and injured over a thousand.
National Disaster Risk Reduction and Management Council executive director Eduardo Del Rosario said Filipinos are a lot more prepared now than in the '90s in terms of mitigating disaster. — Rappler.com