(UPDATED) The President seems frustrated with the level of response to the Yolanda crisis but Palace denies he walked out of the briefing with local officials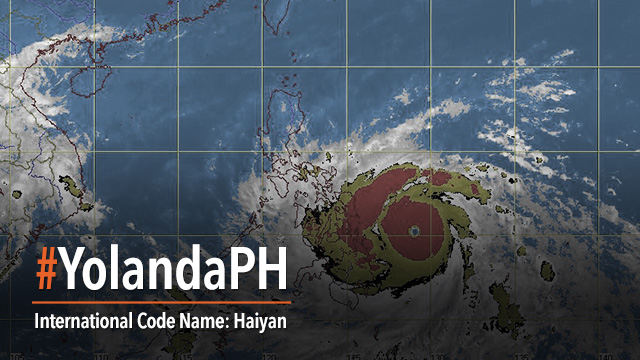 TACLOBAN CITY, Philippines (3rd UPDATE) – President Benigno Aquino III on Sunday, November 10, walked out of a briefing with local and national officials here over frustration with the level of response to typhoon Yolanda (international codename Haiyan).
One of those who was at the briefing told Rappler that the President interrupted Brig Gen Jet Belarmino, commander of the Army's 8th infantry division, while he was speaking and then walked out.
Communications Assistant Secretary Rey Marfil later denied Aquino walked out. He said the President only took a bathroom break.  
Prior to the incident, Aquino questioned a report by National Disaster Risk Reduction and Management Council (NDRRMC) head Eduardo del Rosario.
Radio dzMM reported the President was irked when Del Rosario called the damage to the city jail as "minor devastation," saying there is no such thing; he then told the NDRRMC to have a clearer basis for their reports.
Then, a local businessman appealed to Aquino to declare martial law or a state of emergency in the city, owing to the reported looting.
Aquino replied that he will need to study the matter, since it is not in the Constitution, dzMM reported.
Despite this, the businessman continued with his appeal, and the Presidential Security Group had to intervene.
It was at this point when Belarmino was about to start his briefing; the President talked to the official, and then left the briefing, the radio report said.
Aquino proceeded to the nearby Tacloban Police Station, and returned to the briefing 10 minutes later, dzBB reported.
Tacloban has been the hardest hit, based on initial reports. 
The briefing, which took place at the city police station, was attended by local officials, military officers as well as by Cabinet Secretaries like Interior and Local Government Secretary Mar Roxas, Defense Secretary Voltaire Gazmin, Transportation and Communications Secretary Jun Abaya, Social Welfare Secretary Dinky Soliman, among others. – Rappler.com
---
More from our coverage: