Inquirer: Ombudsman asks Corona to explain in an April 20, 2012 letter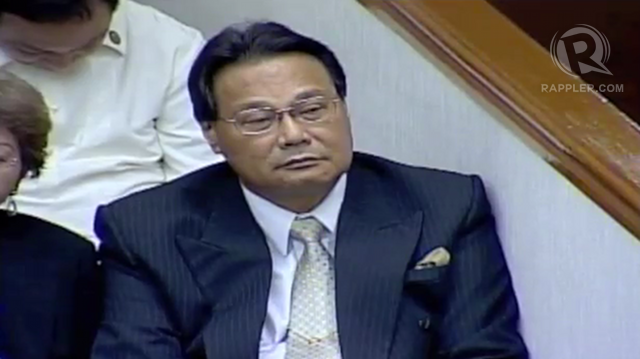 MANILA, Philippines [UPDATED] – The Office of the Ombudsman has asked impeached Chief Justice Renato Corona to explain his assets including at least US$10-million in dollar deposits, the Philippine Daily Inquirer reported on Sunday, April 29.
It is equivalent to nearly half a billion pesos, based on current exchange rates. The amount is on top of his peso deposits.
"This office finds that there is reasonable ground to proceed further with the conduct of an inquiry vis-à-vis the charges that you, during your incumbency as a public officer, accumulated wealth that is purportedly grossly disproportionate to your salary and other lawful income," reads the order from Ombudsman Conchita Carpio-Morales that was obtained by the newspaper.
"There are several bank accounts in PSBank and several other banks in your name, including those denominated in US dollars the aggregate value of which amounts to at least US$10,000,000," it added.
But Corona said the Ombudsman's information is "phoney."
"I do not own 10M…. [It's] no different from the phoney LRA (Land Registration Authority) list, phoney US property list, phoney surveys, phoney letters to to the Inquirer editor, etc., etc.," Corona told Inquirer.
"The Ombudsman has no jurisdiction over the Chief Justice," he added.
Corona's defense lawyers stress the same message, but admitted that they were not immediately aware of the chief justice's dollar accounts since Corona handled the Ombudsman's order on his own. (Learn more: How the Ombudsman got access to Corona's dollar accounts)
The Ombudsman acted on 3 complaints filed before her office for alleged violations of anti-graft and anti-money laundering laws.
"While you may only be removed from office through impeachment proceedings, this office has, as reflected earlier, the power and duty to investigate you for any serious misconduct in office for the purpose of filing a verified complaint for impeachment, if warranted. It was on this account that this Office conducted an initial evaluation on the complaints," the Ombudsman said.
The prosecution sought to subpoena Corona's alleged dollar accounts, but the Supreme Court stopped the Senate from compelling the banks to submit documents on the alleged dollar accounts.
The Office of the Ombudsman is conducting a separate investigation. – Rappler.com