Defense Secretary Gazmin's critics know better than to openly attack or call for his resignation. Find out why.
MANILA, Philippines — When reports of his supposed ouster circulated in October 2013, Defense Secretary Voltaire Gazmin headed to Malacañang to hear it straight from the President. Not true. "Pinagtri-trip-an ka nila (They're playing tricks on you)," the President told him.
The ouster rumors floated after Gazmin made the embarrassing mistake of accusing China of building blocks in Panatag Shoal, a rocky sandbar off the coast of Zambales that has become a flashpoint in the volatile maritime dispute between Manila and Beijing.
It was during a Sept 3, 2013 budget hearing in the House of Representatives when Gazmin waved photos of concrete blocks found in the shoal. There was no reason to doubt his statements. He said military pilots do routine flights in the area, and it was in August 2013 when they saw the blocks for the first time.
"It's an obvious prelude to construction," he added, recalling how China took control of the Mischief Reef in the 1990s. Panatag Shoal is said to be rich in oil; its location, strategic to military operations. Chinese ships have occupied the shoal since a standoff in April 2012.
Filipinos were outraged by Gazmin's revelations. The Department of Foreign Affairs (DFA) said it will submit it as additional evidence before the International Tribunal for the Law of the Sea (ITLOS), a United Nations body where Manila has a pending protest against China.
The Panatag blocks would be momentarily forgotten when, days after the House hearing, Zamboanga City was attacked by followers of Moro National Liberation Front founder Nur Misuari.
It would take a month before the allegations were corrected by President Benigno Aquino III himself. Asked why the Philippines has not filed the protest before ITLOS, Aquino told reporters there were barnacles found in the blocks – meaning they were not built or placed there recently.
"We don't accuse until we have proof," the President said. (READ: Panatag blocks: No proof vs China)
Asked for explanation, Gazmin told reporters: "This is new to us. It's the first time we saw this. It's possible it was low tide when the photos were taken. During those previous missions, it was probably high tide."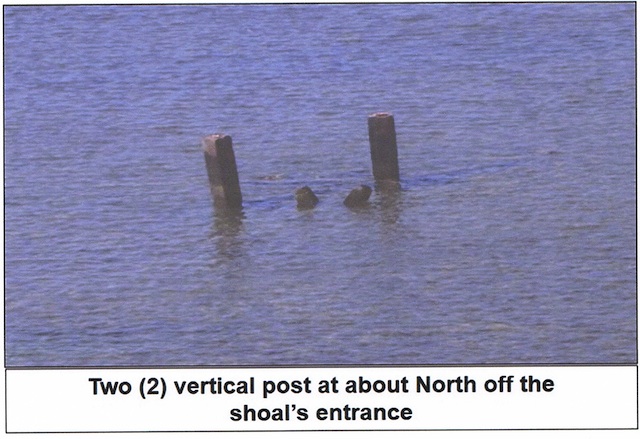 Father figure
Gazmin's critics know better than to openly attack or call for his resignation. He is, after all, the closest to a father figure the President can have. The commander of the Presidential Security Group (PSG) of his mother, the late President Corazon Aquino, Gazmin courageously protected her administration from several coup attempts including the bloodiest in December 1989 that wounded now President Aquino.
It's a relationship strengthened by the past.
The President's father, the late Senator Benigno "Ninoy" Aquino Jr, stood as one of Gazmin's wedding sponsors when he married in 1969. By fate, Gazmin would become the senator's jailer years later when Aquino was detained in Fort Magsaysay, Nueva Ecija. Cory would often visit Ninoy and it was there that she got to know and trust Gazmin. Up to the very end, Gazmin would serve Cory as one of the pallbearers at her funeral.
So what's a faux pas about disappearing Chinese blocks between old friends who'd overcome Ferdinand Marcos and bloody coups?
The President, in fact, did not only brush off Gazmin's mistake. He sent his critics a message.
"Let me share. My mother suffered through several coup attempts but Secretary Voltaire Gazmin was never demoralized. As the fire broke out and the Air Force bombers were circling over us, he could have panicked. But he never left us. He chose to protect the republic and fight for democracy. Thank you Secretary Volts. Until this day, we owe you our debt our gratitude," Aquino said in a speech before security sector officials, generals, and troops at the height of the rumors.
The President's message is crystal clear: the old man is his old man. 
The issue has since been swept under the rug. How the defense secretary can make a mistake about decades-old concrete blocks remains unexplained. In an interview last year, when we asked Armed Forces chief of staff General Emmanuel Bautista about it, he simply smiled. A security sector analyst cautioned against blowing up Gazmin's mistake because "China is reading reports in the Philippine media."
Lately, Gazmin has been more careful. As reports circulate on China's new fishing rules covering waters that include the West Philippines Sea, he hesitates to issue statements, saying the government was still verifying reports through formal channels.
No clear vision
Gazmin, a 69-year-old retired Army general, was pulled out of retirement to serve Aquino. He was hesitant but he said he would do it for Aquino.
He understood that part of his role was to address the restlessness that the military showed during the terms of his predecessors – former Presidents Joseph Estrada and Gloria Macapagal Arroyo.
But he would discover that foiling coup attempts, which he did so well for the President's mother in the 1980s, would not be his challenge this time. 
Gazmin is defense secretary at a most crucial time. The Philippine military shifts its focus from internal security operations to territorial defense as maritime disputes escalate in the region. (READ: PH military grappling with insurgency amid China tensions)
Tension with China exploded under the Aquino administration because of the change in the country's policies in the disputed waters. The previous Arroyo administration allowed joint explorations with the Chinese, a move that Aquino allies then assailed as unconstitutional. (READ: China hits back at PH: You've changed)
The new challenges of territorial defense meant working closely with the US, a treaty ally, and overseeing the procurement of multi-billion-peso military assets. Under Gazmin's watch, the Philippines is negotiating a military-to-military agreement that will set the rules for the increased presence of American troops in the Philippines and their access to Philippine military bases. (READ: PH-US bases access talks resume January 30)
Beyond this, the defense porfoilio is a position of great power used by many to launch presidential ambitions. His predecessors include former President Fidel Ramos, former Senate President Juan Ponce Enrile, Renato De Villa, and Gilbert Teodoro. Both De Villa and Teodoro ran for president but lost.
Gazmin is very different from his famous predecessors, however. In his first year in office, he was seen by some officers as one who acted more like a chief of staff than a defense chief, prying into operational tasks of military units.
He has always been deliberate in keeping a low profile. This lack of strong national presence also means a failure to articulate his vision.
"Both Secretaries Avelino Cruz and Gilbert Teodoro articulated clear visions of what national defense and security meant and how we must modernize the military to get there. I have not heard Secretary Gazmin articulate his vision for this," Dean Tony La Viña of the Ateneo School of Government told Rappler when asked to compare Gazmin with his predecessors.
Deferring his tasks to Mar
And then there are back-to-back man-made and natural disasters that tested Gazmin's mettle in 2013.
"I have everything you have to encounter – the attack in Zamboanga, you have the earthquake in Bohol, you have the storm of Yolanda. What else can you ask for? All types of disasters hit us this year," he told reporters in jest last December.
For La Viña, Gazmin's performance as defense chief will be judged based on his performance as chief responder to Yolanda, the world's strongest typhoon that flattened entire towns and cities and killed at least 6,000 people.
"In that case, he seemed to have yielded the role to Secretary Roxas," La Viña said.
As chairman of the National Disaster Risk Reduction and Management Council (NDRRMC), it was Gazmin's task to be on top of government response to the monster typhoon. Eduardo Del Rosario is NDRRMC executive director.
"I'm not fond of facing the media but I give, we give the directions. We are doing our job. We don't have to publish what we are doing," he said last year in reports he was absent in the Yolanda response.
In Tacloban City, Roxas called long meetings and issued instructions while Gazmin often kept quiet and listened. In the end, Roxas would be roasted for government's inefficiencies while Gazmin conveniently escaped most of the blame game. (READ: Haiyan crisis: No ground commander and Politics, lack of command hound Tacloban)
It's the same story during the 20-day Zamboanga City Crisis in September 2013, where Gazmin also let Roxas run the show. It frustrated observers who expected the retired general to understand the rebellion better than the interior secretary. (READ: Zambo Crisis: The fog of war)
"He seemed to have accepted then that Mar is the next president," said a politician who helped in operations in Leyte.
Resignation calls
Senator Juan Ponce Enrile, a former defense chief himself, was one of the few persons who publicly called out Gazmin. Enrile could not understand why the military did not prepare enough for Yolanda and why only one platoon was deployed to Tacloban City for such a strong typhoon.
Gazmin later told reporters no country could prepare for such a strong typhoon. He said other countries would have "suffered the same devastation" if they are to experience Yolanda.
"You can say it was inadequate but that because of our [limited] capacity. We only have 3 C130s. Our plan now is to acquire  more C130s," Gazmin said.
But typhoon survivors talk about the government's failure to warn them about the storm surges. Government and military assets were destroyed because they were not prepositioned in the proper places. Relief distribution was delayed by politics and protocols. Organizational issues and conflict with local officials bogged down the efforts.
Malacañang blamed local officials when Gazmin and Roxas themselves flew into Leyte a day before Yolanda's landfall supposedly to supervise government response.
They defied advice to stay out of the typhoon path so when Yolanda made landfall, the 2 Cabinet secretaries who were supposed to be on top of the situation were incommunicado for hours. They forgot to bring with them satellite phones, a must-have for disaster officials.
Calls for Gazmin's resignation came from a old friend – former Ambassador Roy Señeres with whom he worked with for years at the Philippine Embassy in Washington, DC, in the 1990s. Gazmin was defense attaché. Seneres was labor attaché.
"The blood of those who perished are in the hands of Gazmin and disaster chief Eduardo Del Rosario. They must resign," Señeres told Rappler.
Aquino wouldn't hear any of the complaints against government response to Yolanda. Instead he chose to boost the morale of his troops at the height of the criticism. For the first time in military history, a President attended the graduation of the Officer Candidate School (OCS), where he devoted his speech to commend the sacrifices of soldiers as first-responders in disasters.
Again, he congratulated Gazmin.
Treating them like plebes
Because he completedly trusts Gazmin, President Aquino ignored a recommendation by the Feliciano Commission, which investigated the botched 2003 Oakwood mutiny, for presidents to appoint a civilian to the top defense post. 
Gazmin is the first defense secretary appointed with a military background since the Feliciano Commission made that recommendation. Hermogenes Ebdane Jr also became a defense chief under Arroyo, but he came from the national police, a civilian organization.
Why a civilian for the post? The commission said this was meant to insulate defense and strategic decisions from the culture in the Philippine military, where they tend to protect each other and defer to their seniors.
Gazmin is a graduate of the Philippine Military Academy Class 1968. A decorated soldier, he rose in the ranks to become Army chief before he retired in 2000. His military career spanned 3 decades. 
He is a soldier through and through. He rules like a commanding officer, sometimes "treating his men like they are plebes," said a source familiar with Gazmin's leadership style.
Disappoint Gazmin and you will be treated like a plebe.
It was an awkward moment during a presentation for USAID in Tacloban City as they waited for the arrival of US Secretary of State John Kerry. Gazmin did not hide his disapproval of NDRRMC's Del Rosario when he let his local counterpart present the status of relief efforts to the international aid group. Gazmin did not care about the many people in the room when he angrily looked at De Rosario, castigating him why he was not the one doing the presentation.
Later in the airport, Gazmin would call Del Rosario. People knew Del Rosario must have taken a dressing down. 
Rappler learned that Del Rosario offered to resign in January, but Gazmin rejected it. It would have been the second resignation at the NDRRMC under Gazmin. One year ago, Del Rosario's able predecessor, Benito Ramos quit ostensibily to take care of his ailing wife. Camp Aguinaldo insiders said Ramos' resignation was triggered by disagreements with Gazmin over contracts entered into by the agency.
Board of Gazmin
In contrast, lucky are those who have worked with Gazmin.
As he is known to wield influence on the President, he has been criticized for playing favorites and pushing for his chosen officers to lead plum posts in the military. The Board of Generals, the body that vets military officers for promotion, has been jokingly referred to by some as the "Board of Gazmin."
Lately, eyes are on his former spokesperson now Major General Hernando Iriberri, currently the commander of the 7th Infantry Division operating in Ilocos and Central Luzon resgions.
Although he is more junior than other candidates, he is now rumored to be a strong candidate to become the next chief of the Philippine Army – if not in February, the next vacancy.
Iriberri laments the controversy. "It's unfair to the President. Ultimately it's his decision," Iriberri said.
Gazmin's legacy
Gazmin may have his shining moment in the aggressive implementation of the long delayed modernization of the Armed Forces, thanks to the P81-billion fund the President gave the military.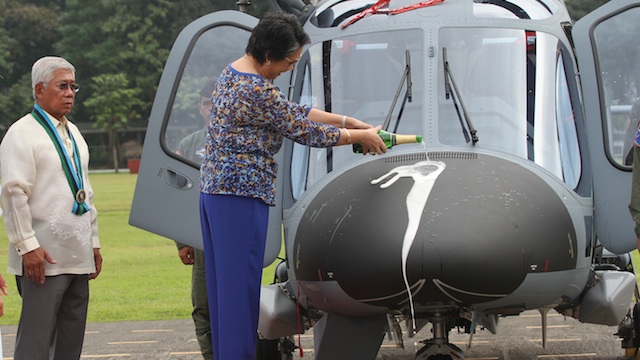 The Philippine military, one of Asia's weakest, is acquiring critical assets including 12 fighters jets and 2 brand new warships to improve the country's capacity to patrol the disputed waters.
It is his task to oversee that the revised Armed Forces modernization is finally implemented in the institution notorious for deep-seated corruption.
There are a lot of assets in the pipeline and they're a huge morale booster for the soldiers. The procurement process is facing delays and controversies, but if all goes well this may be Gazmin's saving grace.
Not that he needs one under this President. – Rappler.com