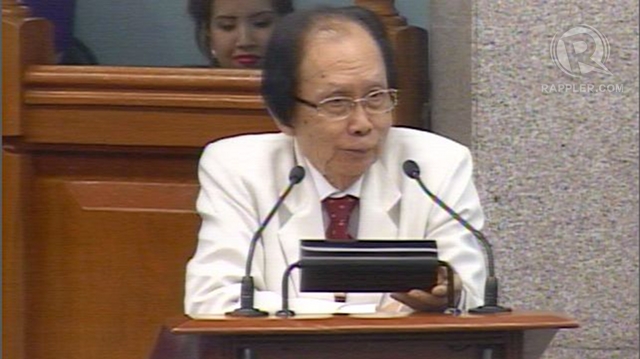 It's inevitable, for the defense panel that is, that their client Chief Justice Renato Corona will have to take the witness stand or otherwise face a conviction in the ongoing impeachment trial against him. Lead defense lead counsel Serafin Cuevas says "it's the only remedy left." But if and when the Chief Justice takes the witness stand, expect him to try and take President Benigno Aquino III down with him. The defense wants to show that the President never liked Corona from the start, and that he exhausted all means to get him out of office.

Read the full story on Rappler

In related developments, Ombudsman Conchita Carpio-Morales is also prepared to testify in the #CoronaTrial. This comes after defense lawyers asked the court to subpoena Carpio-Morales and 5 others in exchanged for Corona testifying. Read more here.