Cunanan clarifies that he was not the TRC head during the years 2006-2009, when at least P348 million in PDAF was allegedly misused by TRC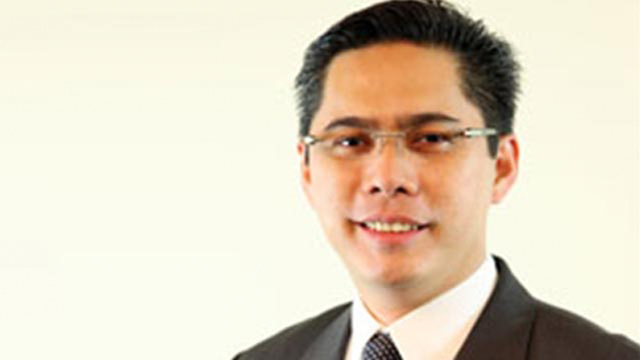 MANILA, Philippines – Provisional state witness Dennis Cunanan, who is on an indefinite leave as director general of state firm Technology Resource Center (TRC), claims he has nothing to hide. 
In a statement from Cunanan's legal counsel released Wednesday, February 26, the potential state witness in the plunder cases against senators linked to the multi-million-peso pork barrel scam said he is willing to undergo a lifestyle check by the Department of Justice (DOJ).
"I hereby state my willingness to sign a waiver of the bank secrecy law to allow the DOJ to go through all of my bank accounts should it find the same necessary in the course of their lifestyle check on my person," said Cunanan.
He maintained that he did not receive kickbacks from the projects funded by lawmakers' Priority Development Assistance Fund (PDAF) that were coursed through TRC.
Justice Secretary Leila de Lima welcomed Cunanan's statement, tagging it as a "good gesture" on his part. She also said the DOJ, Office of the Ombudsman, and the Bureau of Internal Revenue can supervise the lifestyle check. 
"And I think Dennis Cunanan is bracing himself, psychologically, for what seems to be a looming black operations/propaganda aimed at undermining his credibility as a state witness," she said in a text message to reporters.
Watch this report below.
Cunanan tagged 3 senators – Jinggoy Estrada, Bong Revilla and Juan Ponce Enrile – as having illegally siphoned off taxpayers' money.  
De Lima said Friday that Cunanan's testimony was "important" as it debunks the claims of all 3 senators that they had no hand in the selection of the NGO-recipients of their funds. (READ: Senators' call caused panic – Cunanan)
The 3 senators, along with Cunanan, are facing plunder complaints before the Ombudsman in relation to the scam.
TRC was among the implementing agencies that supposedly cornered much of the diverted funds from the senators' PDAF to alleged fake non-governmental organizations (NGOs).
Similar to fellow potential state witness Ruby Tuason who fell short of ascertaining Enrile's knowledge of the illegal transactions, Cunanan admitted that Enrile never personally dealt with TRC. Rather, it was Enrile's former chief of staff Jessica Lucila "Gigi" Reyes who did.
Tuason, however, was admitted provisionally into the DOJ Witness Protection Program (WPP) after promising to return an amount she supposedly received as bagman of the kickbacks for Estrada and Enrile.
Cunanan said his willingness to go through a lifestyle check was intended "to put to rest any doubts about my claim that I did not receive any monetary benefits from the perpetrators of the PDAF scam."
'I did my best'
Cunanan also clarified that he was not yet the head of TRC during the years 2006-2009, when at least P348 million of PDAF was allegedly misused by TRC.
"I was merely the Deputy Director then. The Director General then was Mr. Antonio Ortiz.  Hence, I had absolutely no discretion to decide whether or not to enter into and/or approve PDAF funded projects," he said.
He maintained what he previously revealed in his sworn affidavit that he "only participated in the processing of some of the PDAF projects in an administrative and ministerial capacity as a co-signatory to TRC's checks and vouchers."
Cunanan also said it is the careful and painstaking scrutiny of documents by his office that compelled legislators to provide official letters of authorization – now comprising part of the evidence in the plunder complaints against the senators.
"We did so to the extent of calling the offices of the concerned legislators in order to verify the authority of those who signed the documents as representatives of the legislators, as well as requesting them to put their grant of authority in writing," he said. 
Reforms instituted
Cunanan also said that, upon his assumption of office as TRC director general in 2010, he instituted policy reforms as recommended by the Commission on Audit to filter the NGO-beneficiaries of lawmaker's PDAF coursed through TRC.
At least 47 NGOs were blacklisted as early as July 2010 under Cunanan's management, he said.
A number of local government units were also banned as recipients of PDAF through TRC after failing to "liquidate their accountabilities and/or settle their deficiencies," Cunanan added.
Cunanan believes that these efforts are "enough to dispel any claims, suggestions or suspicion that I directly or indirectly benefited from the PDAF scam." 
"I believe it also shows that the management of TRC under my watch tried its best to protect the interest of the public, even at the expense of incurring the ire of some of the most powerful people in the country, at a time when the PDAF scam has not been exposed yet, at great peril to our careers and personal safety," Cunanan concluded. – Rappler.com