(2nd UPDATE) The Civil Aviation Authority of the Philippines says, however, that Malaysian Airlines flight MH370 carrying 227 passengers and 12 crew members did not enter Philippine airspace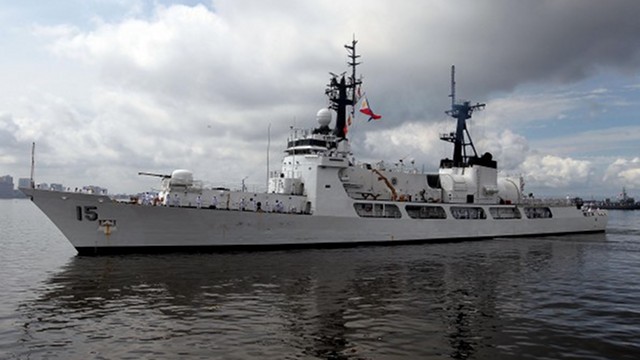 MANILA, Philippines (2nd UPDATE) – The Philippines has joined the Southeast Asian search and rescue operations for a Malaysian plane that went missing early Saturday morning, March 8.
The Armed Forces of the Philippines (AFP) has dispatched naval vessels BRP Del Pilar (PF 15), BRP Jacinto (PS 35), and BRP Mabini (PS 36), and a surveillance plane to conduct in the West Philippine Sea and the sealanes of Palawan.
Defense Secretary Voltaire Gazmin ordered the operations "under the possibility that Malaysian Airlines flight MH370 may have veered off its path and entered Philippine territory," said Peter Paul Galvez, spokesperson of the Department of National Defense (DND).
Vietnam's defense ministry has launched a search for the plane, a statement on the official Vietnamese government website said. This was after the Vietnamese government said the plane went missing near the country's airspace.
Malaysian authorities have also dispatched a plane, two helicopters, and 4 vessels to search seas off its east coast, said Faridah Shuib, a spokeswoman for the Malaysian Maritime Enforcement Agency.
China has ordered maritime patrol vessels to begin scouring the area. Singapore dispatched an air force C130 transporter on a "search and locate mission".
Carrying 227 passengers and 12 crew members, the plane disappeared at 2:40 am local time (1840 GMT Friday), about two hours after leaving the Kuala Lumpur International Airport.
It had been due to arrive in Beijing, China, at 6:30 am local time (2230 GMT Friday).
The passengers on the flight came from 14 countries and included two infants, based on the list released by Malaysia Airlines.
No wreckage of the Boeing 777-200 plane has been found so far, and there is no confirmation of a crash yet, said acting Malaysian transport minister Datuk Seri Hishammuddin Hussein, as reported by CNN.
"We are praying for the safety of all those onboard Malaysia Airlines MH370 and that said aircraft be located soonest," added Galvez.
The Civil Aviation Authority of the Philippines (CAAP), however, said that the plane did not enter Philippine airspace.
Its Operation Rescue Coordinating Center (ORCC) said that the flight did not get in contact with Manila air traffic controllers.
"Malaysian Airlines was given an approved over-flight clearance for their winter schedule beginning October 2013 to March 29, 2014, based on documents that was approved by Deputy Director General Captain John C. Andrews," the ORCC said. – with reports from Agence France-Presse/Rappler.com