Oxfam's humanitarian programme manager Tariq Riebl says it's not an issue of local or national government capacity – or lack of it – but an issue of money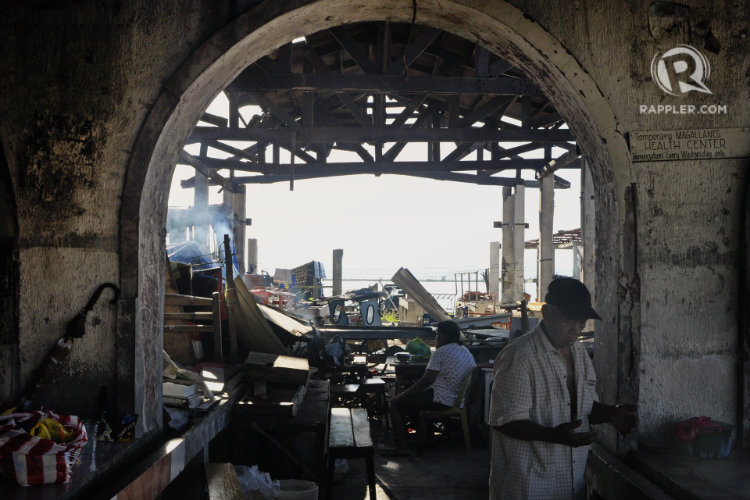 MANILA, Philippines – International non-governmental organization (NGO) OxFam has an odd dream: for it to be redundant in areas devastated by Typhoon Yolanda (Haiyan).
Humanitarian Programme Manager Tariq Riebl said on Thursday, May 8, that redundancy is one way to measure their success.
"We're not here to have a job, we're here to get out of the job," Riebl said in an interview with Rappler's Chay Hofileña on  #TalkThursday.
But the only way international aid groups can scale down operations, he said, was if national and local governments stepped up their work, which is not the case in Yolanda-devastated areas, so far. 
"The response overall has been good. Not very good, but good," said Riebl.
Philippine rehabilitation officials on Wednesday, May 7, admitted the national government had yet to come up with a final rehabilitation plan.
The confession came a day shy of Yolanda's 6-month mark. A lot of work has been done, said Riebl, but he said a closer look would reveal that this is mostly due to efforts by NGOs and the private sector.
Less bureaucracy, more action
Riebl said it's not an issue of local or national government capacity – or lack of it – but an issue of money.
"Even if the capacity is there, the money didn't come down to the field level and then at some point, LGUs had to turn to NGOs, the Red Cross, private sector to do the assistance because it just didn't have the budget for it," he said.
Riebl said the Philippines is considered lucky in terms of sourcing funds overseas, at least compared to other humanitarian crises in Syria, South Sudan, or the Central African Republic.
"The issue here is getting that money to the ground. Even if they have the capacity to do something, they cannot do it because they have no means to do it with. They can only do non-financial activities, which essentially is not much," he said.
National government also needs to step in, Riebl said, to make sure rehabilitation assistance is equitable. Smaller communities or those with less ability to raise funds should "not fall behind even further," he said.
Where's the consultation?
The recovery and reconstruction phase, said Riebl, is "critical."
"If we don't figure out how 4 million people will be housed, how these people will find work… then we're looking at a really big disaster, almost bigger in terms of impact than the immediate disaster of the typhoon. We're looking at mass poverty in the poorest area of the Philippines," he explained.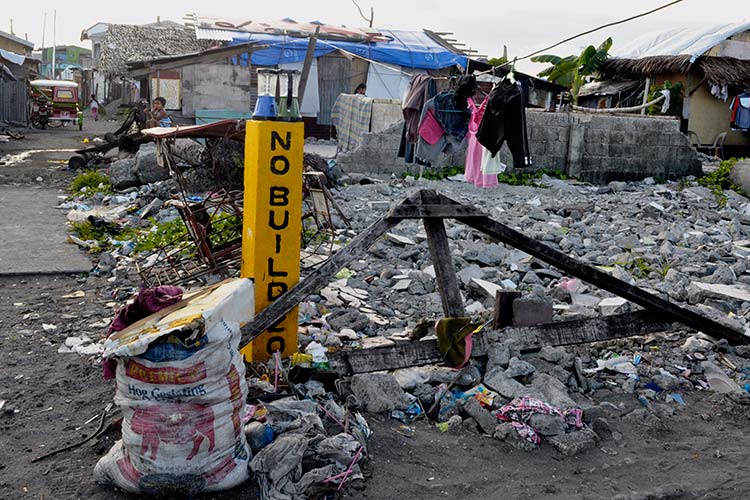 The rehabilitation of livelihood is also tied to the relocation and housing of survivors now displaced by declared "no build" and "no dwelling" zones. Some survivors have lamented the "no-build zones," saying it had taken them away from their livelihood.
Fisherfolk, for instance, should not be relocated to areas too far away from the shoreline. "We need to balance that with the rights of the people and also their livelihood question," Riebl added.
An Oxfam report said that many survivors have been kept in the dark about the rehabilitation plans. More than 90% of those surveyed said they were never consulted by a government official on the plan, while 80% said they "didn't know how to define their status."
"We're focusing on shelters and the no-build zones but people are worried about livelihood," said Riebl.
Addressing vulnerability
With the typhoon season just around the corner, Riebl emphasized the need for rehabilitation to focus on making sure Yolanda-affected areas are ready to handle the next big storm.
According to a study by the International Organization for Migration, only 8% of Eastern Samar's evacuation centers are still usable after Yolanda. Another storm with just a third of Yolanda's strength could prove to be even more devastating.
Does Yolanda justify the need for a separate disaster agency with a stronger mandate than the National Disaster Risk Reduction and Management Council? Riebl takes a more cautious stand than many disaster experts, saying a separate disaster agency is only one option. (READ: Urgently needed, a new disaster agency)
"There are already many line ministries in the Philippines with overlapping mandates….Now if you add another one, then you just add to the competition," he said.
He cited the United States' Federal Emergency Management Agency – which some lawmakers want to use as a model for the proposed new disaster agency – "failed in [Hurricane] Katrina, famously."
Riebl estimated full recovery could take 3 to 5 years, assuming "a linear reconstruction," without the occurrence of more disasters.
"Living with disasters"
But the reality, said Riebl, is that more natural calamities can – and will – come along. That's where the concept of "living with disasters" comes in.
He said that in Bangladesh, for instance, there's acceptance that "disasters are a way of life and a reality." So instead of building structures that can withstand nature's wrath, they engage in livelihood and build shelters "around the disaster."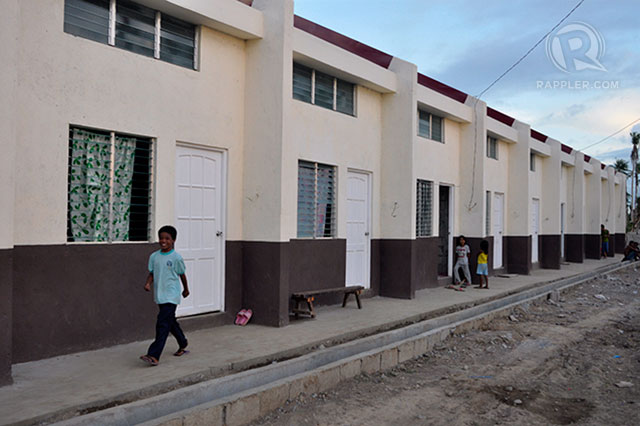 "What some countries have figured out such as Bangladesh is that you can take apart the house before the wind knocks it over. You take down your roof. Or you have collapsible types of structures," he said.
"Building back better" – the government's battle cry in its Yolanda rehabilitation efforts – means not going back to models of living pre-Yolanda.
"It's not possible and not even desirable because many people were suffering before the typhoon," he said.
Of the things that need to be addressed, Riebl says livelihood should be just as important as shelter. "Real social problems will start when you stop the cash, when you stop the food, the donations. And people realize, oh my God, you know, I'm in a really bad situation right now," he said.
In the Philippine government's first version of the Rehabilitation Assistance on Yolanda plan, only 5% of funds were allocated for livelihood. The percentage needs to be higher, Riebl said.
Until then, international aid groups will have to work around the clock, making sure Yolanda survivors get the help they deserve. – Rappler.com