The prosecution says it has built a solid case against Chief Justice Renato Corona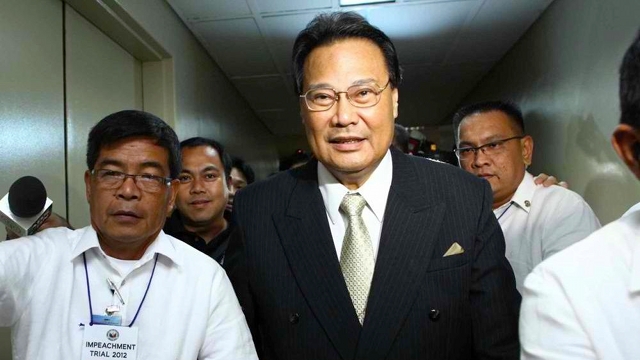 MANILA, Philippines – The daily scolding was painful.
At one point, the usually tolerant House Speaker Feliciano "Sonny" Belmonte Jr. admitted he was hurt when presiding officer Juan Ponce Enrile railed against the prosecutors for filing what he called a defective complaint.
Throughout those episodes, another House leader joked that re-electionist senators could no longer count on their help in the 2013 elections, while another congressman said he would build a monument for lead prosecutor Niel Tupas Jr.
A private prosecutor even dared to cover his ears inside the impeachment court when Sen Miriam Santiago went on with her regular tirades against the prosecution.
What was the bashing all about?
The prosecution has been lambasted for a poorly crafted complaint, for their courtroom blunders, and— most of all—for their anonymously sourced or sloppily researched evidence.
But despite "Little Lady," "45 properties," and the like, the prosecution panel—after 42 days of trial—is confident that it was able to build a solid case against the Chief Justice for betrayal of public trust and culpable violation of the Constitution.
'Unfit Chief Justice'
It is not simply about Corona's failure to accurately declare his Statement of Assets, Liabilities, and Net Worth (SALN), prosecution spokesperson Miro Quimbo said when asked how the team will present its case during Monday's oral arguments.
"We will focus on [evidence] that will lead to an unqualified Chief Justice. It all leads towards that. The crux of the matter is: Are we better off putting him back as Chief Justice," Quimbo told Rappler without divulging further details.
"He is unfit because he betrayed the public trust," he added.
After more than 4 months of trial, the prosecution was able to show that Chief Justice Renato Corona owned luxury condominiums and multi-million deposits that are "grossly disproportionate" to his income.
By his own admission, the Chief Justice admitted he has peso and dollar deposits amounting to P183 million. From 2002 to 2011, the Chief Justice only received P21.64 million in salaries, allowances, and other emoluments.
"The forfeiture law specifically provides that a public officials who acquires assets that is grossly disproportionate to his income is presumed to have acquired it illegally or that it is ill-gotten," said Quimbo.
The prosecution dismissed Corona's testimony for two days last week as self-serving hearsay, thus deciding not to cross-examine him.
Corona was unable to present documentary evidence to show that his peso deposits are commingled funds. The prosecution also dismissed Corona's explanation that dollar deposits are protected by the confidentiality of foreign currency deposits.
Lead defense counsel Serafin Cuevas said Corona's testimony relied on his credibility as the Chief Justice. (Read: Why the defense sees Corona acquittal)
Unexplained wealth
Corona's SALN has proven to be the most important document submitted by the prosecution to the court.
Article 2 of the impeachment complaint accuses Corona of failing to accurately declare his assets in his yearly SALNs. It turned out to be the prosecution's strongest case against the Chief Justice.
In a dramatic turn of events on January 18—only the third day of the trial—a shaking Supreme Court Clerk of Court Enriquetta Vidal was forced to surrender Corona's SALNs to the impeachment court. The previously secret documents set the direction of the entire proceedings.
The SALN documents—matched with land titles and register of deeds—show how Corona undervalued and belatedly declared his acquisition of real properties.
Deeds of sale for The Columns, Bonifacio Ridge, and Bellagio were executed in 2004, 2005, and 2009, respectively. But all these properties were only declared in Corona's 2010 SALN.
The same properties were purchased for P3.6 million, P9.1 million, and P14.5 million, but he declared them to be worth only P1.2 million, P2.3 million, and P6.8 million, respectively.
The prosecution also cast doubt on the purchase of two other luxury properties in posh La Vista subdivision in Quezon City and McKinley Hill in Taguig, by Corona's daughters Carla Corona-Castillo and Charina Corona.
Carla supposedly bought her parent's La Vista property for P18-million. But her income tax records presented by revenue commissioner Kim Henares showed she could not afford to buy the property.
Records also show that it was the Chief Justice and his wife who transacted to purchase McKinley Hill, although it was later put under the name of Charina, a physical therapist working in the US.
'Scoundrel's interpretation'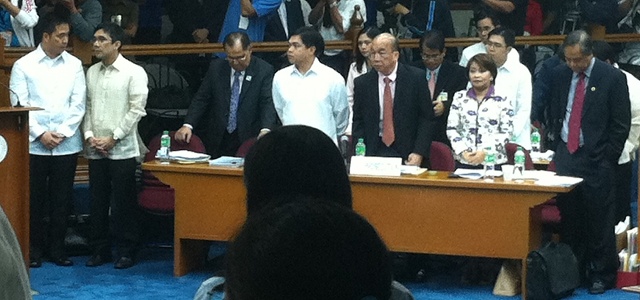 Even before Ombudsman Conchita Carpio-Morales' testimony, officials of Philippine Savings Bank (PSBank) and Bank of Philippine Islands (BPI) had already disclosed to the court that Corona had at least P31 million in peso deposits as of December 31, 2010.
In his 2010 SALN, Corona declared only P3.5 million worth of "cash and investments."
"The Ombudsman testimony was a major turning point for us. We were only talking about $700,000. It turns out, he had more than that. He had more than 15 times the amount that we thought he originally had," Quimbo said. (Incidentally, it's also the SALN form that allowed the Ombudsman to look into the records of the secretive Anti-Money Laundering Council.)
None of the documents submitted to the court by the defense show that his peso deposits were part of commingled funds. The defense also did not submit any documents to prove that he engaged in foreign exchange investments as early as in the 1960s.
The prosecution dismissed Corona's interpretation of the confidentiality of foreign currency deposits exempts public officials from declaring their dollar accounts.
"It's a scoundrel's interpretation of the law. How come no one is condemning the Chief Justice for that?" said prosecution spokesperson Juan Edgardo Angara.
"Does he think the public is that gullible? He is the Chief Justice, he must be the best person to know the law," Angara added.
Broken record: Basa Guidote
The prosecution even benefitted from the defense panel's central defense, the Basa Guidote Enterprises Inc. (BGEI). It's the disputed family corporation of Corona's wife Cristina.
Using BGEI turned out to be disastrous for Corona. It exposed how the Chief Justice may have used his position to help his wife wrest control of the corporation from her Basa relatives through a series of curious court victories that culminated in 2003.
Long before Corona's own admission of his undeclared peso and dollar deposits, the defense panel had been saying that BGEI money funded Corona's real estate acquisitions and his multi-million peso deposits. They were referring to the P34.7 million that Manila City Hall paid BGEI in 2001 for purchasing a BGEI lot in Sampaloc, Manila.
BGEI was initially dragged into the impeachment trial because of Corona's declaration in his 2003 SALN that he took P11-million loan from the corporation that Securities and Exchange Commission declared to be "dead."
It was supposed to have funded the purchase of the La Vista lot in 2003. It's also supposedly the same money in his peso deposits. It was not declared because it was not his money, but BGEI's, the defense has said.
To justify the purchase of Bellagio and Bonifacio Ridge, defense lawyers explained that these were funded by the sale of the La Vista property to daughter Carla Castillo and another lot in Quezon City.
"Unfortunately, the BGEI is the most overused excuse for the defense. It's a broken record," said Quimbo. He scored the defense panel for failing to present a single document to show how the money of BGEI made its way to Corona's personal accounts.
"It's so easy. It was initially deposited in LandBank Malacañang. We could have gotten a bank certification coming from Landbank attesting to where it was eventually withdrawn and why it went to his personal account," Quimbo said.
Disallowed evidence
With the strength of Article 2, the prosecution entertained the possibility of dropping the other 7 articles of impeachment. In the end, it also pursued Article 3 (about the questionable decisions of the SC) and 7 (about his alleged partiality for Mrs Arroyo). The Senate court would bar their witnesses, however.
For Article 3, Enrile disallowed the prosecution from using as evidence the perks that Corona got from litigant Philippine Airlines, particularly the Platinum Cards that entitled the Corona couple to "unlimited courtesy travel." Enrile said bribery was not alleged in the impeachment complaint.
For Article 7, the Senate also refused to subpoena Supreme Court Associate Justice Ma Lourdes Sereno because it supposedly respects the separation of powers of the legislative and the judiciary.  – Rappler.com