It's an 11-point jump from the vice president's 62% 'very good' satisfaction ratings in December 2013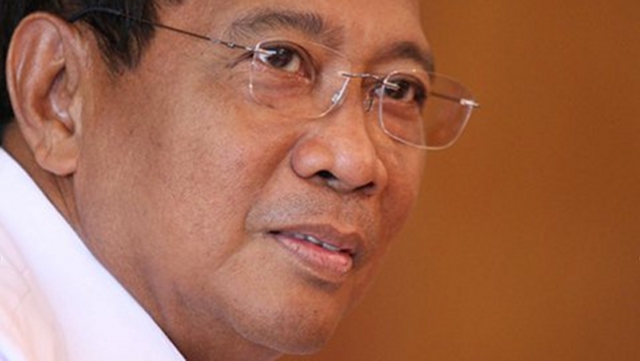 MANILA, Philippines – Vice President Jejomar Binay enjoyed "excellent" 73% net satisfaction ratings, a newly released survey by polling firm Social Weather Stations (SWS) show. 
It's an 11-point jump from his 62% "very good" satisfaction ratings in December 2013. He registered 82% satisfaction and 9% dissastifaction ratings. 
The vice president has always enjoyed "very good" to "excellent" ratings in SWS since he assumed the post 4 years ago.
The new survey was conducted from March 27-30 a few weeks after he announced he was leaving PDP-Laban and was forming a new political party. They polled 1,200 respondents giving the survey an error margin of 3 points. (READ: Binay forms new party, says PDP factionalized)
It was conducted before Binay's key allies – Senators Juan Ponce Enrile and Jinggoy Estrada – were charged with plunder in June.
A separate survey conducted by polling firm Pulse Asia in the same month showed Binay the runaway winner in an internal presidential poll that was obtained by Rappler. 
In the Philippines, vice presidents historically have higher ratings than presidents. President Benigno Aquino III and Binay started out in 2010 "very good" satisfaction ratings. Aquino registered "good" ratings of 45% in the same survey period. It was released by SWS in April.
Still, Binay is showing better ratings than predecessors including Noli De Castro.
The same March 2014 SWS survey showed Senate President Drilon suffering a 8-point drop from 25% satisfaction ratings in December to 17% in March; Speaker Feliciano Belmonte Jr suffering a 15-point drop from 16% to -1%; and Chief Justice Maria Lourdes Sereno suffering 4-point drop from 16% to 4%.
The institutions they belong to have higher ratings. The Senate registered 26% satisfaction ratings, the House registered 18% and the Supreme Court registered 35%.
The Cabinet, as a whole, registered no changes – retaining its 20% satisfaction ratings. 
The survey's breakdown in terms of more specific numbers is currently not available. – Rappler.com