It's a 'freebie' radar that Elta Systems offered to donate to the Department of National Defense to sweeten its bid for the Philippines' P2.68-billion air defense radar surveillance project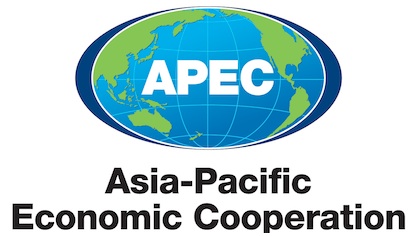 MANILA, Philippines – The Philippines is negotiating with Israel's Elta Systems for the early delivery of at least one gap-filler radar system in time for the Asia-Pacific Economic Cooperation (APEC) Summit next year, according to Defense Undersecretary Eduardo Batac.
He is referring to the "freebie" radar capable of monitoring a small area of 80-kilometer range that Elta Systems offered to donate to the Department of National Defense (DND) to sweeten its bid for the Philippine Air Force's P2.68 billion air defense radar surveillance project. The freebie was offered specifically for the APEC Summit, Batac said.
The big-ticket modernization project is a government-to-government contract involving the installation of radar systems in Palawan, Lubang in Mindoro, and Pasuquin in Ilocos Norte. Gap-filler radars are meant to supplement the coverage of the primary radars. (READ: PH finalizing P2.68B air defense radar deal with Israel)
"It's (gap filler radar) an offer that was given by the proponent for the air defense surveillance radar as an add on to their proposal in undertaking the project," Batac told reporters. The defense department selected Israel's bid over other proponents and is now finalizing the agreement.
If negotiations proceed as planned, delivery of the gap filler radar is expected in the first semester of 2015 or before the installation of the main project, which will happen 18 to 22 months after the signing of the Letter of Credit.
"The add-on is something which is already available. The radar is off the shelf," Batac added.
The Philippines will host the APEC Summit in late 2015. Air surveillance is required to protect world leaders who will be gathered in one location to discuss a range of issues. Instead of seeking assistance from another APEC country, the Philippines will rely on the freebie radar to boost its own air defense capability.
APEC countries, including the US, account for over half of the world's economic output. (READ: 2015 APEC Summit to keep PH 'top of mind')
The Philippines is also rushing several infrastructure projects for the APEC Summit including EDSA-Taft flyover, NLEX-harbor link road, and even a dignitaries lounge at the NAIA-3.
The bids and awards committee is currently finalizing the contract. Discussions during the negotiations need to be formalized. 

"We went through the negotiations already because they offered the add on for free but they were charging us out of pocket expense which will cost US$1.1 million or around P50 million," Batac said.
The committee seeks to get more freebies from Elta Systems, including doubling the provision of spare parts. Batac also asked the technical working group to study other add-ons. 
The Philippines and Israel are defense partners. The latter offered to provide the Philippines its excess defense articles. – Rappler.com