This is AI generated summarization, which may have errors. For context, always refer to the full article.
Tourism Secretary Ramon 'Mon' Jimenez sits down with Rappler for two-and-a-half hours to talk about the new Department of Tourism campaign and the power of social media.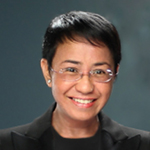 The plan is exciting. It uses new ideas, harnessing a power that scares most governments around the world: social media. It is made for this generation and a country dubbed "the social media capital of the world."
I've spent much of the past year explaining social media to government officials in our region. Reactions vary: from ignorance to disbelief to dogged determination to fit it inside existing models. That's the problem: the potential of social media – if used properly with new technology – surpasses anything we can imagine now.
When Tourism Secretary Mon Jimenez asked to meet, I immediately said yes. When I asked to bring some of Rappler's staff, he said yes – even if it hasn't launched formally. 
The short meeting stretched for nearly two and a half hours. After he explained his plan, he asked me to explain Rappler.  Everyone in the room was excited because we were all kindred spirits: converts and evangelists of how social media is transforming our lives.
The DOT plan was born from social media: Jimenez says one key word associated with "Philippines" is tweeted every six minutes.
It will spread on social media: Jimenez says there will be no traditional, large-scale launch. Instead, the plan will release and grow virally on social media.
It will evolve on social media: "People will take it, and I will ultimately cede control," says Jimenez.
That's a scary thought for most governments. A few have embraced the new world: Iceland started crowdsourcing its constitution last year; the US State Department is spreading democracy through social media and the Internet. The DOT plan, as far as I know, is the first time any government in Southeast Asia is crowdsourcing a tourism campaign.
"Crowdsourcing" takes small actions of individuals and – using the Internet – aggregates these actions into a cohesive whole. It's also referred to as "the wisdom of crowds" – from a book written by James Surowiecki. He wrote that "large groups of people are smarter than an elite few – no matter how brilliant – better at solving problems, fostering innovation, coming to wise decisions."
Wikipedia is one of the best examples of this concept at work. If you were to print it, it would equal 952 volumes of Encyclopedia Britannica, yet it hires no reporter, no editor, no researcher.  Studies also show it's as accurate as Encyclopedia Britannica. 
There are many dangers in this approach, but Jimenez says there are two reasons he's choosing this path: it's building on a strength; and it fits his budget!  The annual budget for Philippine tourism, he adds, is less than 1/10th of our more affluent neighbors.
It was refreshing to speak to a man with a vision.  He echoed many of the same ideas that power Rappler.  I'm all too aware of the dangers of embracing this technology: it can't be controlled; and it depends on critical mass.  If you release too soon, you can fail to get to the number of people needed to hit a tipping point.  The wisdom of crowds can also turn into a lynch mob instantaneously.
Last year at the Tourism Congress, Jimenez said, "the greatest gains are the ones that involve the greatest risk."  Now that he's about to unveil his plan, he shows his capacity to embrace risk and anticipate the future.
Is he overly optimistic?  "What I have isn't optimism," says Jimenez.  "Optimism is positive thought in the face of contradictory evidence.  What I have is conviction."
We share Jimenez' conviction about the future of social media.  We're making a bet on the future.  We're making a bet on you. – Rappler.com