This is AI generated summarization, which may have errors. For context, always refer to the full article.
The claims board has so far accepted 17,659 applications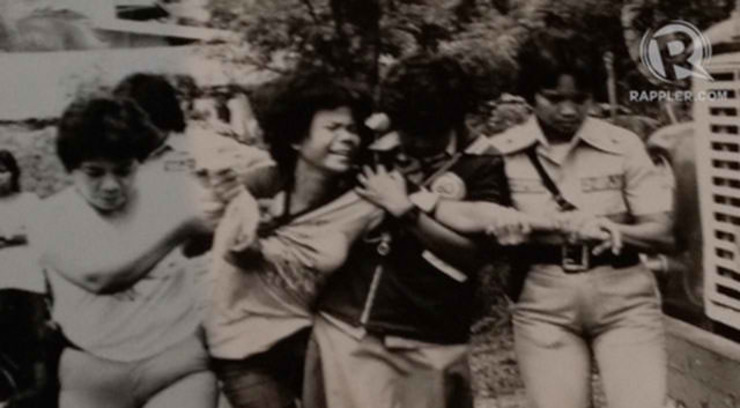 MANILA, Philippines – On the 42nd year commemoration of the imposition of Martial Law on Sunday, September 21, Akbayan party-list Representative Barry Gutierrez reiterated calls to give victims of human rights violations during the Marcos regime more time to file for claims. 
Gutierrez earlier filed Joint House Resolution No. 16 seeking to move the deadline from November 10, 2014 to May 2015.
He said there's a need "to cope with the large number of persons seeking for reparation" and recognition under Republic Act 10368, or the Human Rights Victims Reparation and Recognition Act of 2013.
"The 6-month extension was sought to allow the legitimate claimants, especially those living in far-flung areas of the country, full opportunity to file their claims with the Human Rights Victims Claims Board (HRVCB), and gain redress for injustices they suffered four decades ago," Gutierrez said in a statement urging the Senate and the House of Representatives to immediately act on the resolution. 
The calls comes as the HRVCB vowed to speed up the process of distributing to the victims the P10 billion fund – plus accrued interest  – which was trasferred to the government after a Swiss Federal Supreme Court declared the Swiss Bank deposit as Marcos ill-gotten wealth. 
Those who were killed, disappeared, tortured, illegally detained,  deprived of livelihood and properties by agents of the state, and those acting in their behalf during martial law will be compensated.
The claims board was constituted February 2014. Chairman Lina Sarmiento, former chief of the PNP Human Rights Office, vowed to "liberal interpretation" of the law to facilitate the reparation and recognition of "bona fide human rights violations victims or their legal heirs."
At the same time, Sarmiento assured the public of "transparency and a speedy and expeditious procedure that allows opposition to fraudulent, fictitious or spurious applications." 
"Appeals and opposition will be entertained and resolved by the Board before the publication of the final list of victims of human rights violations and finally the distribution of monetary reparation.
HRVCB has so far accepted 17,659 applications. (The web site of HRVCB may be accessed here.)
HRCB receives applications at the Human Rights Victims' Claims Board Office at University of the Philippines, Diliman and at 5 regional desk offices in in Davao, Cotabato City, Iloilo City, Legazpi City and Tacloban City based at the Commission on Human Rights Regional offices.
Nine more regional desks are being set up while a mobile team will be sent to 16 regional centers and 8 provincial centers. 
A memorial, a museum or a library will also be set up to honor the memory of the victims of human rights violations. Their names will be inscribed in the Roll of Human Rights Violations Victims prepared by the Board.
– Rappler.com