October 10 is World Mental Health Day. In the Philippines, the immediate need is to develop community mental health services to help ease the pressure on inadequate state facilities.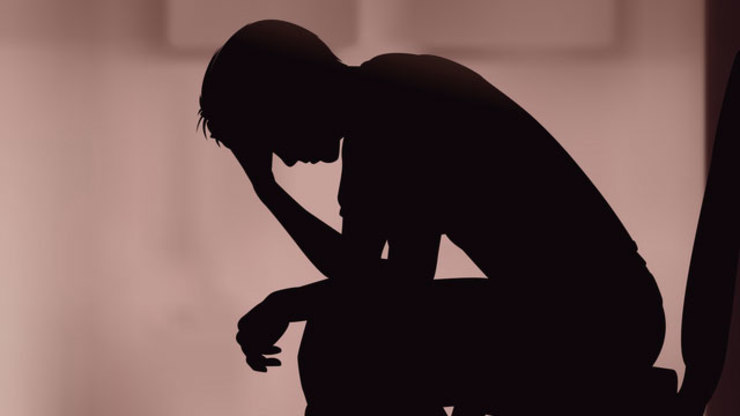 MANILA, Philippines – October 10 is World Mental Health Day. It also happens to coincide with the 23rd anniversary of the Local Government Code (LGC) in the Philippines.
Among other things, the LGC devolves the provision of health care services to local government units (LGUs). But with national health facilities left wanting in equipment and personnel, strengthening local health centers is crucial because it promotes awareness of mental health issues in the community and ensures that proper care will be delivered to those who need them most.
"There are only 490 psychiatrists for 100 million Filipinos. Less than 5% of general practitioners have knowledge on assessment and management of common mental health problems like depression," Dinah Nadera, a psychiatrist and professor of the University of the Philippines Open University Nadera, said.
Making things worse is the absence of a comprehensive law in the Philippines, and the lack of facilities to provide proper care.
The stigma surrounding mental health issues has also made it harder to convince Filipinos that mental health does not only revolve around psychiatric problems that need confinement in a facility.
More than just disorders
According to the World Health Organization (WHO), mental health is not just the absence of a mental disorder.
It defines mental health as a "state of well-being in which every individual realizes his or her own potential, can cope with the normal stresses of life, can work productively and fruitfully, and is able to make a contribution to her or his community." 
Nadera said mental health issues include the psychological impact of various socioeconomic and environmental factors, such as the impact of domestic violence, bullying, armed conflict, disaster, and living in institutions like orphanages, prisons, and homes for the elderly.
Because the scope of mental health is broad, there is a need to have general practitioners and even non-doctors who are trained in providing mental health care. (READ: Who's talking about mental healthcare?)
Local governments and communities play a key role in this, especially since there are few psychiatrists able to serve the public.
Breakthrough goals for 2014 
In 2001, then health secretary Manuel Dayrit drafted a national mental health policy. But with no legislation in place, the policy lacked a legal framework.
Currently, the provision of mental health services is contained in various parts of different laws, such as the Penal Code, the Family Code, and the Magna Carta for Disabled Persons.
This year, the Department of Health (DOH) announced two breakthrough goals to improve the delivery of mental health services.
The first goal is to increase the number of provinces that have integrated mental health services and programs into their primary and secondary health care systems from 0 to 10 by 2016. This means general practitioners will be trained to handle common mental health problems like depression and psychosis.
The second goal is to increase the percentage of level 1 and 2 hospitals with outpatient psychiatric clinic or Acute Psychiatric Unit (APU) from an unknown baseline to 100% by 2016. This means establishing psychiatric wards in general hospitals, which are currently mostly stand-alone facilities.
The role of communities
According to a 2006 WHO report, the Philippines spends only 5% of the total health budget on mental health. Most of it goes to the operation and maintenance of mental hospitals. 
While the Philippines has different types of mental health facilities – from hospitals to day treatment, to outpatient facilities – almost all are located in major cities.
Nadera acknowledged there is room for improvement in mental health facilities, such as investing in more equipment, medication, and personnel.
But she said the immediate need is to develop community mental health services, to help patients feel comfortable about getting back to society.
"[State facilities] can't discharge patients if the community is not ready to receive and continue caring for the patients. As long as community mental health services remain undeveloped, we are contributing to the inadequacy of state facilities," Nadera said.
But given the stigma still attached to the issue, can barangay health centers care for people with mental problems? 
Nadera said that to be effective, training for proper mental health care should be coordinated at all levels and should cut across all sectors: health, education, social services, police, and the community.
"Through this, we hope to lessen the stigma for mental health needs," she added.
But Nadera emphasized that even with this push for better community services, the enactment of a law must not be overlooked.
"'All people with mental disorders have the right to receive high quality treatment and care delivered through responsive health care services. They should be protected against any form of inhuman treatment and discrimination. This is the overriding principle," Nadera said.
"Persons with mental disorders are a vulnerable section of the population. Persons with mental disorder face stigma in most societies. It doesn't have anything to do with devolution." – Rappler.com