About 400 health workers worldwide have so far contracted the Ebola, and more than 230 have died. But PH health workers say they won't focus on fear.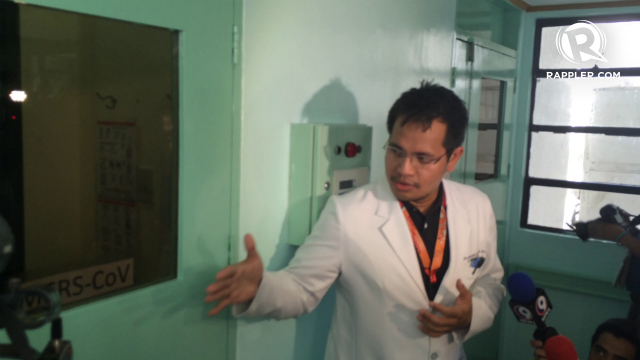 MANILA, Philippines – Because of their proximity to Ebola patients, health workers are among the persons at high risk of getting infected by the deadly virus.
It's a killer disease with a death rate of up to 70% – a global health crisis that has already killed 4,555 patients out of 9,216 cases.
According to Forbes, about 400 health workers contracted the Ebola as of October 15, and more than 230 have died.
But doctors at the Philippines' Research Institute for Tropical Medicine (RITM) – the country's main referral center for Ebola – say they have nothing to fear as long as they follow standard precautions to protect themselves from Ebola.
"Am I afraid? No, because I'm ready for this. Siguro, at the back of your mind, [natatakot ka], pero hindi naman 'yun ang bibigyan mo ng importance, but the call of duty," said Dr Aileen Gianan, who has been with the RITM for two years.
(Am I afraid? No, because I'm ready for this. Maybe at the back of your mind, you're afraid, but you won't give importance to that, but to the call of duty.)
Gianan echoed Health Secretary Enrique Ona, who said on Tuesday, October 21, that knowledge is all that is needed to make sure the public can avoid Ebola. 
He said knowledge can also prevent the public from panicking and being "unreasonably afraid." (READ: 5 misconceptions about Ebola)
"Fear is the thing that is so rampant today not only in our country but even all over the world. It's important for us to understand how to avoid Ebola," Ona said in a mix of English and Filipino.
The Ebola virus, which can be transmitted through bodily fluids, causes severe fever, muscle pain, weakness, vomiting, and diarrhea. In some cases, it also causes organ failure and unstoppable bleeding. It can kill victims in just days.
Prepare in the Philippines
The World Health Organization said the global health security against Ebola will depend on resilient health systems with "fit-for-purpose and fit-to practice health workers" – either those directly treating the patients, or the ones in charge of "surveillance, detection and coordination of a response."
---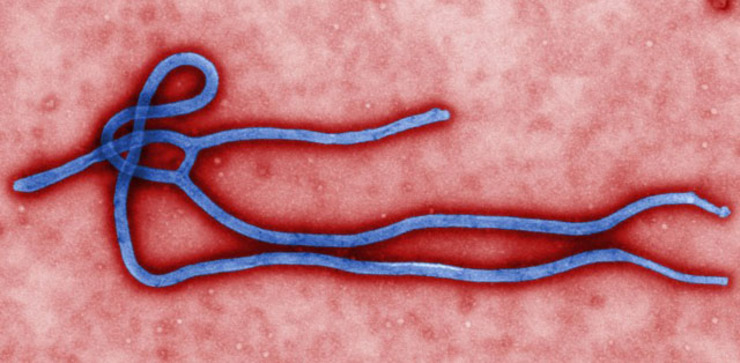 ---
The United Nations has called for a 20-fold increase in resources to battle Ebola. While the Philippines is willing to provide assistance "in kind," it has decided not to send health workers to West African countries to focus on preparing the country first.
Dr Mark Pasayan, who has been with the RITM for 3 years now, agreed that Filipino health workers should for now prepare just in case Ebola reaches the Philippine shore.
"I think one of the reasons why [it is] best we send there is to know what the situation is [there], to really be in the battlefield. But then I would agree with the President's plan not to send health workers there but prepare health workers here," he added in a mix of English and Filipino.
RITM will lead the training of health workers from different regional hospitals starting October 28. Pasayan himself facilitated the media walk-through on Tuesday to show how RITM will handle things should an Ebola case arrive in the country. 
The Department of Foreign Affairs is set to raise alert level 3 over Ebola-affected West African countries by mid-November 2014. This means Filipinos there should go on voluntary repatriation.
Philippine United Nations peacekeepers from Liberia are also scheduled to arrive on November 10. 
As for the general public, Ona urged Filipinos to keep themselves informed about Ebola. (READ: WHO: PH is systematic, meticulous about Ebola)
"In Africa today, [misinformation is] one reason why [Ebola] spread. A lot of the people there did not even think this was a real disease until it became very clear. They had a lot of superstitions. It's important to understand that," he said in a mix of English and Filipino. – Rappler.com