Interested bidders are invited to bid for the lease of 23,000 PCOS units and 410 units of direct recording electronic machines. The pre-bid conference takes place on November 4.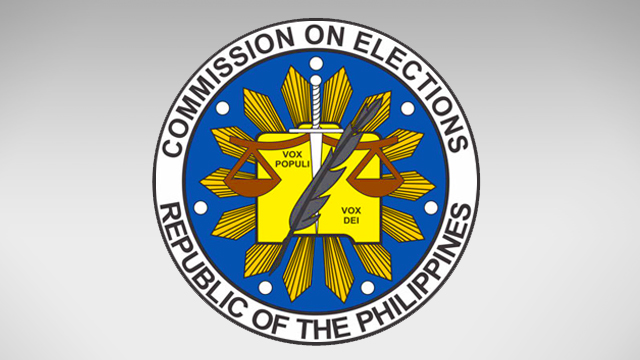 MANILA, Philippines – The Commission on Elections (Comelec) started on Monday, October 27, the bidding process for additional voting machines that will be used in the May 2016 automated national and local elections.
It will be a two-stage competitive bidding for the lease of two automated election systems (AES). The first invitation to bid seeks 23,000 units of precinct-based optical mark reader (OMR) voting machines, while the second invitation to bid requires 410 units of direct recording electronic (DRE) voting machines.
Precinct count optical scan (PCOS) machines, used during the 2010 and 2013 elections, make use of the OMR technology. The additional 23,000 units will be used to augment the 80,000 PCOS machines that Smartmatic provided for the Comelec in the past two elections.
The reuse of PCOS machines for the country's 3rd automated national polls, however, is being opposed by various groups, citing persistent issues in past elections that cast doubt on its reliability.
Meanwhile, DRE voting machines, which have touchscreen features, would be used by Comelec in select metropolitan areas in 2016.
Invitations to bid for both voting systems have been posted on Comelec's website. The first-stage pre-bid conference for interested bidders is set for Tuesday, November 4.
"The bidding process is open to everyone who wants to submit bids. We invite everyone to take part," said Comelec spokesperson James Jimenez.
Bidders would then be given one month, or until December 4, to submit eligibility requirements and their initial technical proposals.
Jimenez said that Comelec plans to open to the public the presentation and testing of the bidders' technical proposals.
"We want everyone to feel that we are open to being monitored. We wil be very transparent," Jimenez said.
The second stage of the bidding process, entailing the submission and opening of final technical proposals by eligible bidders, would be scheduled at a later date by the Comelec.
The poll body hopes to award the contracts to the winning bidders by January or February 2015 in time for the 2016 polls, added Jimenez. – Rappler.com