Some taxi drivers are complaining about delays on their trips and therefore lost income, but the traffic management office says speed limits are not the culprit – road constructions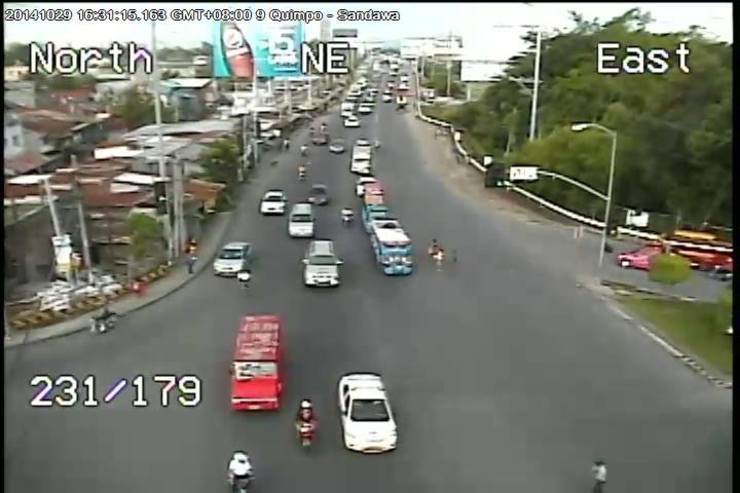 DAVAO CITY, Philippines – Davao City has seen a huge drop in traffic incidents during the first year of implementing speed limits.
A 42.9% drop in the number of traffic incidents in the downtown area has been observed, Traffic Management Center chief Superintendent Rhodelio Poliquit told Rappler recently.
At least 4,000 traffic incidents were recorded in Davao's central area from January to September this year – significantly lower than the 7,000 incidents reported in the same area and the same time period in 2013, he said. 
Executive Order 39 was implemented starting October 29, 2013, to address the alarming increase in traffic accidents in the city which were mainly caused by reckless driving and speeding, Mayor Rodrigo Duterte said.
It sets a 30 kph speed limit within the downtown area, and 40 kph from Panacan Crossing to JP Laurel Avenue, from Ulas to Bolton Bridge, and from Ma-a Road to McArthur Highway.
A 60 kph maximum speed is set from Calinan to Ulas Crossing, from Lasang to Panacan, from Sirawan to Ulas Crossing, and from CP Garcia Highway-McArthur Highway to Panacan.
Admitting that the number of incidents reported is still high, Poliquit said, "We are continuing our monitoring in the streets most especially on public utility jeepneys and taxis," Poliquit said. 
Violators can be fined or arrested, if warranted, under Republic Act 4136 and the city's traffic ordinance.
The city government has provided speed guns, patrol cars, and motorcycles to traffic enforcers, the personnel of the local Land Transportation Office, and the local police force. 
Transport group supportive
On January 13, former Mayor Sara Duterte-Carpio, daughter of the current mayor, was flagged down by a traffic aide after she was caught speeding while driving her white SUV along Quimpo Boulevard. 
The TMC said Duterte-Carpio was driving at 57 kph, which was beyond the 40 kph speed limit in the area. Duterte-Carpio admitted that she thought that the speed limit on Quimpo Boulevard was 60 kph.
Several drivers, most particularly taxi drivers, have complained about the speed limits, saying these cause delays on their trips, resulting in daily income losses.
Poliquit said the complaints of taxi drivers have reached the local government. He clarified, however, that recent travel delays and traffic jams were not caused by the speed limits, which have been enforced for a year now.
"The delays were caused by road constructions and the rehabilitation of Bankerohan Bridge," Poliquit said. 
Charito Juranes, chair of the transport group Transmission-Piston, said the speed limits may cause delays and would affect their income, but these are justified for the safety of the general public. 
"This is an order issued by the mayor and drivers should respect and follow it to avoid accidents," Juranes said. 
He said the local government consulted and informed transport groups, operators and drivers before and after EO 39 was issued. 
On the issue on daily losses for public utility vehicle drivers, Juranes commented that they see oil price increases as a bigger problem that must be addressed. 
"The speed limit is for the good of everyone. We will follow it. But we are also demanding for huge rollbacks on the price of oil and the scrapping of the Oil Deregulation Law which caused the unbridled price increases," Juranes said. – Rappler.com 
Related stories