Social media users call for the deplatforming of Sass Sasot for peddling lies, and slam PumaPodcast for legitimizing someone who 'helped destroy...public spheres'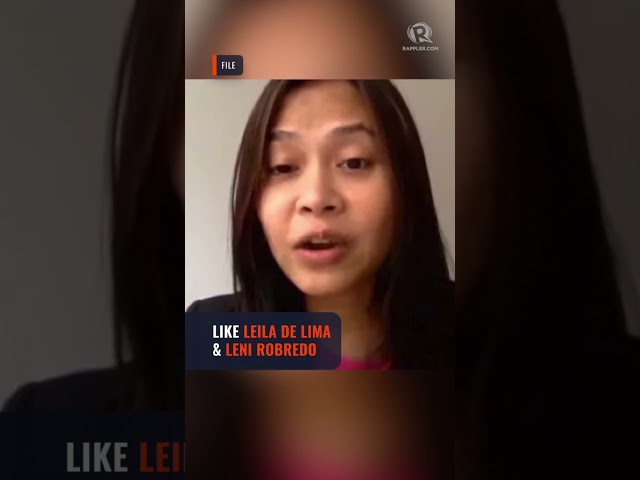 MANILA, Philippines – Social media users criticized podcast production company PumaPodcast and expressed dismay regarding the guesting of Sass Sasot on their podcast due to her status as a disinformation peddler.
One Twitter user said people shoot themselves in the foot when legitimate platforms are shared with individuals "who brought us to this political climate." The same user added that personalities like Sasot "should be deplatformed, ostracized from public [forums], and her existence be erased from public memory."
Meanwhile, lawyer Ryan Balisacan said in his tweet that by providing a platform to people like Sasot "without them acknowledging first…all the lies they peddled in the past," they are being given a "second wind."
Sasot was a vocal supporter of former president Rodrigo Duterte and is known for amplifying criticisms against other politicians.
For example, when former foreign secretary Teodoro Locsin Jr. called former vice president Leni Robredo "boba" (stupid), Sasot and another pro-Duterte influencer, Mocha Uson, amplified this narrative.
In 2017, Sasot threatened the University of the Philippines Cebu-based Union of Progressive Students with a libel suit if the party would fail to provide proof that she spread disinformation. A year later, blogger Jover Laurio of Pinoy Ako Blog filed a civil complaint against Sasot and pro-Duterte influencer RJ Nieto of ThinkingPinoy for alleged violation of the Data Privacy Act.
Addressing the backlash
PumaPodcast addressed the backlash against them following Sasot's guesting.
PumaPodcast on Saturday, May 13, said it acknowledged the "lack of proper context" in one of its Twitter posts concerning Sasot. In the now-deleted post promoting the show Catch Me If You Can, the company referred to Sasot as a "knowledge influencer."
"We reassure you that we remain committed to truth and democracy in all the work we produce, even if it means having conversations that are uncomfortable and difficult. We know that we are living in increasingly divided times," PumaPodcast said in the statement posted on Twitter on Saturday afternoon.
In a two-part episode of Catch Me If You Can, disinformation researcher Jonathan Ong and journalist Kat Ventura talked to Sasot in their podcast that aims to have "conversations with people across the political aisle." PumaPodcast said the show also attempts to discuss social issues for deeper understanding.
The episode with Sasot focused on Ong's study "Parallel Public Spheres," which showed the division among Filipinos, who seem to live in separate "political universes."
The episode's description also pertained to Sasot as among the "mega-influencers" who supported Duterte, adding that many academic papers have been written critiquing Sasot for spreading disinformation.
"Is it still possible to rebuild our public spheres – where people can have real conversations, maybe even disagreements, but at the end of the day still treat each other as fellow citizens? We know this goes beyond our disagreements with certain influencers," the statement on Saturday read.
"This is a question that friends and families grapple with every day. There are no easy answers, but this is our attempt to contribute to solutions and more meaningful interactions around issues that affect us all," it added.
PumaPodcast also vowed that the hosts will hold guests accountable in their interviews. – Rappler.com