Bacolod City's first Delta variant cases are a 71-year-old man from Barangay Banago, a congested coastal area on the city's northern edge, and a 32-year-old pregnant woman Barangay Sum-ag
Bacolod City has recorded its first two local confirmed cases of the COVID-19 Delta variant.
Mayor Evelio Leonardia said in a statement on Friday, August 13, that this is based on the Department of Health (DOH) report on results from the genome sequencing conducted by the Philippine Genome Center (PGC) on random COVID-19 cases in the city.
In at least one case, other family members also tested positive for COVID-19, but they were not among those whose samples were taken by the PGC.
The first Delta variant case in the city is a 71-year-old man from Barangay Banago, a congested coastal area on the city's northern edge. He was asymptomatic when swabbed on July 15.
Five members of his household also turned out positive with mild symptoms, based on their tests, but did not require hospital admission, Leonardia said.
The second Delta case was a 32-year-old pregnant woman from Barangay Sum-ag, on the city's southern tip. She was swabbed on July 19, as a requirement for pregnant women on their 36th week of pregnancy onwards.
The woman, who was asymptomatic, had no travel history. Her husband worked at a local hospital and had been fully vaccinated with Sinovac. The husband and four other household members showed no symptoms of the disease.
Asked to verify if the other members of the Sum-ag household were subjected to COVID-19 testing, City Administrator Em Ang, head of the Bacolod Emergency Operations Center, told Rappler that the woman's husband tested negative for COVID-19.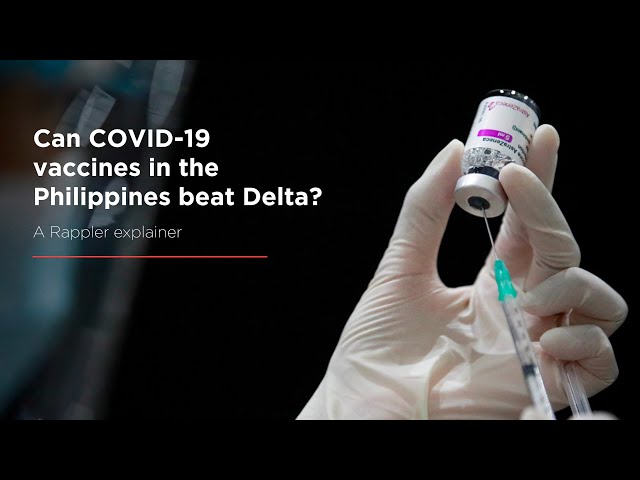 The city government immediately implemented the localized containment measures or surgical lockdown of barangays Sum-ag and Banago, Leonardia said.
The city's medical team is conducting extensive contact tracing and re-swabbing, he added.
The DOH report came amid "a steady decline" in this city's COVID-19 cases over the past two weeks and a more aggressive vaccination drive aided by a new mobile team, the mayor said.
On Thursday, August 12, Leonardia launched "VAX-i," a mobile drive to make vaccination more accessible to residents.
The mayor urged residents to remain vigilant against possible infection. "Let us continue to observe minimum health protocols by wearing face masks and face shields when necessary, avoid crowded places, big meetings and social gatherings. Go out only when necessary and always observe physical distancing," he said.
The mobile vaccination clinic will target workers, like vendors and public transport drivers, who are unable to leave their work for a day to go to vaccination centers.
"They are those who are in the fringes of society. They cannot easily leave work and line up for long hours to get vaccinated. Otherwise, they will have no income for the day to feed their families," Leonardia said. – Rappler.com