Nueva Ecija and 5 other areas in Central Luzon are on COVID-19 Alert Level 4, meaning these are in the moderate to critical risk class
Intensive care unit occupancy rates in the province of Nueva Ecija jumped from 58.3% to 71.67% over the last four days, according to data from the Department of Health Central Luzon office.
COVID-19 patients now occupied 43 of 60 ICU beds, according to data released on August 18. This meant 2 out of 3 ICU occupants were COVID-19 patients.
The Cabanatuan City health office, meanwhile, said some public and private hospitals in the city have almost reached full capacity.
As of Thursday, August 19, 90% or 159 of 176 COVID beds in public hospital Paulino J. Garcia Memorial Research and Medical Center (PJGMRMC) were occupied.
In Nueva Ecija Good Samaritan, a private hospital, 97% or 29 out of 30 beds have patients, while in Wesleyan Hospital, 90% or 18 out of 20 beds have been utilized.
Other Cabanatuan hospitals, however, have lower occupancy rates. Manuel V. Gallego Cabanatuan City General Hospital, a public hospital, has 55% (21 out of 38) COVID-19 bed utilization rate, while Nueva Ecija Doctors' occupancy rate was at 57% with 21 out 37 beds occupied.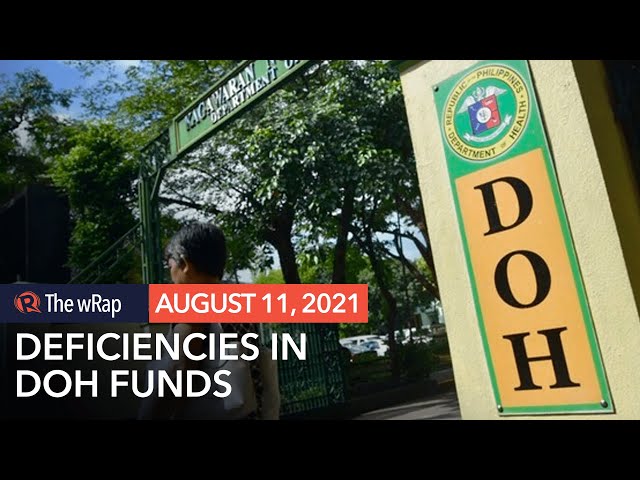 The DOH regional data sheet showed a 60% utilization rate for ventilators and 66.94% occupancy in COVID-19 wards for Nueva Ecija, which has 33 hospitals with 766 beds dedicated to pandemic patients.
Utilization rate of isolation beds was at 39.26%
Nueva Ecija logged 1,337 total active cases of COVID-19 as of August 18,2021.
The DOH said 68% or 918 of these patients were in home quarantine, 262 in hospitals, and 157 in quarantine facilities.
The province's overall healthcare utilization rate was only 51.23%, within the safe green zone.
But ICU and ventilator use, which indicated severity of patients' infection, were already in the red or critical zone.
The Department of Health placed Nueva Ecija and five other areas in Central Luzon on Alert Level 4 on Friday, August 13, together with Angeles City in Pampanga, Tarlac, Olongapo City, and Zambales.
Alert level 4 means risk class was moderate to critical and COVID-19 bed utilization rate is higher greater than 70%.
The Nueva Ecija provincial health office said it would strengthen the province's referral and navigation system by providing additional personnel to the DOH Nueva Ecija COVID-19 hotline.
For COVID-19 related concerns, Novo Ecijanos may contact 0918-245-4000.
Paul Soriano is a Luzon-based journalist and an awardee of the Aries Rufo Journalism Fellowship.