Commission on Human Rights Chairperson Chito Gascon says the CHR would be 'ready to respond' if the International Criminal Court seeks assistance or information
The Commission on Human Rights (CHR) hailed the decision of the International Criminal Court (ICC) to green-light a full investigation into drug war killings as an important move against impunity in the Philippines.
"We view the decision of the [ICC pre-trial chamber] authorizing the Office of the Prosecutor (OTP) to proceed with investigations as a critical step towards truth and justice in this country that may help lead to ending impunity should these eventually materialize to charges, trial, and convictions," CHR Chairperson Chito Gascon told Rappler in a text message on Thursday, September 16.
The ICC's pre-trial chamber has authorized the opening of a full investigation "in relation to crimes within the jurisdiction of the Court allegedly committed on the territory of the Philippines between 1 November 2011 and 16 March 2019 in the context of the so-called 'war on drugs' campaign."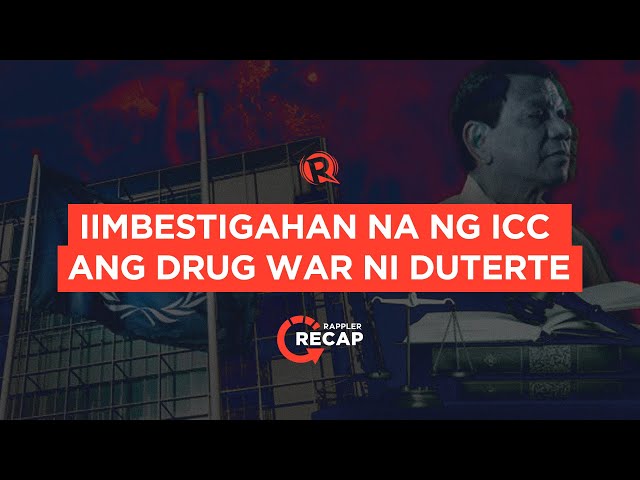 According to the ICC, there is reasonable basis for Prosecutor Karim Khan to start a probe "in the sense that the crime against humanity of murder appears to have been committed, and that potential case(s) arising from such investigation appear to fall within the Court's jurisdiction."
Asked earlier whether the CHR would be ready to assist the international tribunal, Gascon had said it is a "wait and see" situation as the matter is "entirely within the control and operations of the ICC."
"If the [ICC prosecutor] formally communicates to CHR with specific requests for assistance or information, we are ready to respond to them in due course as is appropriate," he said, adding that ICC investigations are usually carried out by the OTP directly.
Government should assist
The ICC investigation comes a little over five years into President Rodrigo Duterte's violent drug war, which has killed at least 6,181 alleged drug personalities in police operations as of July 31. Human rights groups peg the number of deaths between 27,000 and 30,000, to include victims of extrajudicial killings. (READ: The Impunity Series)
The CHR, which is constitutionally mandated to investigate state abuses, is often left on the sidelines by the Duterte government. It continues to have a hard time obtaining case documents important to its own investigations, with the President himself blocking the release of information. (READ: In Duterte's drug war, justice is 'nearly impossible')
Gascon said they note that the incidents under investigation by the ICC may be the same ones the commission also documented over the past years, but these were "undertaken in the purview of our mandate under the 1987 Constitution and relevant laws."
As of August 31, the CHR has documented and investigated 3,423 drug-related extrajudicial killings.
"In this sense, it can be viewed as a case of concurrence of jurisdiction," he said.
While the CHR expressed willingness to assist the ICC, the Duterte administration has said it will not cooperate. (READ: Duterte spokesman confident drug war probe will never reach trial)
"We continue to urge the government – particularly law enforcement agencies – to provide the ICC all necessary assistance and information that they might seek," Gascon said. – Rappler.com