The committee points out Bacarro's involvement in the case of Darwin Domitorio, who died of hazing inside the PMA
The Commission on Appointment (CA) on Wednesday, September 8, deferred the confirmation of Major General Bartolome Vicente Bacorro as commander of the Armed Forces of the Philippines (AFP) Southern Luzon Command (Solcom).
The CA committee on national defense recommended the deferment of Bacarro's nomination due to the fatal Philippine Military Academy (PMA) hazing issue in 2019 that resulted in the death of Cadet 4th Class Darwin Dormitorio. Bacarro was the PMA superintendent when the tragic incident happened in the country's premiere military school.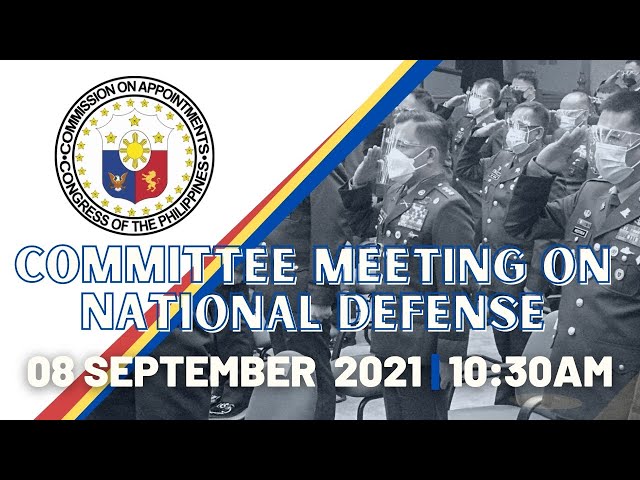 "I move that the committee recommends to the plenary for the commission to confirm the 34 ad interim appointments and to give its consent to the nominations of the generals and senior officers of the Armed Forces of the Philippines listed in the agenda for today's hearing excluding that of Major General Bartolome Vicente Bacarro," House Majority Leader Joel Mayo Almario said during the hearing.
The committee approved the motion and agreed to defer Bacarro's appointment until the committee's next hearing on September 15. All other 39 military officers were confirmed by the CA on Wednesday.
During the hearing, Senator Aquilino "Koko" Pimentel III interrogated Bacarro and asked about the hazing cases Bacarro handled. According to the Solcom chief, he handled 17 cases in total: three cadets were expelled, seven suspended for a year, while the remaining seven received other punishments.
The family of Dormitorio, who also attended the hearing, questioned Bacarro's appointment and pointed out his involvement in the death of Darwin. 
"Will we entrust Maj. Gen. Bacarro with the heavy responsibility of a 3-star general and the entire Southern Luzon when his track record shows that he failed miserably in PMA, an assignment considerably less difficult by military standards with a population only exceeding 1,000?" Dexter Dormitorio, brother of Darwin said.
Following the gaffe inside the PMA, Bacarro resigned, citing "command responsibility." In 2020, the Baguio City Prosecutor's Office also cleared the Solcom chief of criminal complaints related to the hazing controversy.
On June 30, Bacarro replaced the controversial retired Lieutenant General Antonio Parlade as the Solcom chief. Bacarro is a bemedalled military officer and clinched the Medal of Valor, the military's highest award, for his victory in an encounter with communist rebels in Isabela in 1991.
Bacarro belongs to the ruling PMA Maringal Class of 1988. His "mistahs" include AFP chief of staff Jose Faustino Jr., Army chief Major General Andres Centino, Air Force chief Lieutenant General Allen Paredes, and Navy chief Vice Admiral Adeluis Bordado. – Rappler.com