'Anong masama kung magbayad ako ng utang?,' says President Duterte about why he appointed Lloyd Christopher Lao to critical government posts
(1st UPDATE) President Rodrigo Duterte came to the defense of two personalities embroiled in controversies about the government's pandemic spending: former budget undersecretary Lloyd Christopher Lao and former presidential adviser Michael Yang.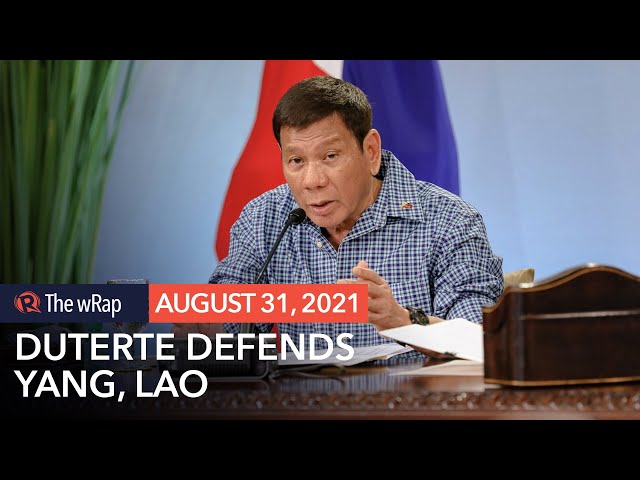 Duterte spent a big portion of his meeting with pandemic task force officials on Monday, August 30, responding to allegations of anomalies tainting his administration's procurement of medical supplies for the COVID-19 pandemic.
The President said it was he who appointed Lao to critical posts in the government because he trusted the embattled former official who had previously worked with him in his 2016 campaign team, and when he was Davao City mayor.
"Anong masama kung magbayad ako ng utang (What's wrong if I pay my debts)?" said Duterte.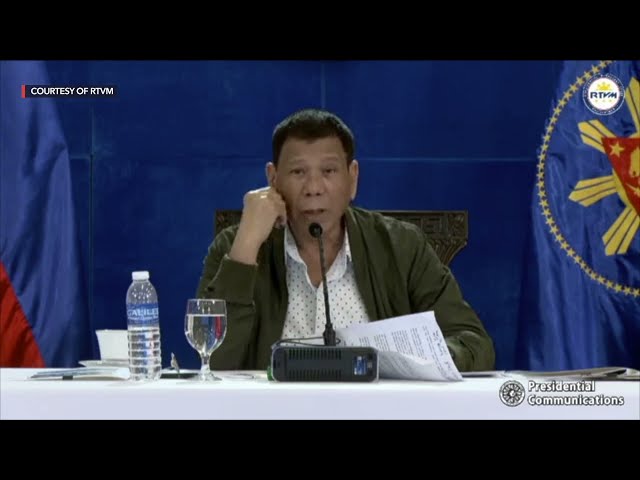 He then slammed the Senate hearing as full of "malice" and accused senators, particularly Senate blue ribbon committee chairman Senator Richard Gordon, of repeatedly interrupting resource persons like Lao or Health Secretary Francisco Duque III during the hearings.
If such type of questioning were to persist in Senate hearings, Duterte again threatened that he would order government officials to skip the hearings or refuse to answer questions. Such behavior would typically lead senators to cite the resource person in contempt.
"If that is your vice, I will not allow any Cabinet member to go to Congress to testify," said Duterte.
"Kung mapuno ka na, you just stand up. Kung i-contempt ka nila, hahanap ako ng paraan. In 24 hours, I will extract you," added the President.
(If you get sick of it, you just stand up. If they cite you in contempt, I will find a way. In 24 hours, I will extract you.)
Senators had raised concerns over why a bulk of pandemic contracts went to a corporation that had existed for only six months before the pandemic, had small capital, and whose incorporators supposedly gave non-existent addresses. Lao had signed many of the contracts and purchase orders for this firm, Pharmally Pharmaceutical Corporation.
Michael Yang: Chinese businessmen's entry point to Duterte
Duterte again tried to exonerate Chinese businessman Michael Yang from any wrongdoing in relation to Pharmally Pharmaceutical Corporation.
A Rappler investigation found how Yang is connected to the company.
Duterte described Yang as the "paymaster" or "financial sponsor" of Chinese businessmen who want to do business in the Philippines.
"Kasi si Michael Yang daw, negosyante ito adre, hindi naman ito nagtatapon ng pera. May contact ito sa China na malalaking korporasyon at siya ang nag pagador, made their entry here," said Duterte.
(Because Michael Yang is a businessman, he doesn't throw away money. He has contacts with big corporations in China and he is their paymaster – made their entry here.)
"Pagador" is a Bisaya word with Spanish roots that means "paymaster," "financial sponsor," or "one who distributes payments or salaries."
"I thought, let us go to China and invite the investors here? There, they invested, but during the time of pandemic. What's wrong with that?" said the President.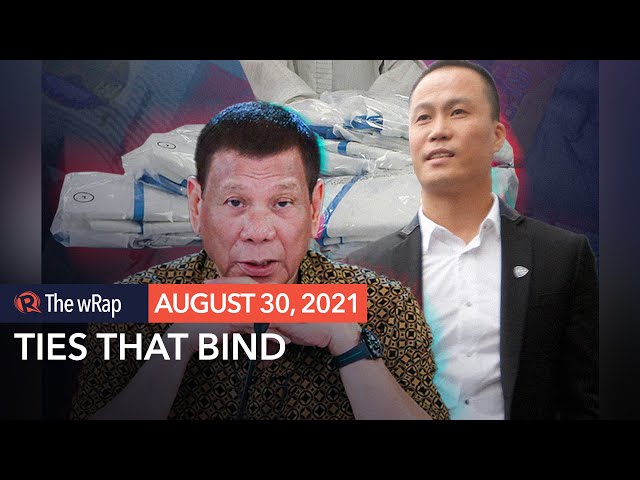 In the same meeting, Duterte again slammed former anti-drug cop Eduardo Acierto, the law enforcer who had penned an intelligence report about Yang's alleged involvement in the illegal drug trade.
"This Acierto, this shameless cop, this fool built up a case but he is the only one making those accusations," said Duterte in Filipino.
Duterte, who has branded himself as the enemy of drug lords, dismissed the findings outright and publicly declared Yang to be innocent of such accusations. – Rappler.com