The President says COA should stop publishing its audit reports because they are 'not fair' to government officials
President Rodrigo Duterte defended the Department of Health (DOH) from allegations that the recent Commission on Audit (COA) report on unmaximized billions worth of funds pointed to corruption.
"To the issue of whether money has been stolen, that is pure bullshit," said Duterte on Monday, August 16, during his weekly pandemic public address.
"Imposible magnakaw ka ng P67.3 [billion] (It's impossible for someone to steal P67.3 billion)," he also said.
The President also refused to fire Health Secretary Francisco Duque III. He said he expected Duque to submit his resignation after that meeting but that he would reject it outright.
"Wala ka namang ginawang masama, bakit ka mag resign? (You didn't do anything wrong, so why resign?), said Duterte, after saying COA reports are "not fair" to officials like Duque.
The President downplayed the COA findings, insisting they only point to missing paperwork and not to outright corruption. The COA has said as much but groups have called for a deeper investigation into how the funds were handled.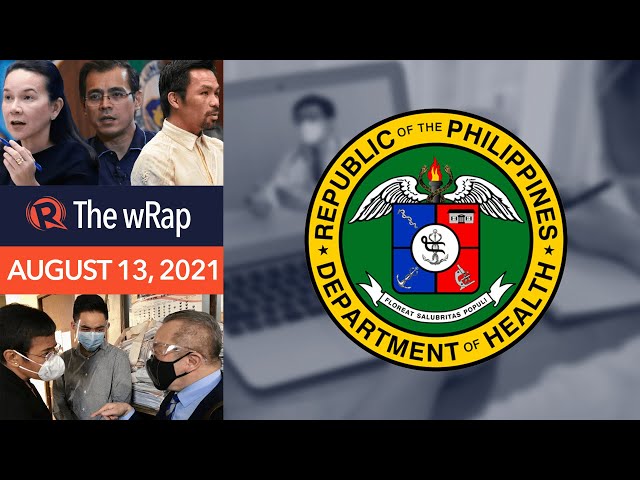 Cursing COA
Duterte reserved his harshest criticism, not for DOH officials, but for COA itself.
He even said COA should stop publishing its audit reports since they put government officials in a bad light.
"Stop that flagging, god damn it! You make a report, do not flag and do not publish it because it will condemn the agency or the person you are flagging…. What you are doing is f-l-o-g-g-i-ng," railed Duterte.
He cursed COA and at one point said officials should just ignore its recommendations. He even attributed recent unfavorable COA reports to the "political season," implying that state auditors were not independent in making adverse opinions on government agencies.
He admonished COA for imposing many audit rules on pandemic response funds that were difficult to implement because of the health crisis. Rules on spending, liquidation, and procurement, however, are in place to protect taxpayers' money from misuse or corruption.
"Huwag ka muna mag audit hanggang hindi pa natapos ang trabaho ko. 'Yan lang naman sana ang hinihingi natin. Do not conduct an audit on our work na ongoing pa kasi dino-document pa 'yan," said Duterte,
(Don't audit until I am done with my job. That's all we ask. Do not conduct an audit on our work since it's still ongoing and still being documented.)
"This is an emergency, it's a matter of life and death, so you have to understand. Give it elbow room to move," he also said.
In the past, Duterte has twice threatened COA. In 2018, he joked he would throw an Ilocos Norte auditor down the stairs. In 2019, he joked about kidnapping and torturing auditors for making life hard for government officials. – Rappler.com