'Kapag hindi ko ganunin, hindi ko higpitan, walang mangyayari,' says President Duterte about his latest order to the police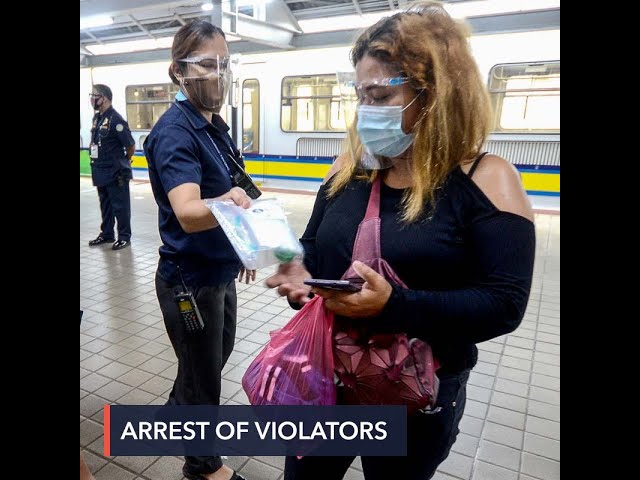 Wearing your mask below your nose may soon land you in jail.
Philippine President Rodrigo Duterte has ordered the police to arrest anyone caught not wearing their mask properly.
"My orders to the police are, those who are not wearing their mask properly, in order to protect the public… to arrest them," said Duterte on Wednesday night, May 5, during a meeting with pandemic task force officials.
"Detain them, investigate them why they're doing it," he continued, adding that cops can keep violators detained for 9 hours.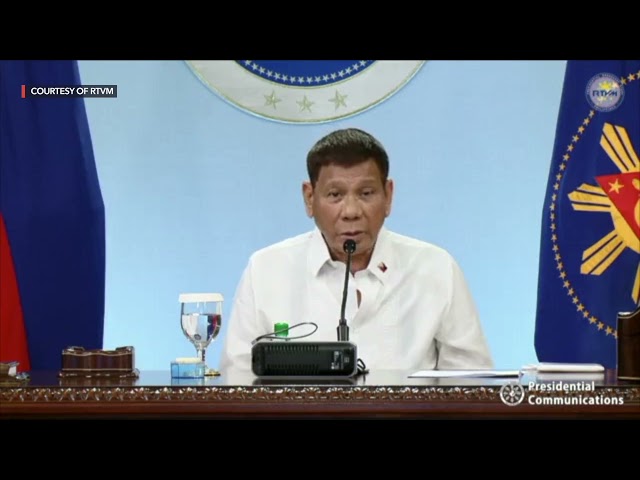 What about community service proposal?
Yet only a month ago, Justice Secretary Menardo Guevarra had proposed that quarantine violators be made to render community service instead of being arrested and detained.
He even said such a penalty is better alternative to arrest and fining due to the difficulties brought about by the pandemic to lives of ordinary Filipinos.
"Life is so difficult in ECQ," Guevarra had said in a virtual press briefing on April 5.
But Duterte, on Wednesday, insisted that arrest was the only way to make sure people complied with proper mask-wearing, in which the mask fully covers a person's mouth and nose.
"Kapag hindi ko ganunin, hindi ko higpitan, walang mangyayari (If I don't do that, if I don't become strict), nothing will happen)," said the Chief Executive.
Yet in the first year of the pandemic, the Duterte government had been under fire for affording the powerful or well-connected quarantine violators due process while subjecting many ordinary citizens to warrantless arrests.
One man was even shot dead for stepping out of his house in April 2020.
Only courts have the power to order arrests through warrants. Warrantless arrests are valid only on three grounds, one of which is caught in the act, which law enforcement largely used in arresting without warrant the so-called quarantine violators.
Duterte has been criticized for imposing one of the harshest lockdowns in the region yet failing to curb virus transmissions or significantly ramp up critical aspects of response like contact tracing. – Rappler.com