Senate Minority Leader Franklin Drilon denies all the President's accusations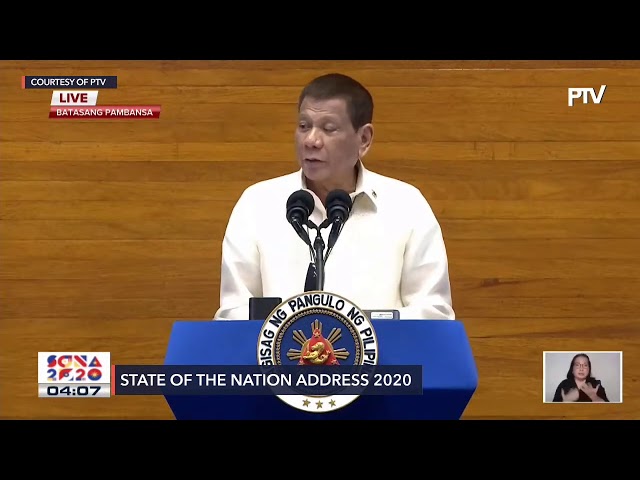 President Rodrigo Duterte started and ended his 5th State of the Nation Address with attacks against Senate Minority Leader Franklin Drilon.
Duterte slammed the opposition senator, together with media giant ABS-CBN, in the first 5 minutes of his speech – after a brief mention of the coronavirus pandemic.
Drilon drew the ire of the President after the senator said that political dynasties must be banned to truly dismantle oligarchy – a statement that did not sit well with Duterte, whose 3 children are also in elective office.
"In an interview, he arrogantly mentioned, among others, that oligarchs need not be rich. Then he linked the anti-dynasty system with oligarchy and the topic was my daughter and son," Duterte said.
Drilon's statement came after Duterte said he "dismantled" oligarchy without declaring martial law. (READ: After ABS-CBN decision, Duterte 'happy' he 'dismantled' Philippine oligarchy)
Drilon also said that being rich does not automatically make one an oligarch, as oligarchy occurs when one influences government decisions or uses wealth to pursue policies that will benefit one's business interests.
In his speech, Duterte said Drilon was "obviously" defending the Lopez family – a claim the senator denied.
"I was defending freedom of the press, not the Lopezes… I was defending the 11,000 people and their families who would lose jobs amid the pandemic, not the Lopezes," Drilon said in a message to reporters.
Second wave: ACCRA
After this, the President tried to stick to his speech for more than an hour He, however, could not help it and again shifted his focus to the senator.
"I'd like to ask Drilon: Were you a part of ACCRA when this contract of Ayala water was being drafted?" Duterte said referring to the senator's former law firm.
Duterte resorted to name-calling: "You are a hypocrite. You know you can't pass an anti-dynasty law…. To take it against me for protecting my country is something which I really resent."
As early as December 2019, Drilon already denied Duterte's claim that he was part of the framers of the 1997 agreement of the government with water concessionaires Maynilad and Ayala-owned Manila Water.
In a separate radio interview on Monday, Drilon said in Filipino: "I can say with a clear conscience that I was not involved in that water concession agreement. I was no longer with ACCRA at the time the contract was signed."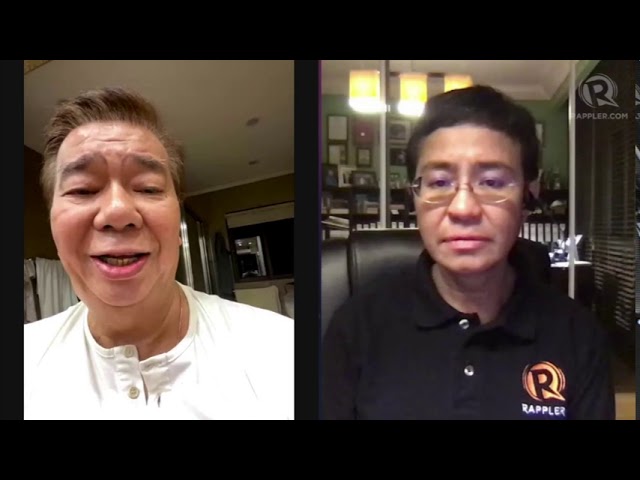 Drilon was the justice secretary from 1992 to 1995 during the Ramos administration. He quit this post to run for the Senate in 1995, before then-president Fidel Ramos decided to open the water distribution system to the private sector. – Rappler.com