WHAT YOU NEED TO KNOW
From October 1 to 8, 2021, aspirants for local positions will be filing their certificates of candidacy (COCs) for the 2022 Philippine elections. More than 18,000 positions in the provincial down to the municipal governments will be up for grabs across the country.
In Luzon, which includes the National Capital Region, they are running in 38 provinces, 74 cities, and 697 municipalities.
Bookmark and refresh this page for real-time news, photos, videos, and context and analyses during the COC filing week in Luzon.
LATEST UPDATES
QUEZON CITY: Suntay seeks reelection as 4th District congressman
Deputy Majority Floor Leader Jesus "Bong" Suntay filed his certificate of candidacy on Thursday, October 7, seeking a second term as congressman of the 4th District of Quezon City.
In a belated press release on Friday, October 8, his office said Suntay was accompanied by reelectionist Quezon City Mayor Joy Belmonte and city councilors Marra Suntay, Ivy Lagman, Irene Belmonte, Janet Babes Malaya, Hero Bautista, and Egay Yap.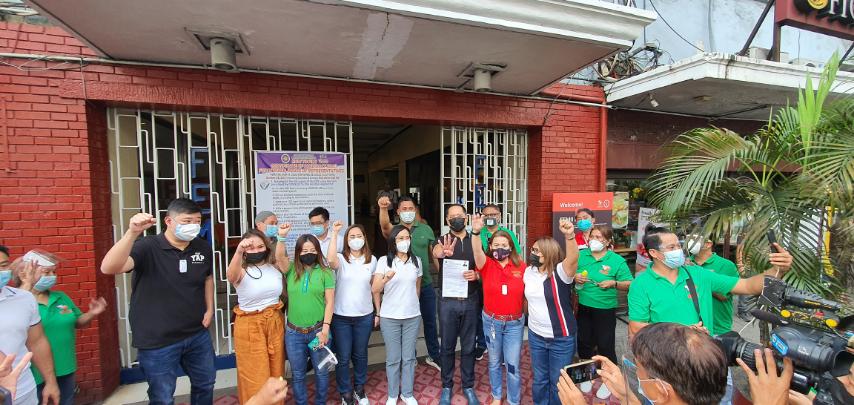 Suntay chairs the committee on human rights and previously sat as vice chair of the committees of energy, government enterprises and privatization, and trade and industry.
He had served for five terms as a city councilor of Quezon City before getting appointed by President Rodrigo Duterte as a director at the Philippine Charity Sweepstakes Office, his last post before he ran as congressman in 2019.