WHAT YOU NEED TO KNOW
On May 7, Saturday, two days before Filipinos go out to cast their ballots, Manila Mayor Isko Moreno will hold his miting de avance in the place where he grew up: Tondo.
Rappler will be on the ground to capture the culmination of his campaign. Bookmark this page for live tweets, videos, photos, and more.
Watch the livestream of Moreno's miting de avance by clicking the YouTube video below.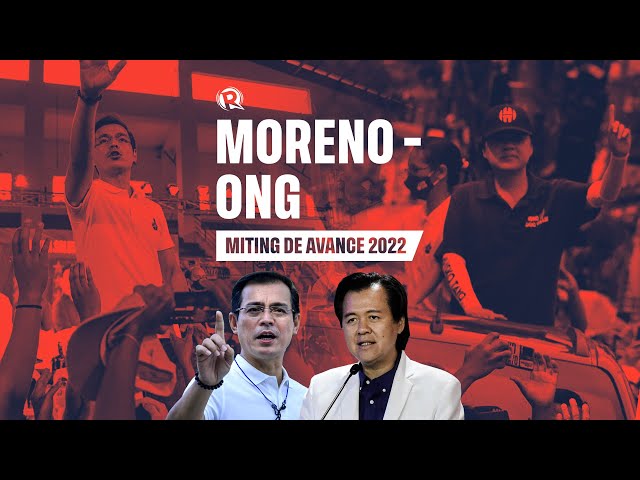 Scroll down to find our updates and read context and analyses as the events unfold. Click "load more" at the bottom of the page to view more entries.
LATEST UPDATES
[OPINION] Can Isko Moreno still recover from his Easter presscon faux pas?
Can Isko Moreno still recover from his Easter presscon faux pas? His latest survey rating dropped by half, didn't it? From February's 10%, his preference rating dropped to single-digit 8% and nose-dived further to 4% (after the disastrous presscon).
Survey performance is only one measure of success, not the only one, of course. Election campaigns often bring strange bedfellows together – did seeing Duterte disinformation specialist Mocha Uson on stage make senatorial candidate Samira Gutoc cringe a bit?
Isko's campaign has also been anchored on the class divide, reminiscent of Erap Estrada's. To his credit, Isko's narrative is genuine and not manufactured. Recall that Manny Villar tried to go that way too, but didn't succeed.
Isko also offers himself as the alternative to the highly partisan Leni kakampinks and the Marcos pulahans. "Kami naman, dahil wala namang nagbago sa buhay ninyo sa ilalim nilang mayayaman." Will it work?
Isko also diminished the credibility of surveys, casting doubt on their integrity, insinuating that some survey enumerators may have been paid to ask biased questions. Will this work?
We'll see in a matter of days whether his supposed more credible internal surveys are better, more accurate, and will refute his single-digit rating. Ang nais niya: manalo. Ano ang nais mo? Whatever your preference is, go out and vote on Monday – 'yan ang nais ko.