Residents began screaming and swearing, afraid of losing their homes in the middle of the pandemic
Manolo Lumbab, father of 6, is among the many residents of Sitio Back-Matimco, Mandaue City who are on the verge of losing their homes, which were nearly demolished by the local government on Wednesday, November 11.
On October 28, the sitio's residents received a notice signed by Mandaue City Legal Officer Nenita Layese declaring that their makeshift homes were in violation of the implemented rules and regulations of Batas Pambansa Blg. 220, an act that defines the regulations and standards in the construction of economic and socialized housing projects.
The residents were made to choose between voluntarily vacating their homes or having them demolished at their own cost.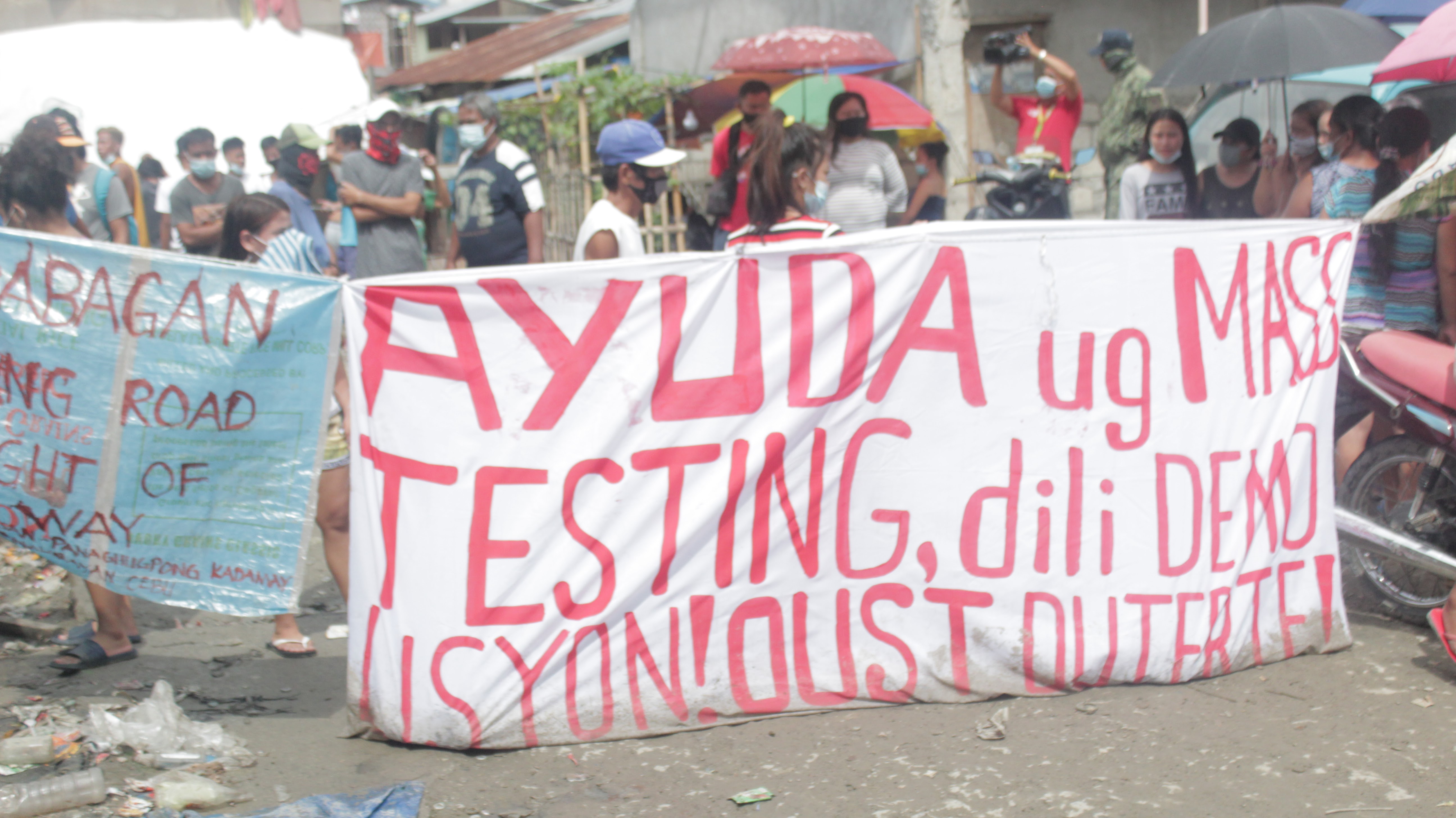 This news came at a difficult time for Lumbab, who is already 59 years of age. Had it not been for his children, he would not have joined his neighbors in protesting the demolition.
"Ako maningkamot ko para sa akong pamilya. Usahay wa koy trabaho, mamasura ko arong makakaon akong mga anak. Mamutol og kahoy, mangayo trabaho sa akong mga amo aron makakaon sila," he said.
(I work hard for my family. Sometimes, when I don't have a job, I collect garbage so I can afford to feed my children. I cut trees, ask for jobs from my bosses, so that my children have something to eat.)
For 24 years, Lumbab and his family had been legally allowed to stay in their makeshift residence. Their lot had been donated to them in 1996 by then-city mayor Alfredo "Pedong" Ouano.
However, years later, he and fellow residents had to form a human barricade as at least 15 members of Mandaue City's SWAT team arrived with the Housing and Urban Development Office (HUDO) demolition team.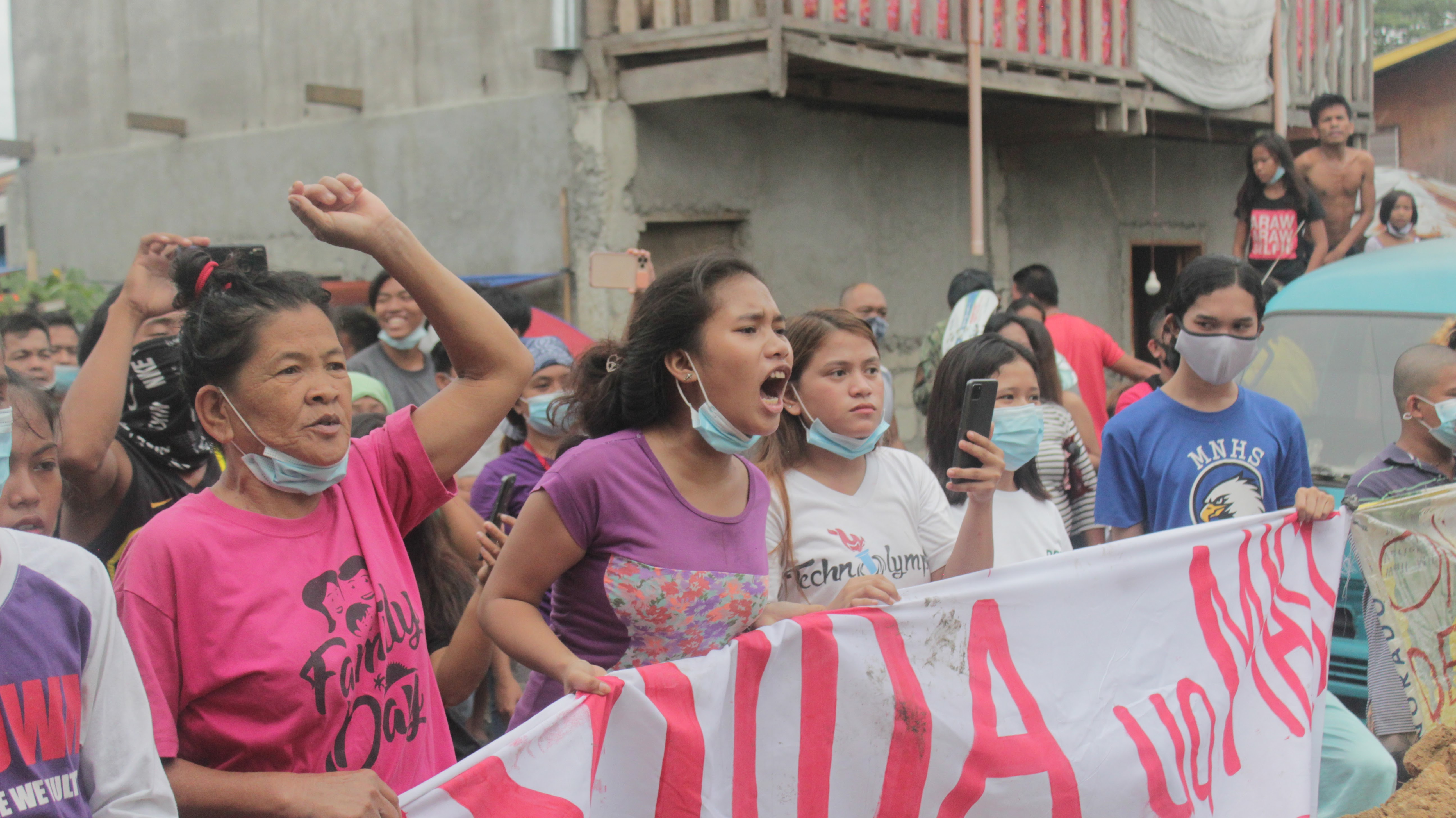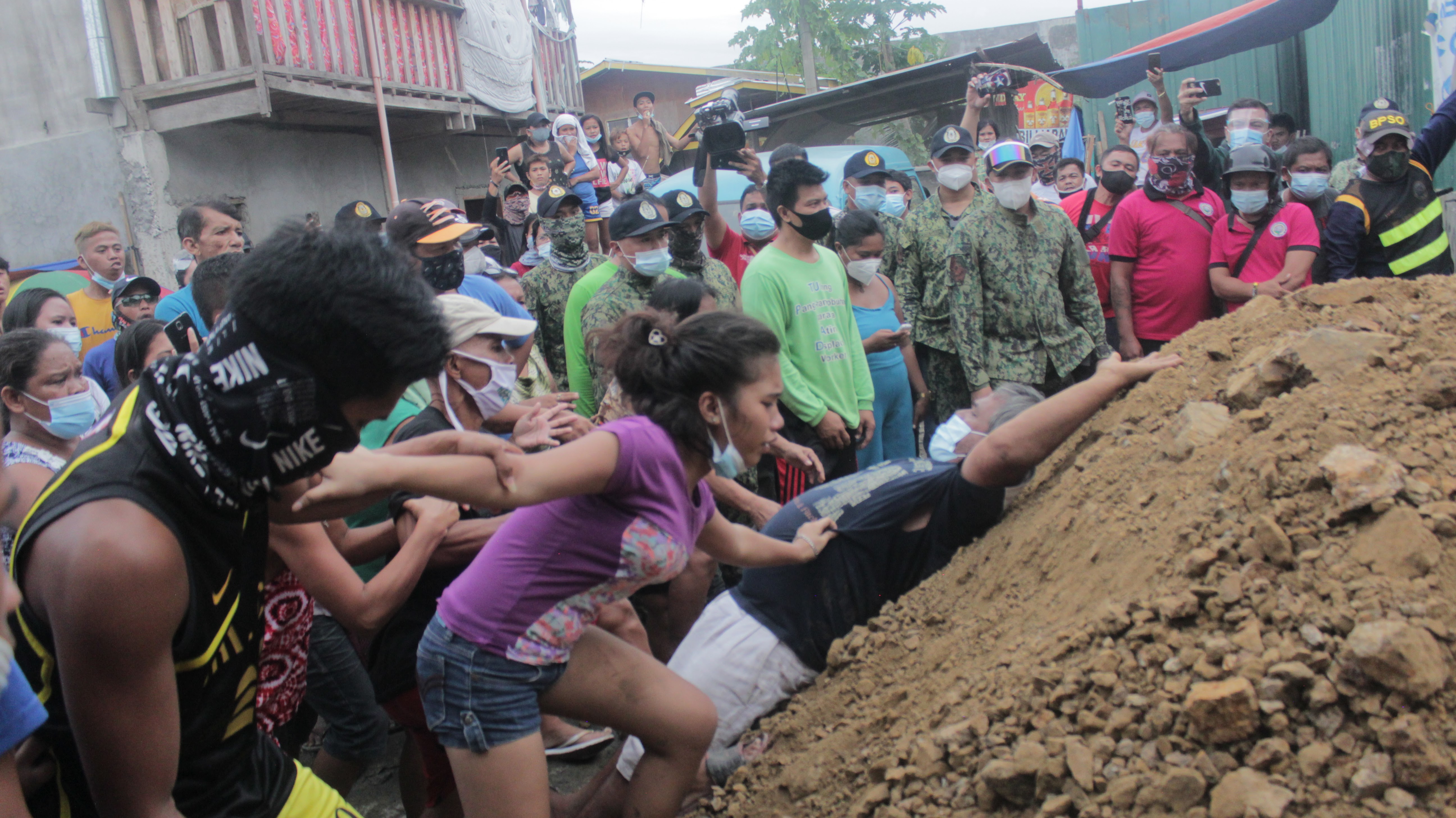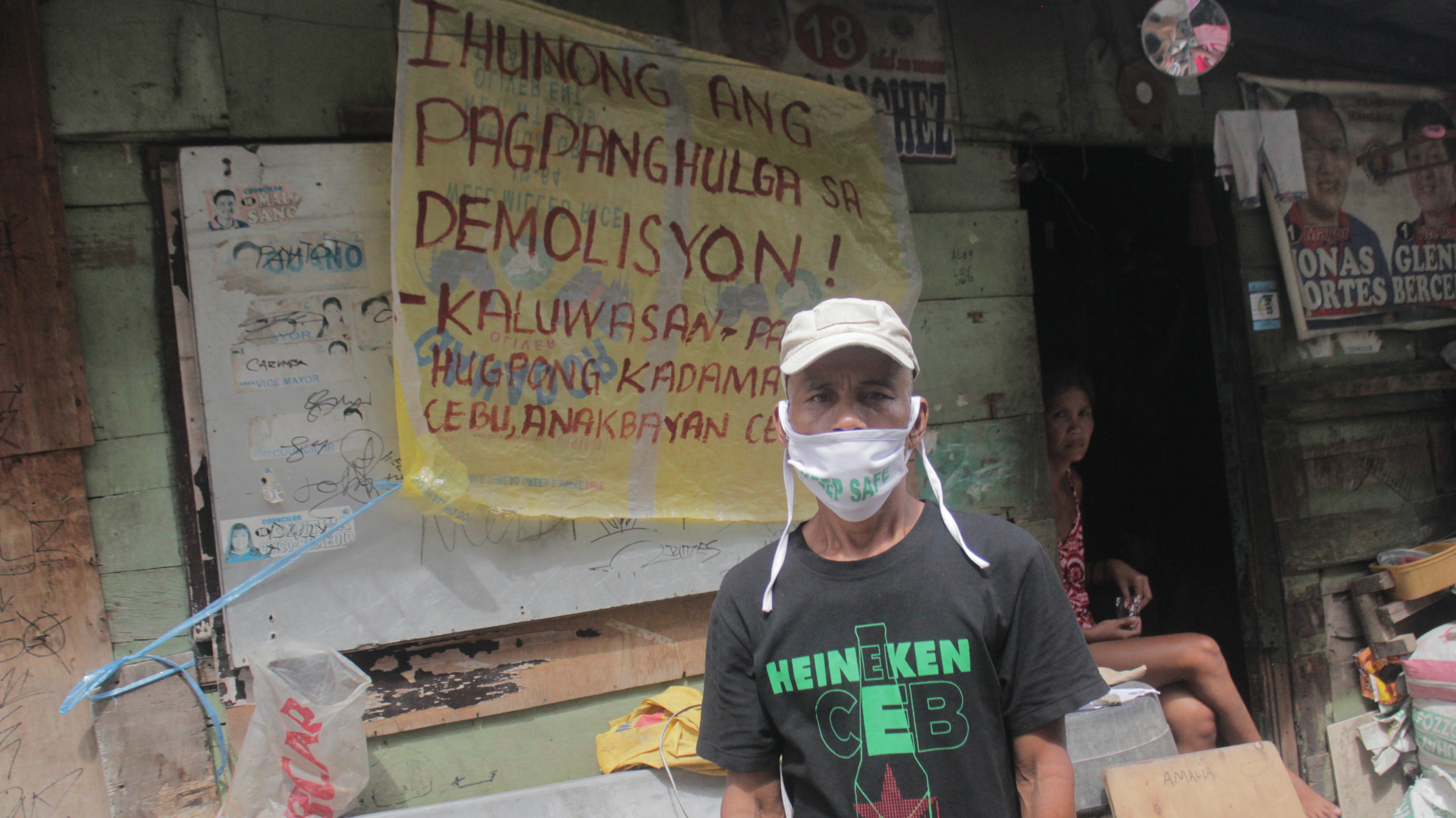 At around 11 am, tensions escalated between residents and police when HUDO's dump truck began dumping soil onto the road leading to Sitio Back-Matimco. Residents began screaming and swearing, afraid of losing their homes in the middle of the pandemic.
According to local alternative media Aninaw Productions, there was no public consultation nor official order for Wednesday's demolition.
"Ikamatyan na nako sir, gidonate na sa amoa. Makigbisog ko para ana!" Lumbab told Rappler tearfully.
("I will die for this sir. [That house] was donated to us. I'll fight for it.")
After the clashes, the demolition has since been put on hold. Only the dumping of soil was completed.
Legal battle
Under the Department of Interior and Local Government (DILG) Memorandum Circular No. 2020-068 dated April 2, 2020, all administrative demolitions and eviction activities during the quarantine are prohibited. As of the moment, Mandaue City is under Modified General Community Quarantine (MGCQ).
National Anti-Poverty Commission Represenative Evangeline Abejo said that the notices HUDO sent to residents were only for the "removal of houses" for the city's right of way.
Abejo had assisted the sitio with prior issues in their community, and accompanied some residents Wednesday morning to confront government officials about the demolition.
"Wala mi gientertain sa HUDO ganina kay busy sila. Gipasa-pasa mi gikan sa Mayor's office hangtud sa HUDO. Gihatag mi sa ila project coordinator didto," she said.
(We weren't entertained at HUDO a while ago because they were busy. We were passed on from the Mayor's office to HUDO's project coordinator.)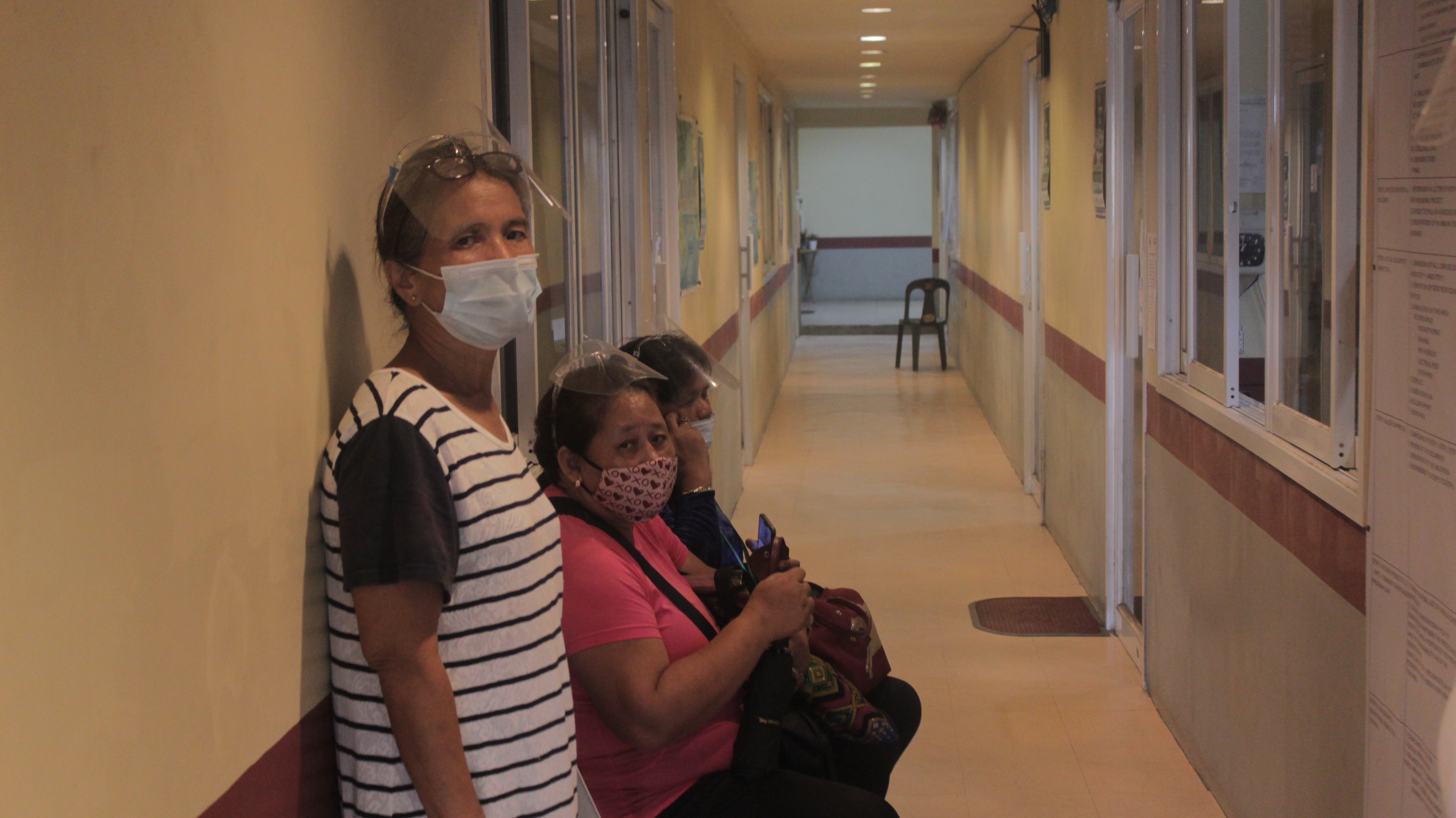 "Our next action is to ask for an approved Subdivision Development Plan," Abejo said.
HUDO has yet to provide any explanation for the presence of SWAT teams and multiple police personnel. Rappler tried contacting HUDO with regard to this but has yet to receive a response.
Should the residents lose the legal battle, Lumbab said that they do not have any sort of back-up plan and would end up homeless.
"Mintras buhi pako, naa gihapon na ang balay. Ug mawala, naa pa para sa akong mga anak," he insisted.
(While I'm still alive, the house stays. If I'm gone, it should still be there for my children.) – Rappler.com