'Life becomes harder because of the pandemic. I am scared that my children will go hungry, but we continue because farming is the only thing we know,' says a farmer from Nueva Vizcaya
According to a report by the United Nations, 59 million Filipinos experienced food insecurity even before the pandemic. The pandemic aggravated hunger in the Philippines as the virus ravages the agriculture sector.
When President Rodrigo Duterte announced an enhanced community quarantine affecting 55 million Filipinos in Luzon, he restricted their movements. He activated a web of checkpoints on the main island that created a breakdown in the agricultural supply chain. 
The province of Nueva Vizcaya in the Philippines is one of the major vegetable producers in the country. As one of the main growing areas for the island of Luzon, it supplies most of its vegetables to the nation's capital, Manila.
When mobility was halted, the people most affected by the enhanced community quarantine were the unseen farmers.
Jovanie Carpio still remembers feeling disappointed when their harvest was stuck in Kasibu and was not sold at the vegetable market when the Philippine government announced the restrictive measures due to the pandemic.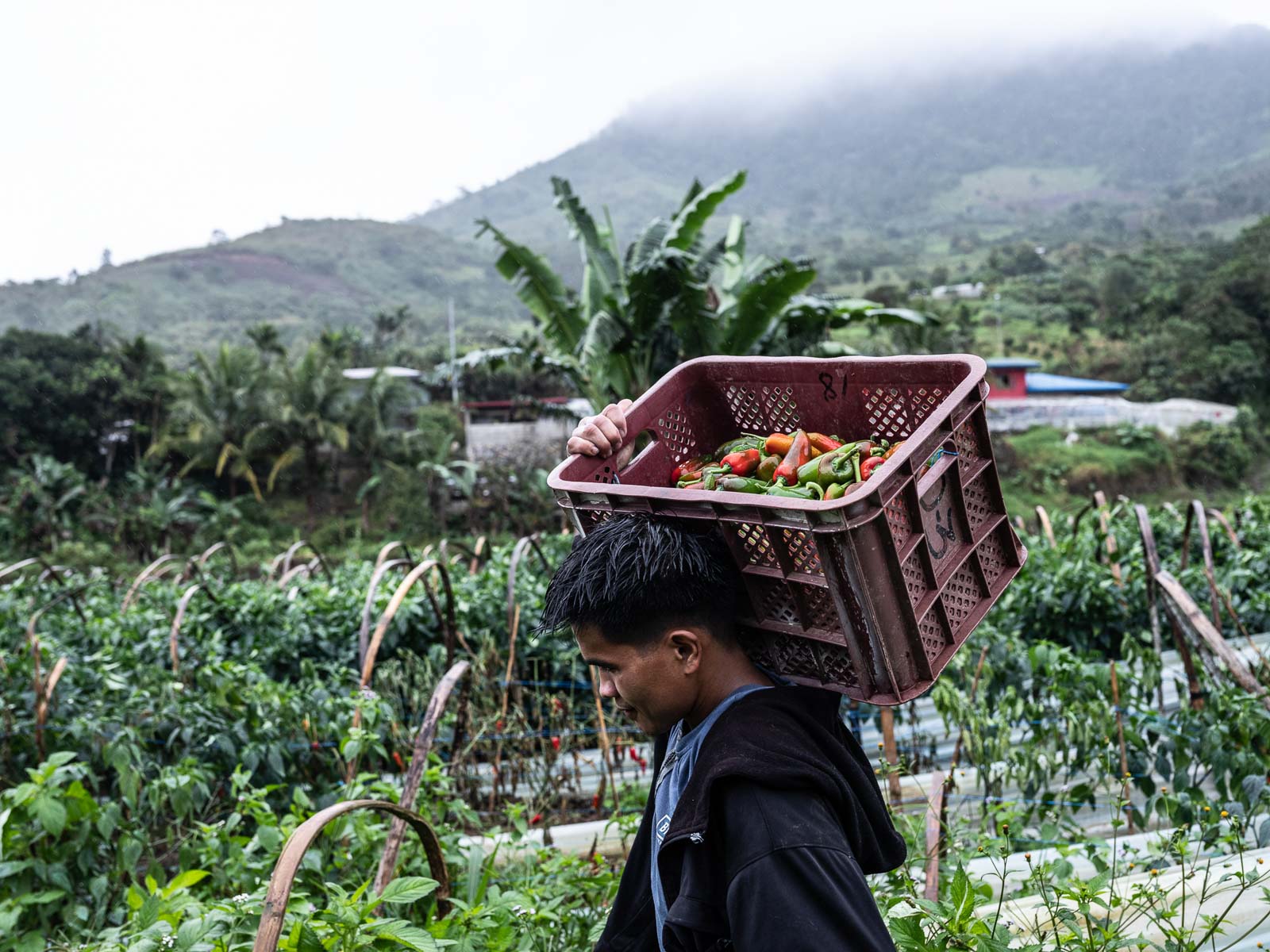 "We rely on farming since I can remember. My whole family is farmers, and if we lose a season of crops, we need to borrow money to fund the next planting season," said Jovanie.
The seventh of nine siblings, Jovanie did not finish school and help his family with farming. Instead, he starts his day early at their garden to tend plants.
This time, the whole Carpio family is preparing to harvest tomatoes and capsicums even with the nonstop rain, hoping that they can sell them at a higher price to get some relief from the devastating financial loss they suffered from last year.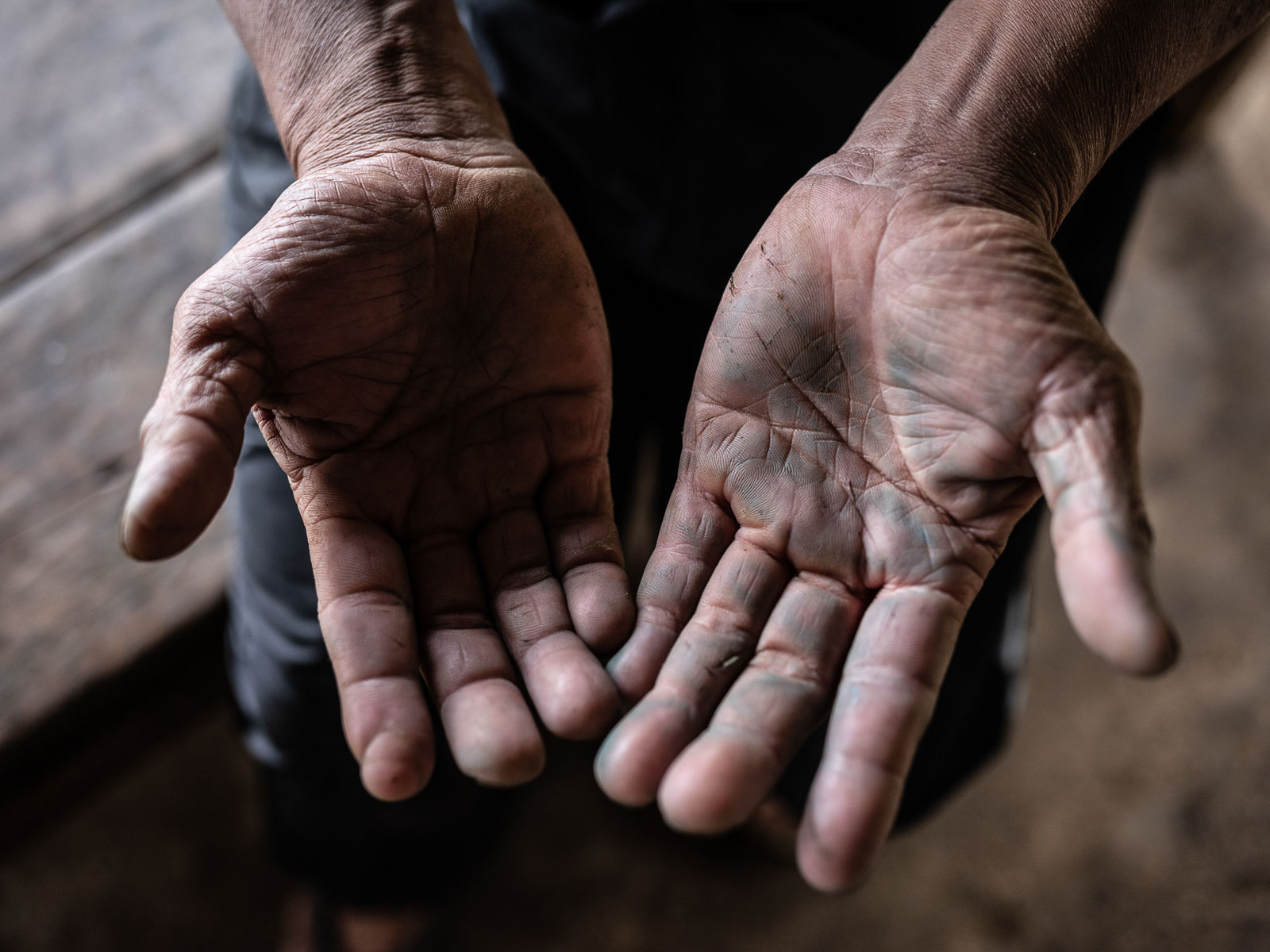 Pandemic refugees
As the pandemic swipes countries, borders started closing, and hundreds of thousands of overseas Filipino workers are repatriated in the Philippines.  
Mary Ann Esteban left the country to work as a ground crew in Dubai 19 years ago until she lost her job because of COVID-19. As a single mother, losing her job means returning to what she left behind with a heavy heart; the life of a farmer to keep providing for her children and elderly mother.
"I left farming because I want to give my children a better life, but I lost my job and returned to farming because of the virus. As much as possible, I don't want to because farming is difficult," said Mary Ann, who still remembers being hungry with her children before she left the country.  
For Raquel Tupaz, her bad experience as a former domestic worker in Saudi Arabia will not stop her from applying again when the pandemic is over. Her former employer tried to sell her to another employer, but she refused and returned to the Philippines.
Raquel feels that it is easier to toil the land than work as a domestic worker, but farming pays less. "When I was in Saudi, I still need to work even if I am sick. I plan to go back because farming cannot provide P20,000 to my family. I don't want my children to become farmers because they have their dreams," said Raquel, who helps his father on his ginger farm.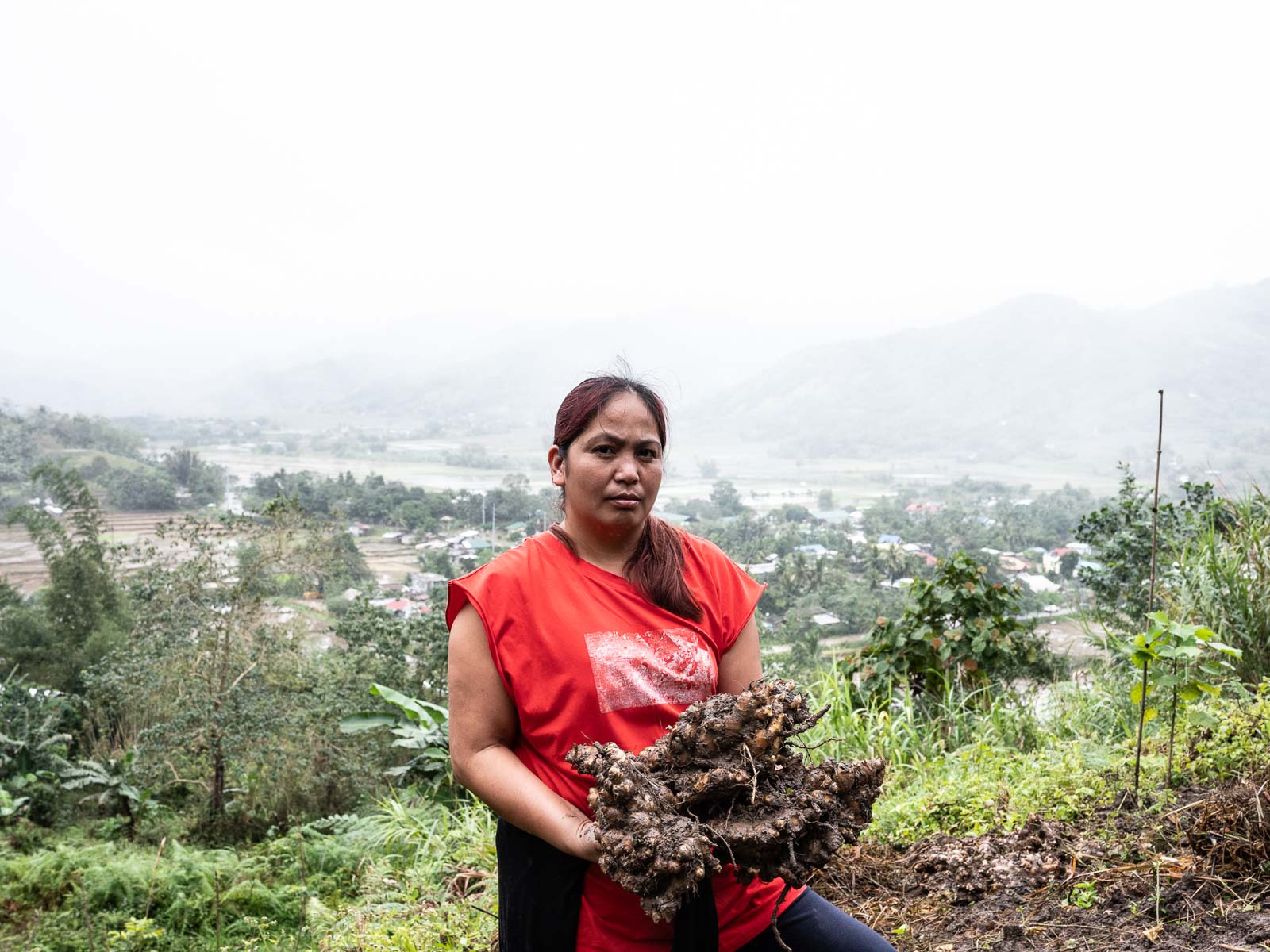 When I visited them, they were hurriedly harvesting the gingers before they rot in the wet weather. One of the issues for farmers is the unpredictable weather in the country, causing more problems with their crops.
A cycle of debt
The system-wide disruption in agriculture caused a financial loss for farmers who can't sell their products and give away their products. It feeds their soul, but it also means a substantial financial loss.
In Nueva Vizcaya Agriculture Terminal, some farmers risk their lives to sell even at a low price.
When Zeny Elan learned that there would be an enhanced community quarantine, she and her husband hurriedly brought down their vegetables to the terminal. To their dismay, it was bought at a meager price as there were no buyers from Manila. They could not get back the capital which meant they needed to borrow more money from lenders to buy seedlings for the next season. They were in a cycle of debt to continue farming.
"Life becomes harder because of the pandemic. I am scared that my children will go hungry, but we continue because farming is the only thing we know," Zeny said.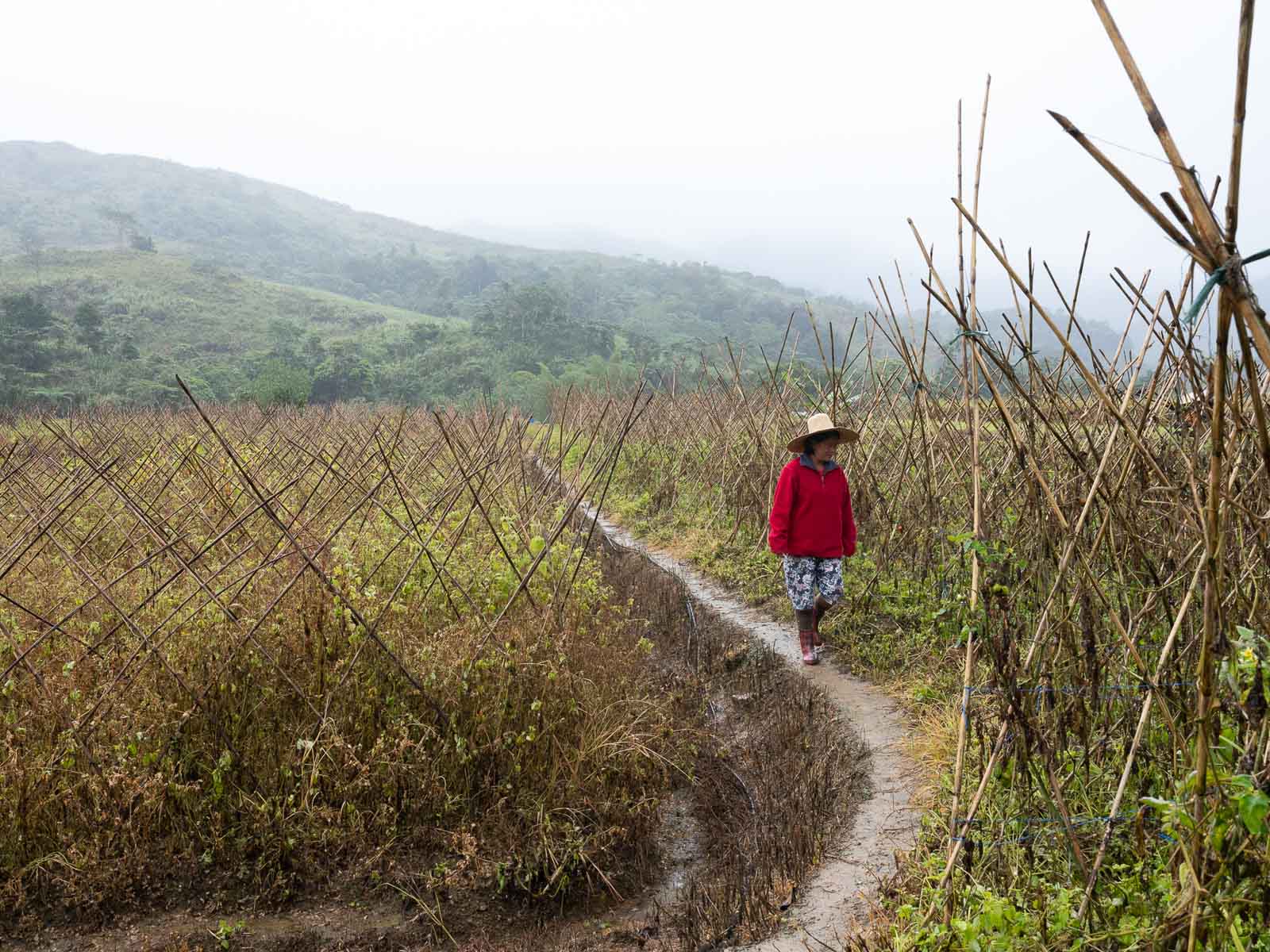 The vegetable terminal is bustling with sellers and buyers seven days a week. One of the disposers is Noelle Kenjuran, who has been active in donating vegetables around town when the pandemic started.
"When the pricing is low, farmers donate the vegetables instead of throwing it away. Unfortunately, vegetable prices are unregulated that causes oversupply. It can cost financial loss for the farmers and consumers. Also, the pandemic travel restrictions made it difficult for farmers and buyers. If we cannot sell the vegetables immediately, the price will go down, "said Noel, who goes around villages with his van to share the unsold vegetables.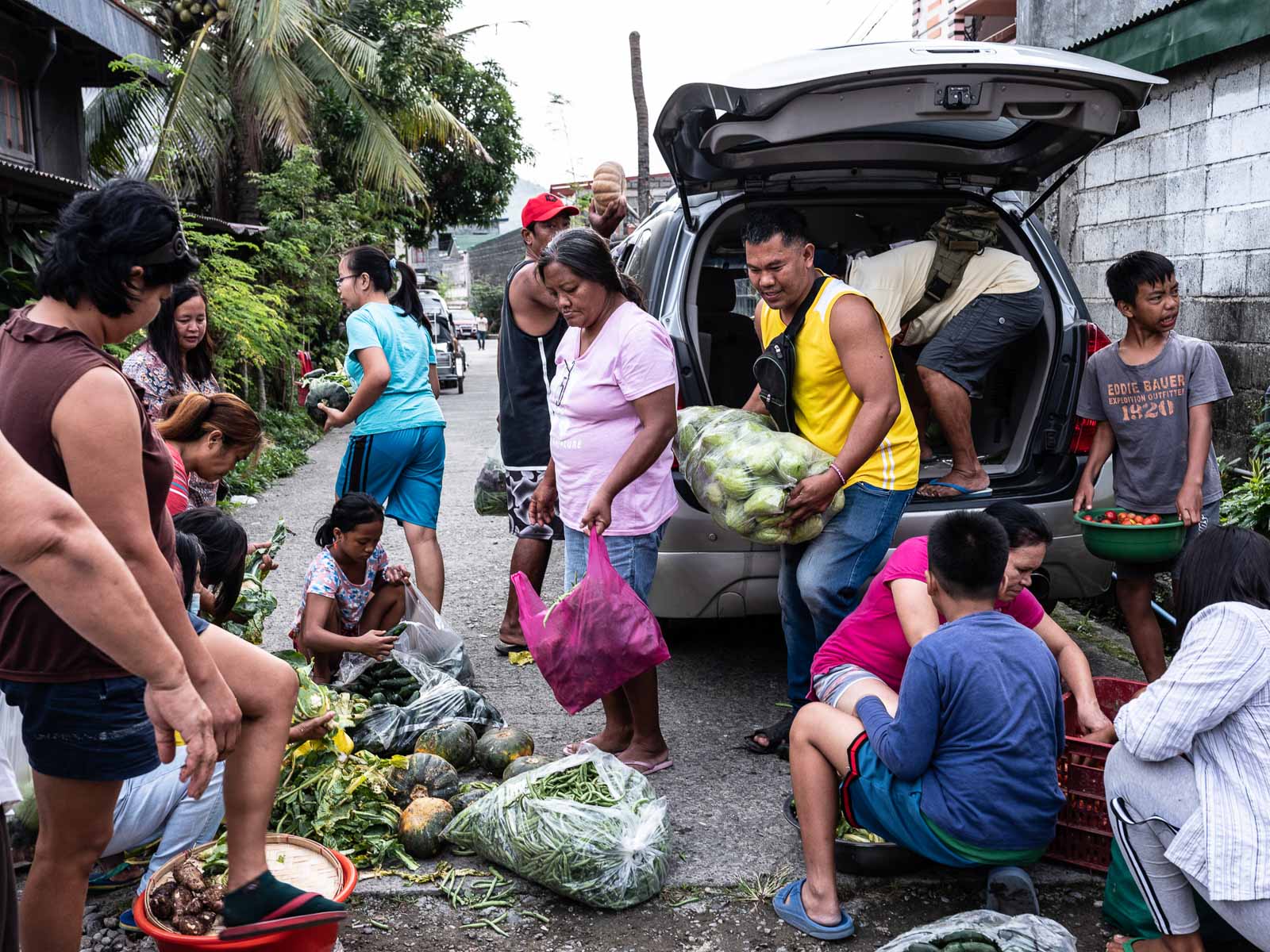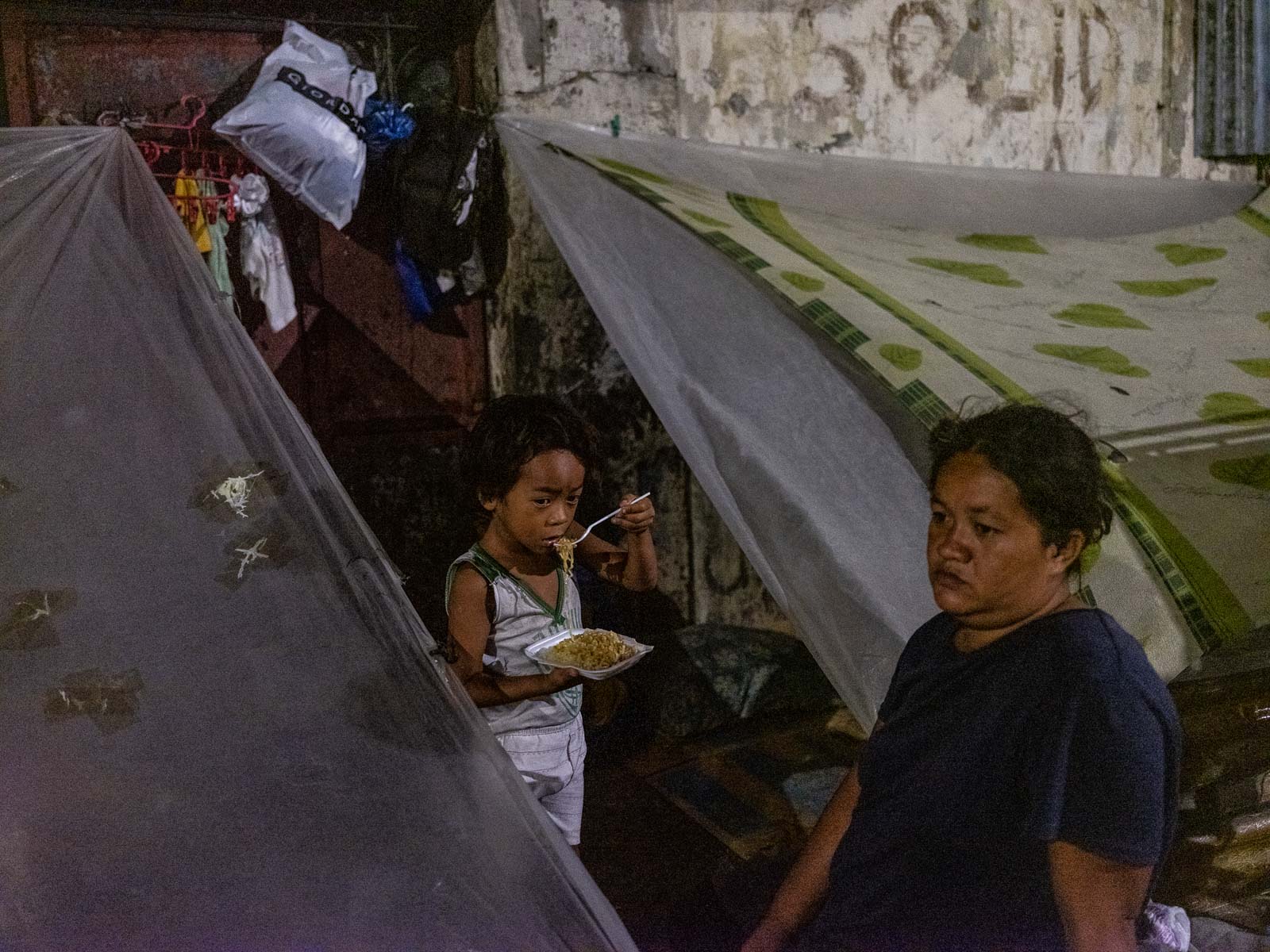 The government still has no definite plans to turn around the destruction COVID-19 caused to the agriculture sector. If the pandemic and the lockdown continue, there will be food shortages in the province and major cities elsewhere as farmers cannot plant anymore.
In addition, it will increase the number of people applying to work as migrant workers abroad, creating more pandemic refugees and hunger. – Rappler.com
This work was supported by the National Geographic Society's COVID-19 Emergency Fund for Journalists.