Parlade is under fire for red-tagging reporter Tetch Torres-Tupas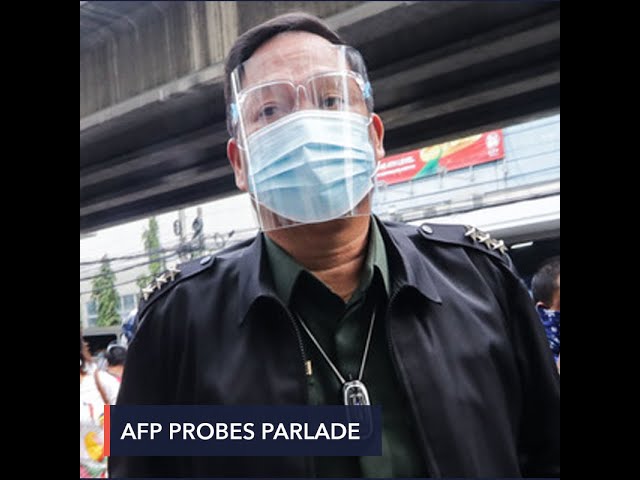 After months of red-tagging Filipinos without any repercussions, Lieutenant General Antonio Parlade Jr faces a probe by the Armed Forces of the Philippines (AFP) after red-tagging a journalist.
Parlade is under probe by the AFP's provost marshal, AFP chief Lieutenant General Cirilito Sobejana confirmed through a text message on Wednesday, February 10.
"The investigation is ongoing with the AFP provost marshal taking the lead," Sobejana said in a text message.
To recall, the AFP bans its soldiers from engaging in political discussions and posting rants and gripes on social media – something that Parlade has long engaged in prior to the probe. (READ: Duterte's final gambit to end insurgency: task force vs communists)
Why does this matter?
The AFP provost marshal probes misconduct of members of the military, ensuring that all soldiers follow their internal regulations. This is the first time the AFP probes Parlade over his red-tagging posts on his social media accounts.
Parlade is under fire for red-tagging Inquirer.net reporter Tetch Torres-Tupas, who wrote about the petition of jailed Aetas who sought to intervene in the ongoing anti-terror law case in the Supreme Court.
Without any basis, Parlade tagged Torres-Tupas' report as "fake" and a piece of "propaganda."
Before red-tagging Torres-Tupas, Parlade has red-tagged politicians, students, activists, and political adversaries of President Rodrigo Duterte. – Rappler.com