House Bill No. 9147 seeks to phase out single-use plastics within a year
The House of Representatives on Wednesday, July 28, passed on final reading the bill seeking to ban single-use plastics in the Philippines.
A total of 190 lawmakers voted for the passage House Bill No. 9147 or the proposed Single-Use Plastic Products Regulation Act. There was no vote against it.
The Senate counterpart measure, filed by Senator Manny Pacquiao, is still pending at the committee level.
Ban not immediate
The bill seeks to mandate within a year of enacment into law, the halting of production, importation, sale, distribution, provision, and use of single-use plastic. These include drinking straws, stirrers, plastic sticks, confetti, and packaging.
Meanwhile, four years are given for cutlery, film wrap, sachets and pouches, beverage containers, and thicker plastics for packaging.
The bill seeks to fine violators between P50,000 and P500,000 for small businesses, and P250,000 to P1 million for bigger businesses.
Who will enforce it?
All of the executive departments will implement the law but the Department of Environment and Natural Resources (DENR) will formulate a "phase-out plan" to make sure that the country is on track with the law's goals.
Businesses, meanwhile, are mandated to promote reusable products and to charge customers who will ask for plastic bags.
Why does this matter?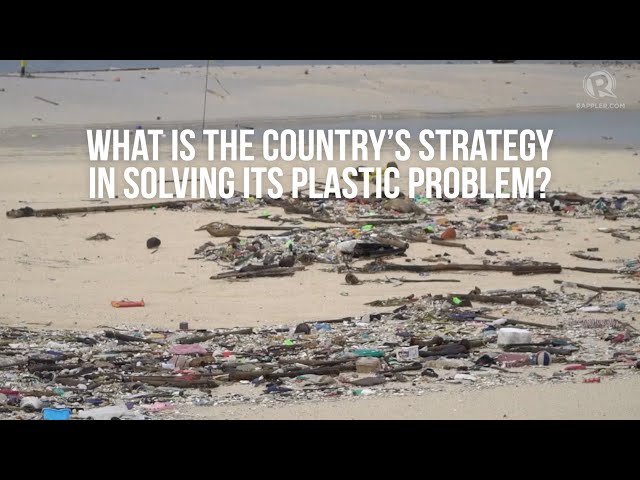 The Philippines is one of the main sources of plastic waste in the world. Global movement #BreakFreeFromPlastic reported that this was mostly from fast-moving consumer goods (FMCG) companies. (READ: Only 3 firms responsible for nearly half of PH's plastic waste – report)
Greenpeace Philippines lauded the House for the bill's passage, hoping the Senate will do the same.
"This is a timely response to the urgency to eliminate unnecessary single-use plastic items and curb the impacts and injustices stemming from plastic's entire lifecycle," said Greenpeace campaigner Marian Ledesma in a statement on Thursday. – Rappler.com