Grave misconduct involving homicide was among the 6 administrative cases faced by Police Senior Master Sergeant Jonel Nuezca in the past
Police Senior Master Sergeant Jonel Montales Nuezca figured in at least 6 administrative cases prior to his killing of mother-and-son Sonya and Frank Gregorio in Paniqui, Tarlac, on Sunday afternoon, December 20.
Central Luzon Police chief Brigadier General Valeriano de Leon gave reporters a list of Nuezca's administrative cases on Monday, December 21, after a video of the incident went viral and sparked public outrage.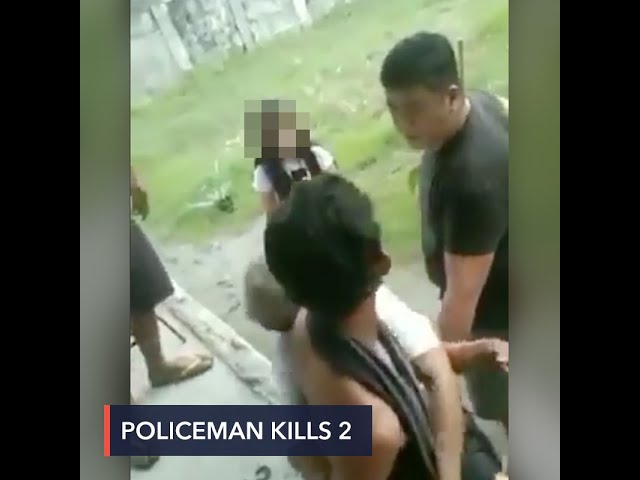 Two of the cases against Nuezca were of grave misconduct involving homicide. One was dated May 9, 2019, and the other, December 29, 2019. Both cases were "dismissed for lack of substantial evidence," the document from De Leon indicated.
Although Nuezca lives in Paniqui, he is assigned to the Parañaque City Police Crime Laboratory, in Metro Manila. The Central Luzon Police initiated a background check on Nuezca following the killing of the Gregorios, and it is still looking into exactly how Nuezca was involved in the 2019 homicides, De Leon told Rappler.
Nuezca's other administrative cases were as follows:
In 2016, Nuezca was accused of serious neglect of duty when he allegedly failed to attend a court hearing as a prosecution witness in a case involving illegal drugs. Police involved in the apprehension of drug suspects are supposed to provide witness in court.
This administrative case against Nuezca was "dropped and closed."
On April 8, 2014, Nuezca reportedly refused to be tested for illegal drug use, and left the testing area without permission or clearance from the National Police Commission inspectors conducting the drug test.
For this, Nuezca was charged with less grave neglect of duty, and was suspended for 31 days around December 2015, more than a year later.
Nuezca faced a case of grave misconduct in 2013, which was dropped and closed following a memo from the regional director of the National Capital Region Police Office at the time, dated February 25, 2013.
De Leon did not give further details of this case against Nuezca.
From February 19 to 28, 2010, Nuezca was suspended for 10 days. De Leon could not provide details about this case, too, as his unit's background check on Nuezca was still underway.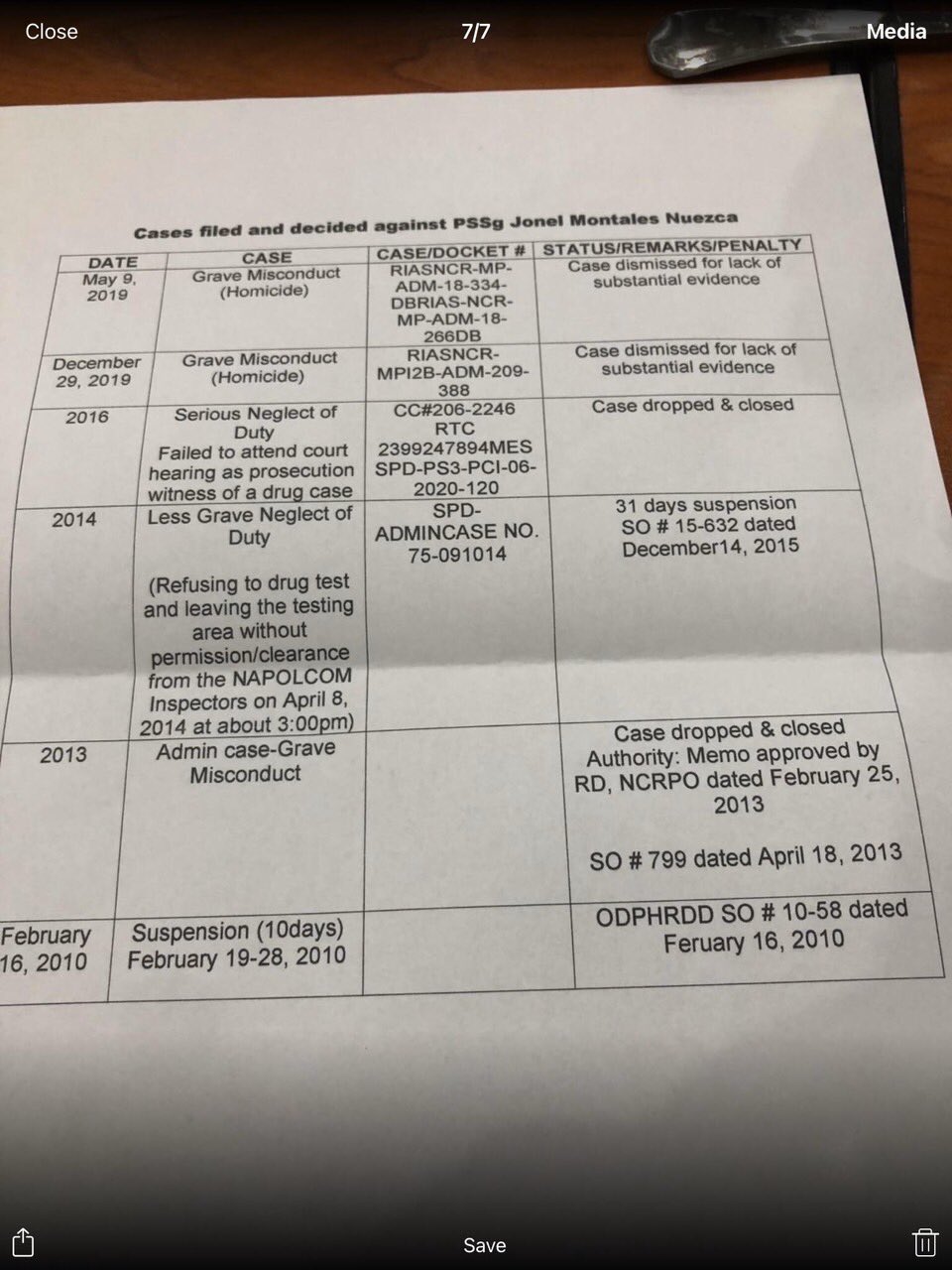 Nuezca is now detained at the Paniqui Police Station, where he was brought after he surrendered to the Rosales Police Station in Pangasinan, following the killing of the Gregorios. Rosales is near Paniqui.
Nuezca faces administrative and criminal cases – 2 counts of murder – for the killing of the mother-and-son victims, De Leon said in a statement.
On Sunday afternoon, December 20, Nuezca shot his neighbors Sonya and Frank Gregorio point-blank after a minutes-long altercation that began when the cop tried to arrest the 25-year-old Frank for firing a boga, an improvised bamboo cannon used during festivities.
Nuezca's young daughter witnessed the incident.
Nuezca was off-duty at the time. Senator Panfilo Lacson said cops should leave their firearms at their units' stations after work hours. However, Tarlac Police chief Colonel Renante Cabico told DZBB radio that President Rodrigo Duterte has allowed cops to bear firearms even when off-duty.
Last week, national police chief General Debold Sinas told the Philippine News Agency that cops need not muzzle their firearms even when they are off-duty because most of them are disciplined and have self-restraint. – Rappler.com