'Lugaw, or any food item for that matter, is considered an essential good,' says Presidential Spokesperson Harry Roque
Filipinos love eating. But with the current implementation of the enhanced community quarantine (ECQ) in the so-called "NCR Plus," our cravings seem to be in "lockdown" too.
What if one night, you craved lugaw (rice porridge) and ordered it for delivery, only to find out that some local law enforcers don't consider it as essential?
Rappler talked to two individuals who experienced firsthand some law enforcers' confusion about ECQ rules on food deliveries.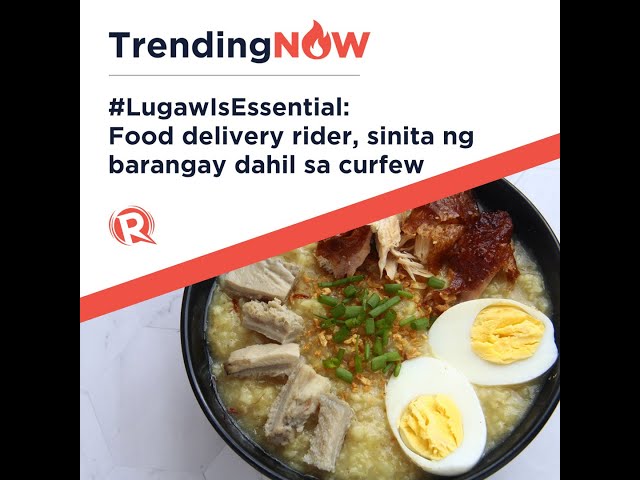 Tale of the lugaw
Marvin Ignacio, a 23-year-old delivery rider, arrived in a lugaw store owned by a family friend at around 1 am on Tuesday, March 30. Upon arrival, he noticed a commotion between the store owner and some local law enforcers.
The commotion happened in Harmony Hills 1 Subdivision, Barangay Muzon in San Jose del Monte, Bulacan.
Ignacio immediately took his phone and started a Facebook Live to document the ordeal. His video eventually became viral, garnering thousands of views.
The barangay tanods (village guards) and some police officers questioned why the store was operating and why delivery riders were in the area amid the curfew.
Ignacio said they explained that they are considered essential workers, and lugaw is essential because it is food. The enforcers did not accept their explanation and even threatened to issue tickets to the riders and the store owner.
"Hindi po nila tinatanggap, 'yung mismong store owner na nakipag-usap. Dadamputin daw kami o titiketan. Umuwi na lang din po kami," Ignacio told Rappler in a phone interview.
(They didn't accept our explanation even if the store owner talked to them. They said they would either nab us or issue tickets. In the end, we just left the area.)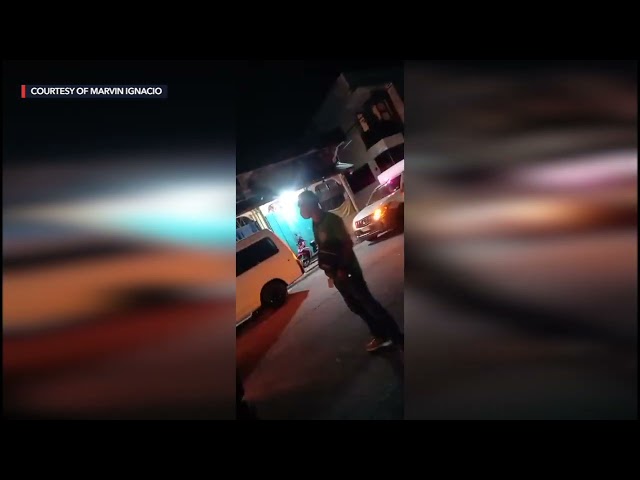 Ignacio has been a delivery rider since the start of the pandemic to support his wife and his child.
The current lockdown started on Monday, March 29, but Ignacio said it was only on Tuesday when they were apprehended by authorities.
"Para kaming mga kriminal na huhulihin. 'Pag di ka sumunod, either dadamputin kami o titiketan kami. Lumalabag daw kami sa IATF rules," Ignacio said.
(It seems like we're criminals. If we don't follow, either they would arrest us or issue tickets. They say we are not following the IATF rules.)
Fearing that they would be apprehended again, Ignacio said the owner of the lugaw store decided to close up shop in the meantime.
Meanwhile, Ignacio decided to temporarily leave their house in San Jose del Monte, fearing that some authorities would get back at him.
He also decided to avoid going out to ensure his safety. The problem, however, is that he has no other means to support his family. The incident took a toll on his livelihood.
"Hindi na rin muna po kami lalabas ng bahay. Iyon din 'yung pino-problema ko. Wala rin akong ipon, kaya hindi ko alam saan kami kukuha. Siguro mangungutang muna ko," Ignacio said.
(We will avoid going out in the meantime. That's my problem now. I don't have savings, so I don't know how I will provide for my family. Maybe I will borrow money for now.)
Nabbed for picking up his order
The same story happened to LJ Cabangis, a criminology student, after authorities nabbed him for picking up his order from a delivery service during curfew.
After ordering food from a famous food chain, Cabangis waited for his order, which arrived after half an hour.
When his food arrived, he stepped out of their house and was immediately chased by barangay tanods.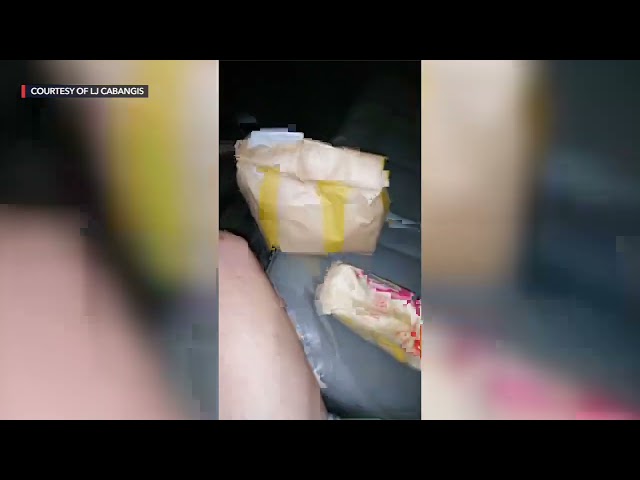 The barangay tanods insisted that Cabangis violated ECQ rules.
Cabangis also took his phone and started a Facebook Live to document the apprehension. In the live video, he could be seen consistently pointing to his meal to prove that he was only picking it up and that he violated no rules.
He was brought to a police station but was immediately released by authorities.
Food services are essential
The Inter-Agency Task Force on Emerging Infectious Diseases has made it clear that food services and establishments are allowed during curfew in areas in the "NCR Plus" bubble: Metro Manila, Bulacan, Rizal, Laguna, and Cavite.
Even Presidential Spokesperson Harry Roque himself made it clear that lugaw is essential.
"Lugaw, or any food item for that matter, is considered an essential good. Delivery of food items must remain unhampered 24/7. Huwag natin harangin sa (Let's not block food deliveries at) checkpoints," Roque said in a statement.
Department of the Interior and Local Government spokesperson Jonathan Malaya also encouraged local officials to avoid impeding food services.
"We highly encourage our different homeowners' association, do not impede the movement of food delivery sa inyong mga (in your) subdivision," Malaya said during a press briefing on Monday.
Philippine National Police spokesperson Brigadier General Ildebrandi Usana said in a text message to Rappler that non-essential travels are still prohibited, but food delivery services are deemed essential. – Rappler.com