(UPDATED) Lawmakers oust Alan Peter Cayetano as Speaker of the House of Representatives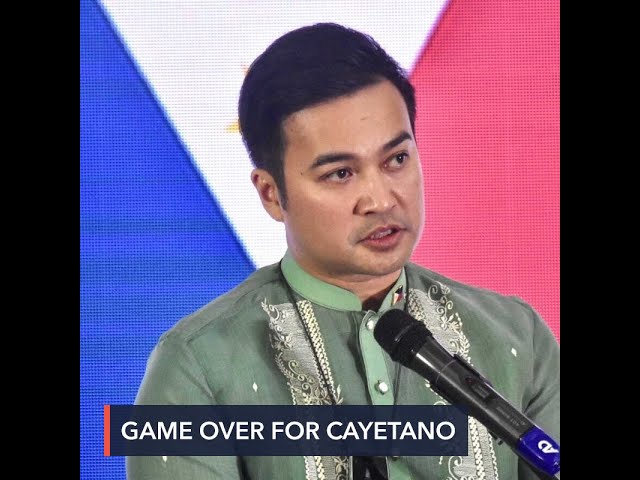 Lord Allan Velasco of Marinduque is now the Speaker of the House.
On Tuesday, October 13, Velasco and his allies were finally able to step foot inside the Batasang Pambansa's plenary hall for the first time since they held an unprecedented remote session to elect Velasco as their new leader.
A total of 186 lawmakers voted to ratify Velasco's election as Speaker during the plenary proceedings, the same number of legislators who voted to elect him as Speaker the day before.
The vote took place less than an hour before President Rodrigo Duterte's scheduled 12:30 pm meeting with Velasco and Cayetano on Tuesday.
In his acceptance speech, Velasco blamed Cayetano for the "unnecessary turmoil" in the House due to the latter's refusal to honor a term-sharing deal brokered by Duterte.
"The interest of our people, especially at this time of the COVID-19 pandemic and the concomitant crisis it has brought, is being sacrificed at the altar of personal greed and political ambition," Velasco said.
"Our people cannot wait and they do not deserve to wait even more because someone's political plans are now in peril," the new Speaker added.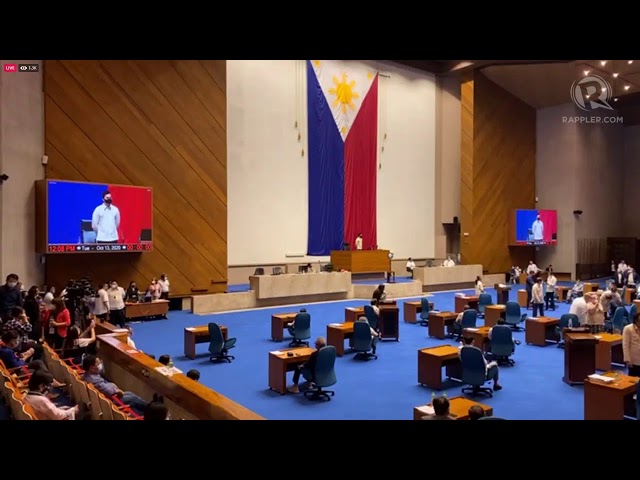 This vote – conducted publicly and inside the plenary hall – officially puts into the House records Velasco's dramatic takeover as Speaker.
It would also put to rest doubts about the validity of the Marinduque congressman's election to the post.
While lawmakers gathered in the House, Cayetano tendered his "irrevocable resignation" as House speaker through a Facebook Live video. Cayetano "resigned" around 10 minutes after lawmakers ousted him and proclaimed Velasco as the new House leader.
Cayetano announced his resignation at around 11:52 am on Tuesday. Velasco was proclaimed new House speaker around 11:43 am.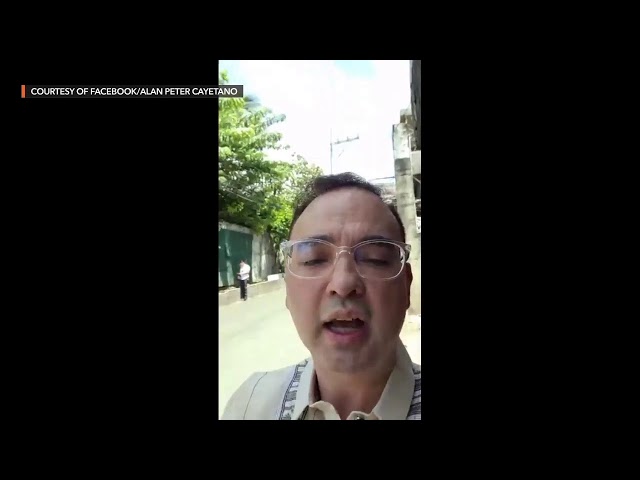 This is a developing story. Follow Rappler's coverage by bookmarking and refreshing our live blog below throughout the day.
– with reports from JC Gotinga/Rappler.com