This is AI generated summarization, which may have errors. For context, always refer to the full article.
The two defense chiefs discuss the Philippines' acquisition of amphibious armored combat vehicle from Turkey, among other topics
Defense Secretary Delfin Lorenzana met his Turkish counterpart, Minister Hulusi Akar, to discuss the updates on ongoing military projects between the two countries. 
The Department of National Defense (DND) said on Monday, October 11, that Lorenzana and Akar talked over the phone on October 1, marking their first bilateral meeting between the two since 2016. 
According to the DND, the two defense chiefs discussed the updates on the Philippines' procurement of military assets from Turkey. 
"The Secretary of National Defense (SND) looked forward to the completion of the projects and expressed appreciation for Turkey's continued interest to support the Philippine defense department's ongoing modernization efforts," the defense department said.
Lorenzana and Akar discussed the Philippines' acquisition of amphibious armored combat vehicles from Turkey, as well as the projected delivery of two attack helicopters, which supposedly arrived in the country in September.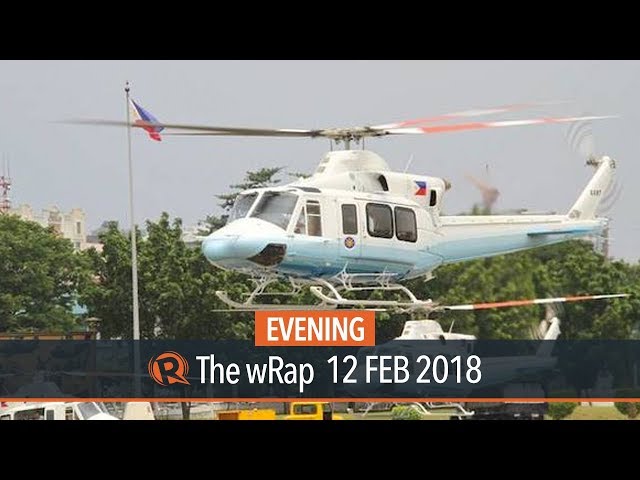 The DND had allotted a total of $269.38 million for six T-129 Attack Helicopters from Turkish aerospace companies. While the defense department awaits the delivery of two attack helicopters this year, the remaining two units will be delivered in February 2022, while the other two in February 2023.
Aside from military assets, the two defense chiefs also discussed the military cooperation between the two countries.
"The two ministers hoped to further develop bilateral defense cooperation to cover other areas of mutual interest, including but not limited to peacekeeping, through expertise, education, and training exchange, among other possible forms of cooperation," the DND said. 
In 2018, the DND and the Presidency of Defense Industries of Turkey signed a memorandum on defense cooperation, which covered nation-to-nation purchase, production, and transfer of defense technology.
In 2015, a Turkish navy warship made a friendly visit to Manila, marking the first time a Turkish vessel visited the Philippines.
Diplomatic relations between the two countries were etablished in 1949. Turkey is a member of the International Contact Group on Mindanao, which supported the peace process between the Philippine government and the Moro Islamic Liberation Front.
Turkey was also part of the Peace Committee for South Philippines, which also helped in the government's peace talks with the Moro National Liberation Front. – Rappler.com