Intelligence information indicates that the Maute terror group would sell its services to politicians in the coming elections
Less than a month before politicians file their certificates of candidacy, election fever has begun in Marawi, a city still struggling to rise from the ashes of the siege that destroyed it in 2017.
Huge tarps of Davao City Mayor Sara Duterte, the president's daughter, have mushroomed at almost every street leading to the Lanao del Sur provincial capitol.
"Sara Tano (We are with Sara)," read the tarps.
Not to be outdone, smaller tarps of her presumed rival, Manila City Mayor Isko Moreno, also dot Marawi's landscape – some mischievously placed beside the Duterte tarps.
Duterte announced last week that she would not run for president after her father accepted the nomination of the Partido Demokratiko Pilipino-Lakas ng Bayan (PDP-Laban) party as its candidate for vice president.
There are no political tarps of local politicians yet, and this may be because they are busy preparing their war chests for next year's elections.
"The going rate right now is P15,000 to P20,000 for every voter in small municipalities with fewer voters," said Drieza Liningding, head of the Marawi Consensus Group.
Based on how local politicians spent in the last elections, Liningding estimated that those who would run for governor would need at least P1 billion each.
The budget would be smaller but still run in the millions for those who would seek elective posts in Lanao del Sur's municipalities, he said.
Lininding said that COVID-19 restrictions would make face-to-face campaigning difficult, if not impossible, and that this would all the more make local politicians resort to vote-buying.
The Commission on Elections (Comelec) has always considered Lanao del Sur, a province with 537,791 registered voters in 2020, "an election hotspot."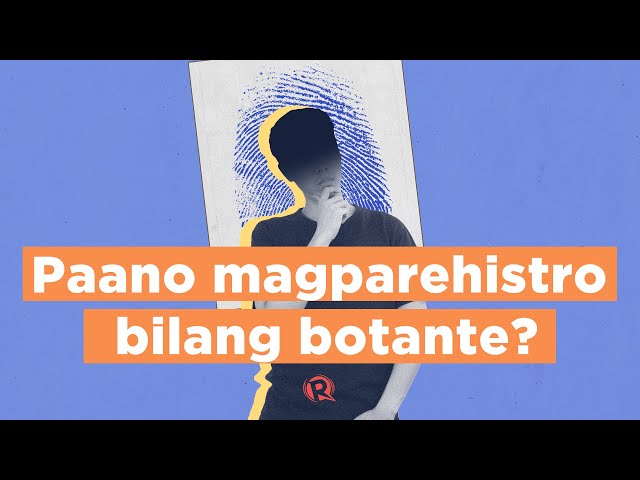 Election violence, threats
Conflict Alert, an international conflict monitoring non-government organization, said in its 2019 report that vote-buying has always fueled election violence.
In the 2019 senatorial and local elections, Conflict Alert reported that vote-buying rates ranged from P300 to as high as P3,000 per voter in Marawi City and in the different municipalities of Lanao del Sur.
Aside from vote-buying, the remnants of the Dawlah Islamiyah-Maute terror group were also seen as a major threat to the 2022 elections.
Brigadier General Jose Marie Cuerpo, commander of the Army's 103rd Infantry Brigade, said intelligence information indicated that the Maute terror group would sell its services to politicians in the coming elections.
"The Maute group no longer has international support. They have no firearms and money. Supporting local politicians in exchange for money and guns is the next step for them," Cuerpo said.
Cuerpo said the Maute group had supported local politicians before the 2017 Marawi siege.
The remnants of the Dawlah Islamiyah-Maute group, which are estimated to be 30 fighters at the most, are being led by Faharudin Hadji Satar aka Abu Zacaria.
Cuerpo said the militants operate across the mountain ranges of the towns of Pualas to Tangcal in Lanao del Sur.
He said the militants definitely pose a major threat to the 2022 elections. – Rappler.com

Froilan Gallardo is a Mindanao-based journalist and an awardee of the Aries Rufo Journalism Fellowship