It was the former president's trusted staff and aides who found him lifeless on Thursday, June 24
Until the very end, the staff and security of former president Benigno Aquino III were there for him.
They were the ones who found the lifeless body of the former president in his bedroom early morning of Thursday, June 24.
Aji Orozco, a security detail of Aquino, said the last time they spoke with the former president was around 11:30 pm on Wednesday, June 23 – seven hours before his official time of death.
That night, Aquino asked Yolly Yebres, his household staff of 30 years, to cook some of his favorites: crispy pata and sisig.
Aquino told them that he would just use the buzzer – which he did when he wanted snacks or needed assistance in the middle of the night – and went on to watch his favorite history documentaries while on his favorite reclining chair.
Orozco and another security aide stayed outside Aquino's room, as was their protocol.
Aquino's close friend and former Cabinet secretary Rene Almendras said that at 12:20 am on Thursday, the former president was still texting their friend about some gifts he wanted from the United States.
Around 5:45 am, Orozco said they began to worry because Aquino did not use the buzzer.
"Sabi namin, bakit kaya hindi nagbuzzer si Sir? Nakakapagtaka. Nakaramdam na kami (We wondered: Why didn't Sir use the buzzer? That's when we felt something was wrong)," Orozco told Rappler.
Orozco, Yebres, and Aquino's longtime driver Nory Mariano rushed inside the room to check on their boss. What they saw was heartbreaking.
"Nakita namin si Sir, wala na. Nakahiga sa paborito niyang upuan. Chineck ni Nory 'yung tiyan kung humihinga, 'di na umaangat. Nakita namin 'yung pagkain may kaunting bawas lang (We saw that Sir was gone. He was lying on his favorite chair. Nory checked his stomach if he was still breathing, but he wasn't. We saw that he didn't eat much of his food)," he said.
Orozco said Leslie, the caregiver, checked Aquino's pulse and called the ambulance.
They brought Aquino to the nearby Capitol Medical Center, where he was pronounced dead at 6:30 am. The cause of death was renal disease secondary to diabetes. Ate Yolly, ever loyal, was there when her boss' remains had to be processed, Orozco said.
Aquino's health worsened
The past couple of years had been tough for Aquino. A private person, he mostly kept to himself, his family, and a few trusted friends – all while battling various illnesses such as pneumonia, diabetes, renal disease, and heart disease.
In September 2020, Almendras said Aquino flatlined for a few seconds after given an anesthesia for a minor operation.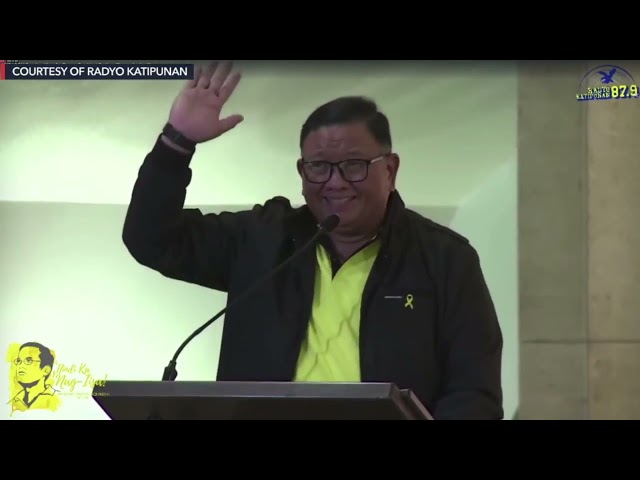 The pain had affected Aquino's moods. But Orozco said they completely understood it as they saw what their boss was going through.
"Hirap na hirap na talaga si Sir. Kitang-kita namin (He was really struggling. It was obvious)," Orozco said, adding that Aquino had to be on oxygen at all times.
Days before his death, Aquino skipped two dialysis sessions, telling his staff that he felt weak.
At the wake on Friday, June 25, three of Aquino's nurses at the Makati Medical Center – Berna, Tim, and Ben – paid their respects to their VIP patient.
When they found out that Aquino opted out of the first dialysis session for the week, they said they already started to worry. They became very concerned when Aquino skipped another session.
"At the end of the day, it's the patient's choice. We need their consent. Doon na kami talagang nag-alala (That was when we got alarmed)," they said.
Heartbroken
Aquino was hospitalized for two weeks in May. He told me that more illnesses were detected and that he had zero appetite and difficulty breathing. Despite this, his angioplasty procedure was successful.
During his homily on Friday, Father Jett Villarin, former president of Aquino's alma mater Ateneo de Manila University, recalled his exchange with Aquino after the angiogram test.
"They discovered a blockage between 70% to 80%. In a good position for access. Massive relief after. This was the best outcome possible. Thank you for the prayers," Aquino told Villarin when the latter asked how he was.
In response, Villarin said: "Ay galíng. Natanggal ang bara. Hinga nang malalim. Mabait ang Diyos (That's great. The blockage was removed. Breathe deeply. God is good)."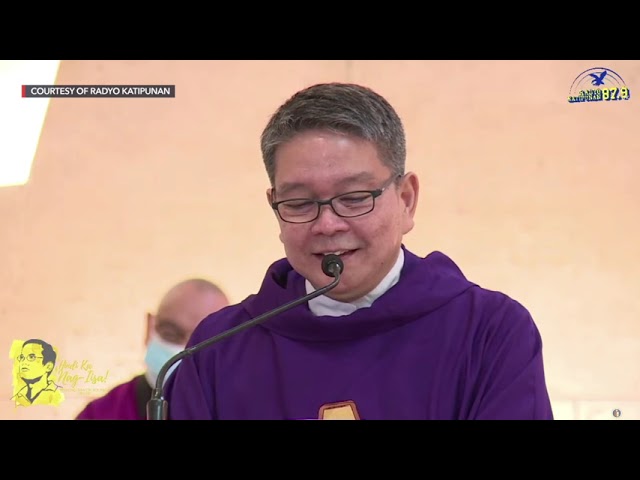 Aquino went on to say that his "heart got enlarged because it was working so hard to remove the fluid because efficiency was down due to blockage."
Villarin also recalled Aquino telling him, "'Yung isang broken heart, hindi kaya [maayos] dito (My other kind of broken heart can't be fixed this way)," apparently referring to the country's situation.
The former president is gone now and so is his pain. Aji said, "Alam mo, noong nahimlay si Sir, gumaan 'yung mukha niya (You know, when he passed, his face lit up)."
Noynoy Aquino is now at rest. – Rappler.com