Filipino-American Jannelle So and her British partner found common ground when they met online on a dating website, which begs the question: Does online dating really work?
This story is published in partnership with SoJannelleTV, a magazine show about Filipinos in North America
He saw her profile on an online dating site while waiting for his parents to get on their Skype call. He then sent her a message – and didn't hear anything from her for two months.
She was busy but saved his message to "mull it over" after she took note of how he wrote his message very thoughtfully, unlike the other "cut-and-paste" messages she had been receiving.
Lester Perkins was born in Stratford-upon-Avon in England (the birthplace of William Shakespeare), and moved to Los Angeles in 2008. He was SVP/creative director of CBS until early 2021, when he decided to start his own creative production company, Notion LA.
Jannelle So was born in Quezon City, Philippines, and was quite a celebrity in Manila as a fan-favorite courtside reporter for the Philippine Basketball Association (PBA).
In 2003, she went to the United States for further studies and decided to stay in 2006. Recognized by the Filipino-American community as a pioneer, she is now the executive producer of the weekly So Jannelle TV show, which she produces under her own company, Jannelle So Productions, Inc.
These two very different individuals found common ground when they met online on a dating website, which begs the question: Does online dating really work?
"Yes, at least from my experience," Lester replied. "I only had one online dating experience and I ended up marrying Jannelle – so I guess it worked for me," he said in a recent Facebook Live event to celebrate their seventh year anniversary.
In it, the two shared laughter and tips for everything, from online dating to making their mixed race marriage work to raising biracial kids in America.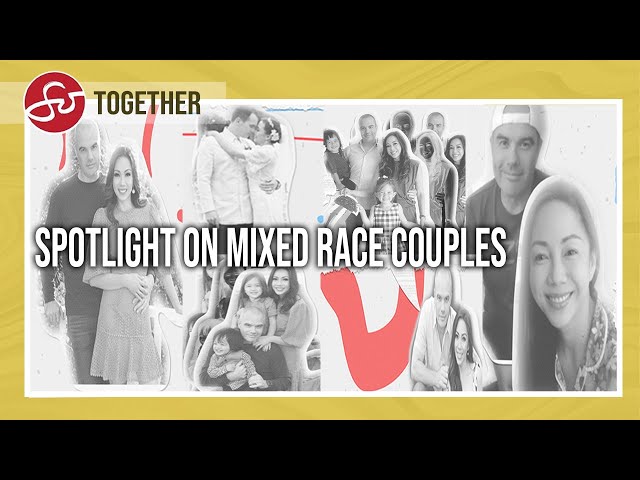 "Everyone likes a challenge, right? And on our first date night, I knew immediately that Jannelle was going to be a challenge," Lester said. "She asked me right away, 'What do you want?' I said, 'The fish is good,' but she meant something else," he recounted.
"I meant, 'What do you want from this?' Because I'm here looking for a husband and I want to get married. So if you're not looking to get married anytime soon, that's fine by me, but please don't waste my time," Jannelle said.
Their relationship grew from that frank and honest revelation.
In 2013, Lester invited Jannelle to England to meet his parents and family.
"That's when I kind of knew he was serious," said Jannelle. "Then he started taking the RCIA (lessons for baptism into Catholicism), and that's when I started to think he was 'the one.'"
The biggest challenge was still to come for the couple though, when their daughter Lilly was born, followed by their son Leo.
"Being a parent is maybe the hardest job in the world," Lester said. "But at the same time, it is also the most rewarding."
Jannelle couldn't agree more. "Lester is so good, he's such a good parent, and he's so hands-on," she quipped.
Lester shared that one of his favorite things about Jannelle, after having been married for seven years, is that she is "obsessed with their children."
"She constantly talks about her kids all the time. She shows me videos and pictures, and it is really central to her…and even though I joke about it, that is actually my favorite thing about Jannelle – the depth of her love for our children," said Lester.
A viewer asked them about their faith and how it factors in their marriage.
Lester replied: "Faith can be something you can fall back on in times of need. Relationships are not always easy. We've experienced all kinds of challenges in the past few years – from adapting to having children to the pandemic – but I think if you share the same beliefs and values, it's a good bedrock. You can always fall back on that." – Jannelle So Productions | Rappler.com
Rappler is partnering with Jannelle So Productions Inc (JSP), founded by Filipino-American pioneer and Los Angeles-based journalist Jannelle So, to publish video and written stories from SoJannelleTV about the journeys, successes, and challenges of Filipinos living in America.
Check out So Jannelle TV daily for stories that make you pause, reflect, and appreciate who we are and what we are as a people.
Fridays, 5 PM on KSCITV-LA18
Saturdays, 7:30 PM PT on ANC
Sundays, 3:55 PM PT / 6:55PM ET on TFC
Or any time on YouTube.com/SoJannelleTV