This is AI generated summarization, which may have errors. For context, always refer to the full article.
With the approved budget, the country will now be able to process 2,200 samples a week, including those from the Visayas and Mindanao, from the current 750
The University of the Philippines-Philippine Genome Center (UP-PGC) will be expanding operations in the Visayas and Mindanao after it was given P295.7 million additional funds for 2021, in a bid to strengthen the country's monitoring of infectious diseases.
"Aside from detecting COVID-19 variants, genomic biosurveillance plays a big role in determining causes of outbreaks, tracking how a virus is transmitted, and complementing disease surveillance in guiding the overall public health response even beyond the COVID-19 pandemic," the Department of Health (DOH) said on Friday, August 27.
Currently, the UP-PGC can process only 750 samples a week. Infectious disease expert Dr. Rontgene Solante said in May that this was a "very small" number of samples given the presence of the new variants of COVID-19.
In a press briefing on Friday, Health Undersecretary Maria Rosario Vergeire said that, with the approval of the budget, the UP-PGC units in the Visayas and Mindanao would be able to process 350 samples each per week, and an additional 750 samples per week in Luzon. The country will now be able to sequence 2,200 samples per week.
Vergeire said that the funds had been downloaded and operations could start in about a month or a month and a half.
"We have been working with the DOH, DOST (Department of Science and Technology), and the UP-National Institutes of Health since the start of the COVID-19 pandemic. Our partnership with the DOH and the DOST has highlighted the importance of the country's biosurveillance capacity in disease prevention and control," said UP-PGC Executive Director Dr. Cynthia Saloma.
As the country was dealing with the fresh surge in infections driven by the Delta variant, the country on August 15 confirmed its first case of the Lambda variant, feared to be more resistant to the vaccines.
The detection exposed the need for the country to strengthen its biogenomic surveillance. As early as July, scientists already sounded the alarm on the presence of Lambda variant, which was found in at least 20 countries at that time.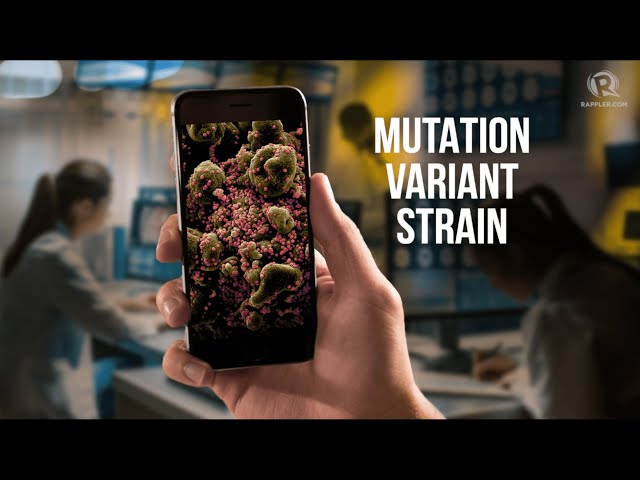 – Rappler.com