The curfew hours also remain from 8 pm to 4 am
The Philippine National Police (PNP)'s "tiny bubbles" rule will remain in Metro Manila during the implementation of modified enhanced community quarantine (MECQ), according to PNP chief Police General Guillermo Eleazar.
All 17 local government units (LGUs) in Metro Manila will still implement individual border controls and internal checkpoints under the tiny bubbles, Eleazar said on Sunday, August 22. The tiny bubbles rule was first implemented during the enhanced community quarantine from August 6 to 20.
Under this rule, only working authorized persons outside of residence (APORs) and those who have medical and family emergencies would be allowed to travel and cross inter-city borders. 
However, Eleazar noted that consumer APORs or those who need to buy goods are still not allowed to cross borders. Only one consumer APOR per family would also be allowed to go out within their city or municipality.
In a statement on Monday, August 23, Eleazar said the LGUs in Metro Manila would decide if quarantine passes would still be required in the country's capital. The PNP chief added that he already instructed local police commanders to coordinate with the LGUs.
"In this regard, I instructed all police commanders in Metro Manila to coordinate with their respective LGUs to determine if they would be using the quarantine pass system for the consumer-APOR for the proper guidance and information of our personnel on the ground," Eleazar said.
Meanwhile, curfew hours remain from 8 pm to 4 am.
Stricter MECQ
The PNP chief added the present implementation of MECQ in Metro Manila is stricter compared to MECQ in April this year. The present MECQ is particularly strict on mass gatherings, according to Eleazar. 
"Kung dati ay may alfresco dining, or yung outdoor dining services, sa MECQ ngayon ay hindi po allowed yun at kung dati ay may religious gathering na ang venue capacity ay hanggang 10 percent, ngayon at hindi pinapayagan ito. Online services ang ating mga religious activities under today's MECQ," said Eleazar.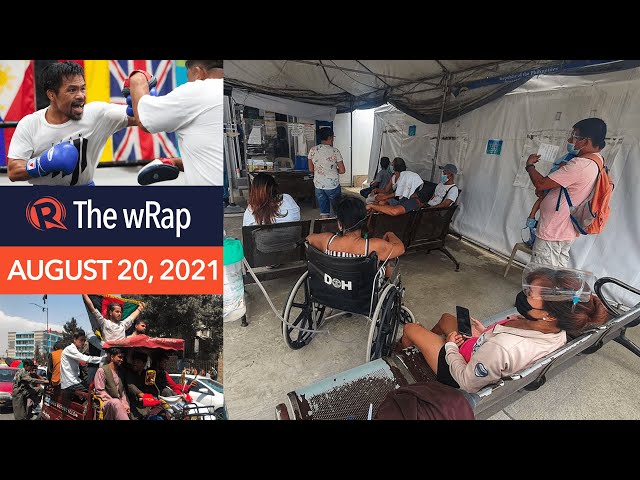 (If before, alfresco dining or outdoor dining services were allowed, those activities are not allowed now in our current MECQ. If before religious gathering with a venue capacity of 10% was allowed, it won't be allowed this time. Religious activities are done through online services in today's MECQ.)
Thousands arrested
On Monday, the PNP also announced that it apprehended a total of 117,805 curfew violators in the entire country from August 20 to 21 – the first two days of MECQ. Of this number, 26,652 were apprehended in Metro Manila.
During the ECQ period, from August 6 to 20, the police nabbed a total of 149,963 curfew violators in Metro Manila. The data does not reflect the number of minors due to Eleazar's order that no minors would be accosted for quarantine violations. 
Despite the lockdowns, the Philippines still battles COVID-19, with more than 1.8 million cases and over 31,000 deaths. On Monday, the Department of Health also confirmed the community spread of the highly virulent Delta variant in Metro Manila and Calabarzon. – Rappler.com