Filipinos who wish to travel abroad for leisure or to unite with loved ones need a negative Antigen test result before their departure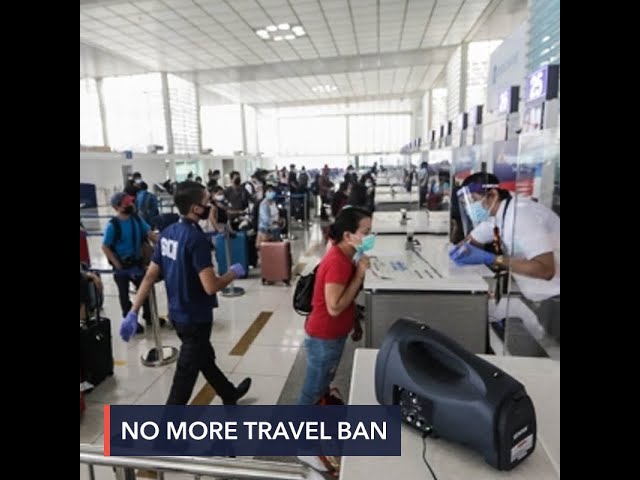 Filipinos itching to go abroad for leisure or to reunite with loved ones may be able to do so starting October 21 with the decision of the Philippines' coronavirus task force to lift its ban on non-essential outbound travel.
Malacañang announced on Friday, October 16, that the Inter-Agency Task Force on Emerging Infectious Diseases made this decision during their meeting on Thursday.
"In the same 79th meeting, the IATF lifted the restriction of non-essential outbound travel of Filipinos effective October 21, 2020," said Presidential Spokesman Harry Roque in a statement.
But travelers will have to comply with the following requirements:
Submission of confirmed roundtrip tickets
Adequate travel and health insurance for those traveling using tourist visas
Execution of an immigration declaration acknowledging the risks involved in traveling
Negative Antigen test result taken within 24 hours before departure
After their trip, Filipino travelers will also have to abide by protocols when they return to the Philippines, which include mandatory quarantine until they test negative for COVID-19. – Rappler.com