The Duterte government starts its vaccination drive as vaccine hesitancy increases, experts warn of an uptick in cases, and vaccine supplies remain uncertain
Over a year since its first reported coronavirus case, the Philippines on Monday, March 1, will finally start rolling out COVID-19 vaccines, offering hope for a country among the hardest hit by the pandemic in Southeast Asia.
The start of the Philippines' vaccination campaign sets off an unprecedented effort to tame the global menace by inoculating at least 50 million people against a disease that has killed over 12,300 and made over 576,000 sick.
But long-anticipated vaccinations face multiple uncertainties ahead as vaccine supplies and deliveries to the country remain erratic, and as experts warn of an uptick in cases amid the spread of a variant from the United Kingdom and discovery of a "mutation of concern" in Cebu City.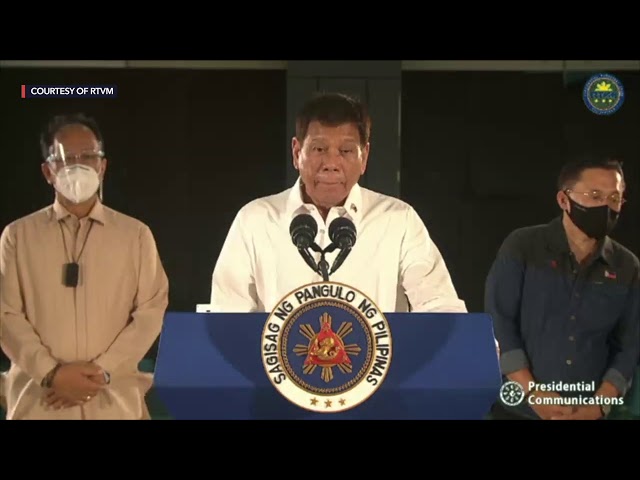 Unknown curveballs
While the Philippines is launching its vaccine drive with 600,000 doses of Sinovac's CoronaVac – a donation from the Chinese government, Health Secretary Francisco Duque III announced 525,600 AstraZeneca vaccine doses earlier scheduled to arrive on Monday will be delayed for "about a week," owing to a "global supply problem.'
The delivery of AstraZeneca vaccines was welcome news after an initial batch of 117,000 Pfizer doses expected to arrive in the country in mid-February was stalled due to undone paperwork for an indemnification fund.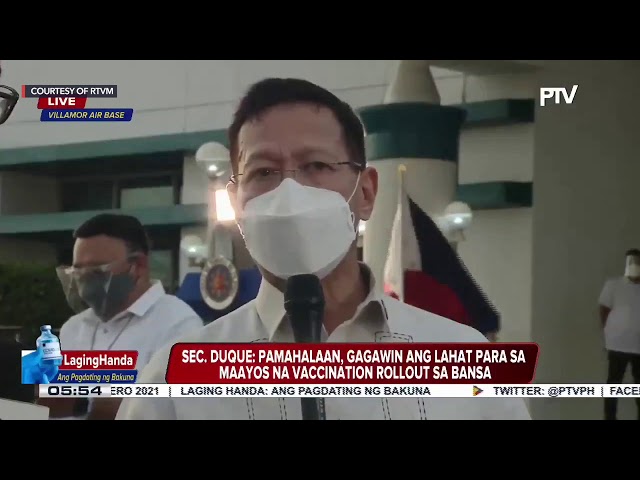 Aside from this, the timeline of the delivery of other COVID-19 vaccines eyed by the Duterte government, including those developed by Moderna, the Gamaleya Research Institute, Johnson & Johnson, and Novavax remain unknown as the Philippines has not yet been able to sign supply deals pinning down a date for arrival.
This comes as experts just last Saturday, February 27, warned of a "serious increase" in cases in Metro Manila, the epicenter of the country's pandemic, and recent upticks in cases across several provinces in past weeks.
In its latest report, the Octa Research Group on Saturday, February 27, said that the reproduction number (R) – the number of people that one COVID-19 positive case can infect – in the capital region climbed to 1.43 after managing to remain below 1 earlier in the month.
"This is similar to the rate of increase observed in Cebu City, Mountain Province, and Benguet, where specimens of the SARS-CoV-2 variant were identified based on genome sequencing," it added.
The increase in infections and the virus' reproduction number pose a threat to vaccinations as experts warned rising cases would mean more Filipinos will need to be vaccinated against the disease faster.
Vaccine hesitancy rising
Adding to hurdles, the arrival of vaccines comes as vaccine hesitancy increases across the Philippines, with about only 19% of Filipinos saying in a recent survey that they would be willing to get vaccinated against COVID-19.
The figure, released from a survey by the Octa Research Group, is lower than numbers in earlier surveys. Among these were surveys conducted by Pulse Asia which found 32% of Filipinos saying they were willing to get vaccinated if a COVID-19 shot were available in November to December of 2020.
A Social Weather Stations survey conducted in September 2020 found 66% of Filipinos were willing to get vaccinated at the time.
Health officials are currently targeting to vaccinate at least 50 million to 70 million Filipinos by the end of 2021 – just enough to reach the recommended 60% to 70% of the population that scientists estimated was needed to reach herd immunity against COVID-19. – Rappler.com