Finance Secretary Carlos Dominguez III says the fund will be enough to vaccinate 60 million Filipinos. Is this enough to attain herd immunity?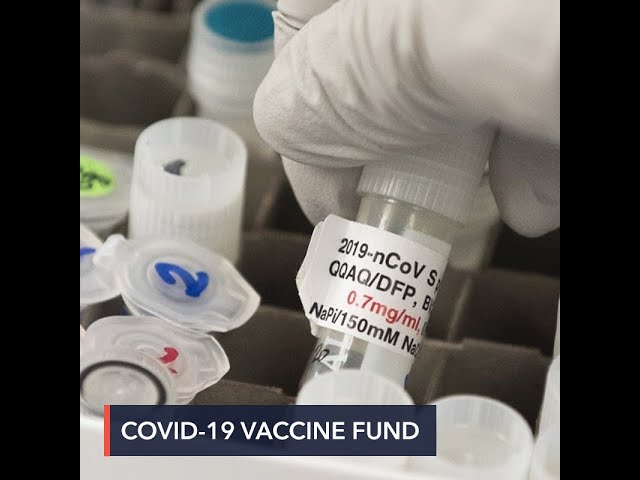 The Philippines aims to come up with P73.2 billion ($1.5 billion) to pay for the COVID-19 vaccinations of 60 million Filipinos, Finance Secretary Carlos Dominguez III said in a meeting with President Rodrigo Duterte on Monday, November 23.
"P73.2 billion financing that's pretty much – most of it is already fixed," he told Duterte and other Cabinet members who met in Davao City to discuss measures against the pandemic and other issues.
Dominguez spelled out the sources of this fund.
"Low cost, long-term" loans from multilateral agencies like Asian Development Bank and World Bank – P40 billion
Domestic sources like LandBank, Development Bank of the Philippines, and government corporations – P20 billion
Bilateral sources from countries where a vaccine is being developed – P13.2 billion
The finance chief, however, tempered expectations, saying the P13.2 billion funds estimated to come from bilateral arrangements is "not completely negotiated."
$25 to vaccinate one Filipino
Dominguez estimated that it would cost an average of $25 or P1,200 to vaccinate one Filipino.
This would mean that with a P73.2 billion budget, the government will be able to pay for the vaccination of 60 million Filipinos or slightly less than 60% of the country's population.
Health Secretary Francisco Duque III backed up Dominguez, saying this number of inoculated Filipinos is enough to achieve herd immunity, or the resistance of a community to a disease due to immunity of a high-proportion of its people.
"Herd immunity, Mr President, is anywhere from 60% to 70%, according to the World Health Organization. If we're able to reach that, we're going to pretty much arrest the spread of this and mawawala yung COVID-19 sa ating lipunan (and COVID-19 will disappear from our society)," said Duque.
"So basically, 60 million [people] is okay and we have funds for that," said Dominguez in response.
Studies on vaccines say that the percentage of a population required to achieve herd immunity will largely depend on how effective the vaccine is.
In the same meeting, vaccine czar Carlito Galvez Jr said his strategy for distributing the vaccine would be to prioritize doses for coronavirus "hotspots" like Metro Manila, Davao City, Bacolod City, and others.
Then the vulnerable sectors in these cities or provinces would be given the vaccines first – poor households, health workers, military and police.
The proposed 2021 budget contains only P2.5 billion for COVID-19 vaccine procurement, disappointing several lawmakers.
The Department of Health has estimated that it needs around P12.9 billion to meet the target of vaccinating at least 20% of the entire population for free. (READ: DOH short of P10 billion for COVID-19 vaccines)
Status of vaccine negotiations
The government is already negotiating with 4 vaccine developers – Pfizer (US), AstraZeneca (United Kingdom), Sinovac (China), and Janssen (US), said Galvez.
By the end of November, the government will be able to provide its Advance Market Commitment to these firms to reserve a supply of their vaccine, he added.
Galvez was most optimistic about the arrangements for the AstraZeneca vaccine, saying the firm is setting aside 20 million doses for the Philippines and that it is the most affordable, costing "more or less $5."
If all goes goes smoothly, said Galvez, distribution of the 20 million doses in the Philippines may take place in the second quarter of 2021 or during the months of April to June. – Rappler.com